Joy to the world, the holiday season is here again! And this year, the combination of COVID-19, terrible weather, and just general tiredness from 2020 are a great excuse to pass on the traditional shopping frenzies at electrical appliance stores or fashion outlets and opt for something different. Sure, you can go traditional and exchange knuckle sandwiches over a brand-new computer or dress at the mall – but you can also pass on it, just this year.
If you're looking for an original gift idea that isn't too expensive and doesn't involve tiring and stressful shopping, we've got some for you. True, they're not suitable for everyone and may seem a bit, well, unordinary at first thought. However, if you are an out-of-the-box thinker, you'll be able to understand just how dandy they really are.
A Puppy or a Kitty
This is one of the most surprising things someone can find under their Christmas tree (or Hanukkah bush, we're not judging). It's also the perfect gift for someone who, under whatever circumstances, is stuck at home for a long period of time. While taking care of an animal can be time-consuming, the love it showers on you in return is priceless. Just make sure nobody in the house is allergic before choosing a breed and color.
If this idea sounds appealing to you, we recommend adopting from an animal shelter. These usually don't charge much, and you'll be doing a good deed by saving it from further misfortune. Just make sure you are aware of the new pet's medical history, including all kinds of sensitivities and prior treatments given. There, we've given you a brilliant idea and even saved you the hassle of packing and wrapping!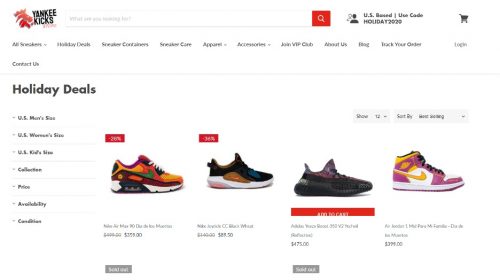 Sneakers
Yes, we're talking about the shoes. You're not confused. Sneakers today are much more than just daily footwear. They've become a source of pride and even a collector's item. And the best part? They come in all different prices. As Yaniv Bar, owner of YankeeKicks – one of the most reputable online sneaker stores today – explains: "Sneakers are not clothing anymore, they are a status symbol. That's why they make the perfect Christmas gifts."
Just like every other product basically, sneaker commerce has made a shift to the online world. "Buying shoes without trying them on first today is no biggie, since there are easy ways to know your shoe size and returning products for a refund has become ridiculously simple," adds Yaniv. You can go one step further and buy matching apparel from sites such as illCurrency.
In other words, if you want to give someone something fashionable and classy without having to physically visit a store – this might be the ideal solution for you.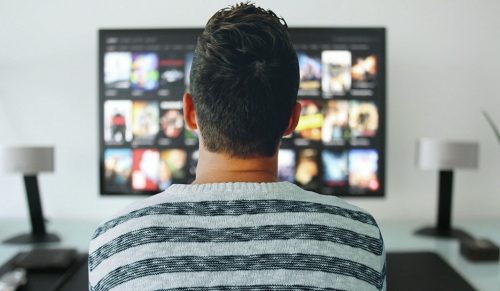 A yearly subscription to streaming TV
This is the literal definition of the term 'the gift that keeps on giving'. Instead of cracking your head at a present that may or may not be a disappointment, why not go for something that's sure to please anyone? You can't go wrong with the wide variety of content these services, such as Netflix, Hulu, HBO Max, Disney+, etc., have to offer.
Monthly prices vary from as low as $4 to $80 if you really want to go all out. If even that is too much for you, no problem. Go for a six-month subscription instead and that will cut costs down by half, naturally. Just make sure you read all of the small letters in the contract and that you know exactly what each offered package includes (and, more importantly, does not include) before supplying credit card details.
A donation
Yeah, it's tacky, we know. But sometimes you just can't find anything to give someone you believe really has it all. This type of gift may be frowned upon by some 'material' receivers, but overall this is a lovely idea for turning holiday cheer into holiday kindness – especially if that someone that is supposed to get the gift isn't even expecting one from you (so what's there to be disappointed about?).
There is an endless amount of charity organizations that would be happy to receive your donation, with endless different causes. You can even choose the one you think would please your gift receiver the most. Oh, and another big plus here is that there is no minimum or maximum fee – any amount you choose to give will be gladly accepted. Fair warning, though: Choosing just one of these causes is really not as easy as it seems.
---
Interesting Related Article: "Best Gifts to Give Your Friends for Chinese and Western Festivals"