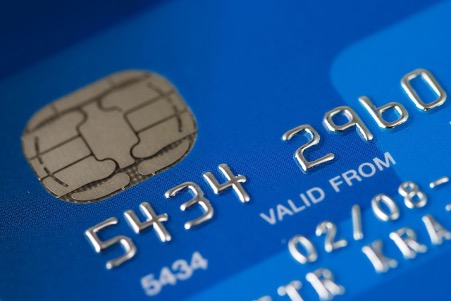 Identity theft is extremely common in the United States and around the world. Up to one third of all Americans have had their identities stolen by thieves, both online and offline. When identity thieves can access your sensitive personal and financial data, they will sometimes open credit cards or mortgages in your name. They may also try to use your current credit cards for their purposes.
Freezing your credit can be an important tool in combating this type of theft. Many consumers may be confused about how and when they should freeze their credit and go about it. Burnsville, Minnesota-based Identity Protection Group provides a guide to freezing your credit and how it can help you avoid significant damage to your financial future.
What is a Credit Freeze?
A credit freeze keeps everyone, including you, from being able to access your credit report. That means that you or anyone else will not be able to open new credit accounts in your name or using your personal information. If you need to open a new account, you can temporarily lift the freeze and then put it back into effect by contacting the three credit bureaus. Even if your report is frozen, you will be able to rent a home, apply for a job, or buy insurance without affecting the account.
Why Should I Freeze My Credit?
If you have been the victim of identity theft, lost your Social Security card, or had it stolen, you should freeze your credit immediately. Anyone who has your Social Security number will be able to initiate a credit transaction under your name. You should also be careful if you lose your driver's license, especially if this contains your Social Security number.
Credit freezes can help to protect you against having your accounts accessed by bad actors. Identity thieves frequently create their own accounts in your name, running up debt that will be attributed to your credit report and causing your scores to plummet. This could affect your ability to buy or rent a home, get a job, or open your own credit cards.
Other Situations Where Credit Freezes Could Be Beneficial
Children are required to have Social Security numbers to be claimed as dependents on their parents' taxes. Parents should consider freezing their minor children's credit reports as a preventative measure. This can be done up to age 16. This will keep criminals or others from taking out accounts in the children's names and, therefore, negatively affecting their financial futures.
Frequently Asked Questions About Credit Freezes
Q: Does a credit freeze keep me from using my credit cards?
A: You can continue to use your credit cards as in normal circumstances.
Q: Does freezing my credit cost a lot of money?
A: No. Federal legislation passed in 2018 makes credit freezes and unfreezes free for everyone. Identity Protection Group can easily help you with this issue.
Q: How do I go about freezing my credit?
A: You must notify all three major credit bureaus that you need to freeze your report. These bureaus are TransUnion, Experian, and Equifax. You may request a freeze online, by phone, or by mail. Visit each company's website to find out how.
Q: Can I request a credit freeze for other people?
A: You can request a freeze for yourself, for your children under age 16 (over 16, they must request the freeze themselves), and for anyone for whom you serve as a conservator, guardian, or power of attorney.
Q: What are the circumstances where I should unfreeze my credit?
A: You may need to unfreeze your credit when a potential employer needs to access your file. Frequently, these companies will use only one credit bureau, so ask them which one they use and unfreeze your file there. Landlords may also need this information, and potential creditors may need it as well.
Q: What is the process of unfreezing credit?
A: It is very easy to unfreeze your credit temporarily or permanently. You only have to contact the three credit bureaus. Contact Equifax at 800-640-2273, Experian at 800-397-3742, and TransUnion at 800-909-8872.
Securing Your Financial Future
Sometimes, freezing your credit is necessary to secure your financial future. Freezing your credit can prevent anyone from accessing your credit report to open a line of credit in your name. However, it is not the only action you should take if you have been a victim of identity theft. You must also register with the Federal Trade Commission to file an official case and create a recovery plan. You will need to monitor your credit reports carefully and report any fraudulent entries.
Fortunately, it is easy to unfreeze your credit temporarily if you need to make legitimate transactions. Reputable companies like Identity Protection Group can help you overcome this setback and protect your finances from the effects of identity theft.
---
Interesting Related Article: "How to Choose a Credit Card for Your Business"