In the wake of the COVID-19 pandemic, lockdowns were imposed across the world, driving people to spend more time at home. As a result, many people turned to online gaming for entertainment, community and escape.
This made the iGaming industry face an unprecedented surge and formidable challnges in consumer demand. As people across the globe looked for ways to safely stay connected with others, the gaming industry had to adapt to consumption habits. Many have taken th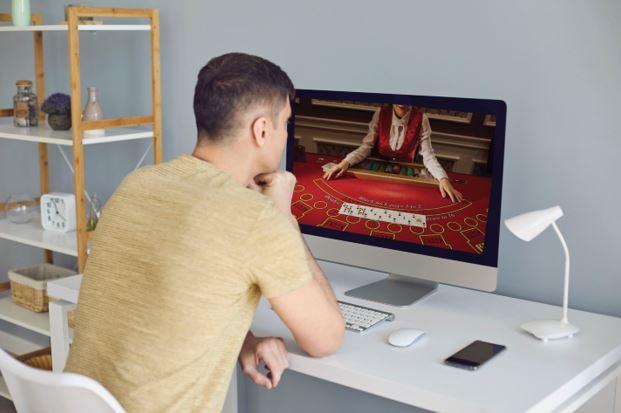 opportunity to play their favorite casino games and you can play the games for free before committing real cash, using NJ online casinos bonus codes, as you test the games and acquaint yourself with the required skills.
According to Eilers & Krejcik Gaming, whose mandate is to track sports and internet betting legislation, the COVID-19 pandemic is likely to lead to a quicker expansion of online gambling and sports betting in the US. As states encounter huge budget deficits, they are looking for new sources of tax revenue. Extra revenue through upfront license fees and taxes, in the long run, can provide the much-needed revenue to states whose economies were massively disrupted by the pandemic.
During the COVID-19 lockdown period, more people than ever began streaming gaming content and playing online casino games, which brought new gamers onboard and reengaged lapsed players. The surge accelerated some shifts in online gambling such as the increased popularity of mobile gaming. Online casinos had to adjust to this unprecedented growth rapidly, and the effects are bound to continue impacting the industry for years to come.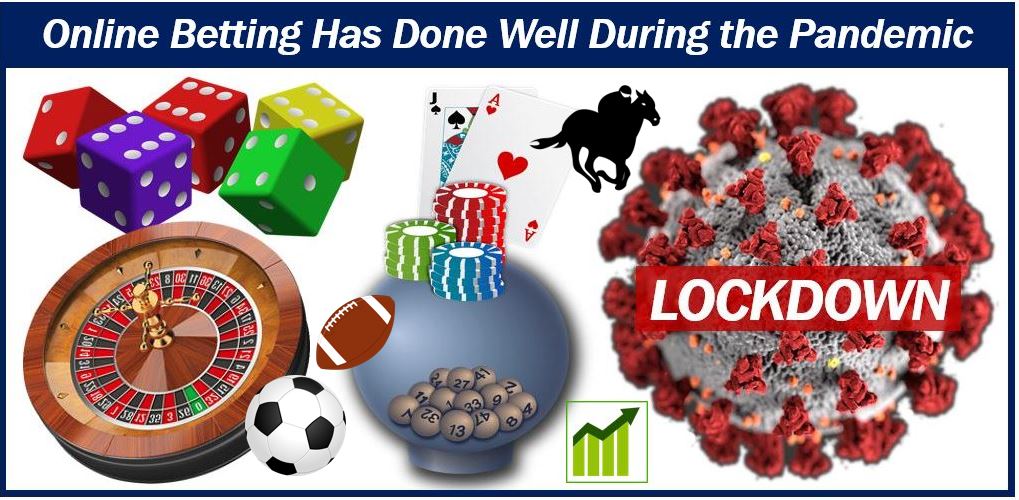 Repeal of the Professional and Amateur Sports Protection Act (PASPA-1992)
Dating back to the founding fathers of the United States, who would hold lotteries to fund much-needed purchases, the country has always made a living from gambling. This legacy allowed America to have some of the largest resort towns and casinos across the globe — and to top it all off, a complicated gambling legislature.
One of the biggest legislative power exchanges that have happened in recent years is the repeal of PASPA in 2018; it opened up the rights of lawmaking to regulate sportsbooks in the US. Before this repeal, states that didn't have an established sportsbook market were not allowed to regulate sportsbooks. This initiated legal battles, with affected states arguing that PASPA had gone against the anti-commandeering doctrine. The Supreme Court repealed PASPA as it violated the 10th amendment that states: "All power is not distinctly given to the federal government, it is reserved for the states."
This gave states the liberty to legislate their sportsbook regulation policies, which opened up new economic avenues. This was used as an opportunity by some states during the COVID-19 lockdowns to recoup income, having faced financial stoppages and shortfalls.
The sports betting and online gambling market in the United States has grown into a billion-dollar industry with online bookmakers and online casinos becoming increasingly popular. However, the laws regarding online gambling aren't yet very 'clear' and when it comes to the crossover of federal and state laws, there is still a lot of grey area.
Increased number of new gamers
As safety concerns and the stay-at-home orders were sparked by the COVID-19 pandemic, the gaming industry was impacted in many ways. It led to an unprecedented number of people across the world embracing gaming, especially on their mobile devices. For instance, the gaming audience in the US has grown to more than 28 million people since March 2020 when the pandemic was at its peak, with a 30% jump in mobile gaming.
The influx doesn't seem to be temporary though. More than a year after the onset of the pandemic, many new gamers are still playing and plan to continue gaming.
There has been a surge in mobile gaming over the past year
Gaming is a catalyst that brings people together. In the past year, mobiles served as social sanctuaries as people sought togetherness. During the pandemic, the surge in mobile gaming popularity was driven by several motivations, including the desire to pass time, relieve stress, connect with others and gain a sense of accomplishment.
While there has been a variation between the motivations for existing mobile gamers and new mobile gamers, there is an overlap between these two cohorts.
Community in gaming has been paramount
As stay-at-home measures were put in place across the world, gaming allowed many people to connect. There were social interactions within games, in online communities and on other out-of-game platforms. For instance, there was a surge in streaming sites as people watched gameplay. There was a surge in the number of people who joined gaming-related groups and the number of new gaming-related Facebook groups doubled within just a few months.
One key takeaway from the COVID-19 lockdowns is that relationships and people are important to humans, and people will always find ways of connecting.
As the industry continues to embrace an unprecedented number of new gamers, the gaming landscape has changed. Here are a few takeaways from the impacts of COVID 19 on gaming:
Games should be designed and developed with new audiences in mind: This means marketers should also think about how their strategies and activities will shift to reach these audiences.
Exploring opportunities out of gaming: Since more people are participating in out-of-game and in-game activities and events, especially the new gamer cohorts, keep your audiences engaged by joining the conversations where most gaming communities gather.
Create familiarity through distinction, awareness and recognition: When it comes to storytelling, marketers of mobile games can learn from the console industry, noting that people like to see gameplay in ads. Familiarity, which is known to drive discovery, can be created by telling rich stories through immersive experiences. Consider using creative elements in your ads as well as other creative means of engaging players, such as streamer partnerships that have the potential of influencing prospective gamers.
Ultimately, the surge in new gamers, along with the widespread adoption of mobile gaming and the shift toward social gaming, will continue to impact the gaming industry. If the current trends and future forecasts of the casino gaming industry clue people into anything about themselves, it's that their desire to connect has outpaced their desire to escape by far.
---
Interesting related article: "What are Games of Chance?"