Technology affects all fields of business and this is particularly true for real estate. Proper use of technology will make it easier for potential buyers, sellers, and real estate agents to get what they need.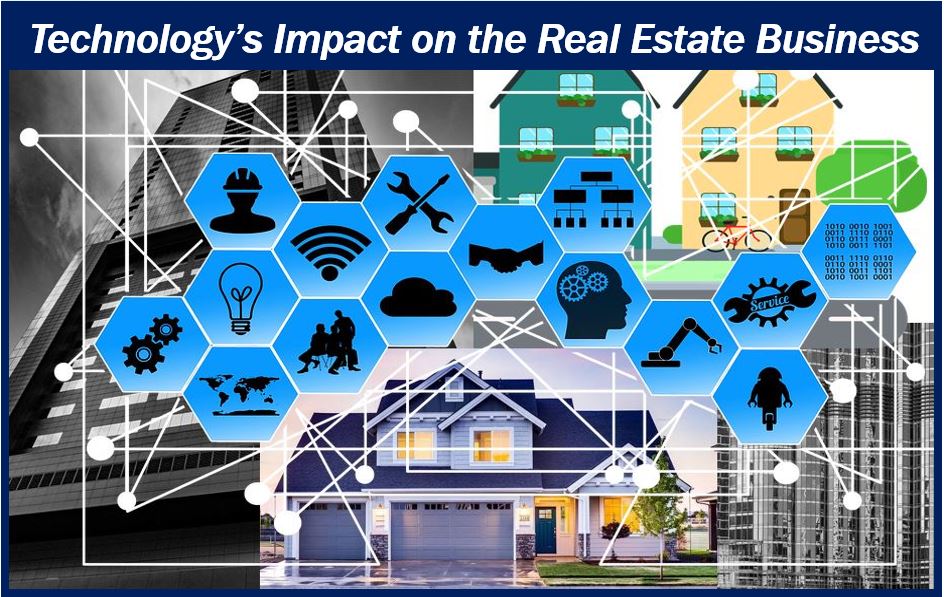 The goal of real estate is to move property and this is expedited when you take advantage of technological advances. If you're working as a real estate agent, then you understand this well and aim to help as many clients as possible.
You should use a leading mobile app for real estate brokerages to access more clients, increase the likelihood of a sale, and make the whole selling process smoother. Technology makes everything a little simpler and produces better results.
We'll take a look at these effects below so you can make better use of technology for improving your experience with real estate.
Easier Property Searching
Arguably the greatest impact is easier property searching for buyers.
When someone is looking to buy a house, they need to know what their options are. If a buyer doesn't know that property exists, then there's no way that they can buy it.
Technology, and more specifically the internet, broadens the field for a buyer to find a potential house. Rather than looking for properties in their immediate area, a buyer can view available houses located anywhere.
In addition to having more options, buyers can now be specific in their search. Many websites offer the ability to filter by common criteria like square footage and number of bedrooms.
Many houses are listed for sale daily and this means that the market can get saturated. If there are too many options for a buyer, then they can easily get overwhelmed and avoid making an offer for fear of missing out on something better.
When a buyer knows what they want in a house, they can easily search for it online. Most sellers opt to list their homes online and this creates a great space to sell or buy a house.
Better Listings
For realtors or someone trying to sell a house, technology allows for better online listings.
When you want to sell a house, one of the first things you do after preparing it for sale is to create a listing for it. This includes all relevant information about the property and usually includes photos.
From here, buyers can search for properties matching the description of what you're selling and ask questions or schedule a tour. However, the quality of a house listing plays a major role in how effective it is.
Because so many houses are being listed online, there are many different options to choose from. The best way to see whether you like a house is to visit it in person, but this is inconvenient, especially if you're located far away.
With this in mind, you'd want to have excellent photos on a listing so that you can see precisely what the house looks like. If you like what you see, then touring it is the next step. Alternatively, it can alert you of something that would dissuade you from buying.
The next step that technology has introduced is virtual modeling. Rather than viewing static photos, virtual modeling allows you to see a 3D rendition of the property and virtually tour it.
While this isn't as effective as seeing it in person, it's as close as you can get without being there. This is something you should implement in your listings to help increase follow through.
Greater Sale Opportunities
When you're trying to sell a house, you intend to make a sale. Technology offers you more opportunities to make this happen.
With the use of online listings and the internet, there are far more potential buyers that you can reach. Anyone in the market for buying a house can see the listing you make and this means that you're more likely to find someone with serious interest.
Furthermore, you can connect with clients located in remote areas. For example, someone trying to sell a house in the middle of nowhere is quite difficult. If you're able to see this house available for sale, then it gives you a chance to reach out to them.
Technology allows you to cast a wider net and this is what increases your chances of making a sale.
Precise Valuations
Technology also allows for precise home valuations.
Determining the value of a property is a crucial step that influences how satisfied a seller is and how much money you earn. On top of this, properly assigning a price to a property will influence how quickly it can sell.
Overpricing a house may restrict it from getting sold while underpricing it can expedite a sale but earn less overall. Assigning a fair price aligned with its value will strike a fair balance between the speed of sale and profit.
Online technology in the form of calculators and tools can determine the value of a home based on monetary factors. This includes things like location, size, local market, and other features.
While these valuations aren't always perfect, they're typically within a few percentage points and it serves as a great starting place.
Streamlined Closing
The last benefit of technology in real estate is a streamlined closing process.
After a house is sold, closing is necessary to finalize the sale. This can take several weeks or even months, which is frustrating and lengthy.
When a buyer decides to purchase a house, they don't want to wait for months to move in. Because of this, the earlier that closing finishes up, the sooner they can start enjoying their new home.
Anything that makes closing quicker and easier is a major plus. Technology is also helpful here because it can shorten the process to just a few days.
Rather than needing to fill out and submit physical forms, it can be done electronically and this also includes necessary signatures. This leads to a much quicker process that makes everyone happy.
Closing Thoughts
Real estate directly benefits from the improvements made in technology. It's easier to buy and sell a house thanks to the internet and the resources that it provides.
A few other impacts of technology include an easier time searching for properties, better listings, more opportunities to make a sale, precise valuations, and a quicker closing process.
All of these result in a more effective real estate field. When your job as a real estate agent is made simpler, you should take advantage of and reap the rewards.
To make this happen, you should emphasize the use of technology in your daily work. Use it to its full capacity to create more satisfied clients and successful sales!
_________________________________________________________
Interesting related article: "What is Technology?"