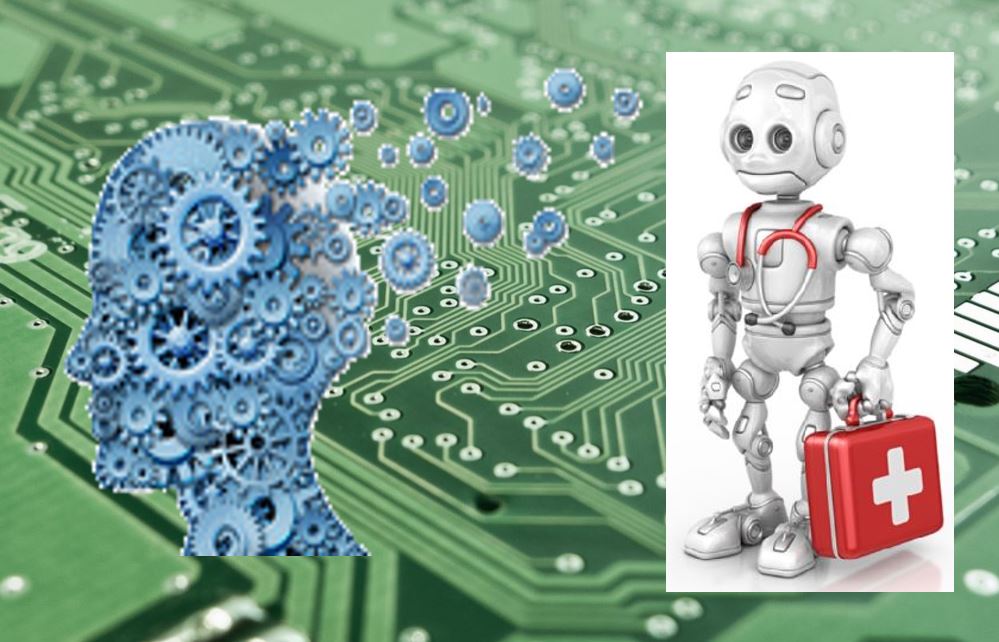 Funding from UK Research and Innovation (UKRI) will help Imperial College London set up healthcare and AI doctorate courses. Imperial will become a CDT partner in healthcare and AI. CDT stands for Centre for Doctoral Training.
The UKRI will contribute a total of £7.1 to the project. Industry partners and Imperial will contribute additional funds to create a £20m Centre.
Healthcare and AI doctorate courses – candidates
Experts in AI and healthcare will supervise the 4-year course. Students of engineering, mathematics, computer science, and clinicians will train as PhD fellows.
Dr A. Aldo Faisal, a Reader in Neurotechnology jointly at the Dept. of Bioengineering and the Dept. of Computing at Imperial, said:
"This is a fantastic opportunity to unite two disciplines that first seemed at opposite ends of the academic spectrum. Students will learn, under supervision from healthcare and AI experts, to use AI in, for example, clinical trials and diagnosis of disease."
"Imperial consistently demonstrates its expertise in both healthcare and AI, often combining both to create innovative ways to help people. We are delighted that we can now train PhD students in both disciplines to develop new leaders in this emerging field."
In collaboration with tech companies, patient organisations, and clinicians, the CDT will focus on making healthcare provision more effective and efficient. It will also focus on improving nurse productivity and developed AI-based diagnostics and monitoring.
The aims include being able to monitor health with more precision and detect disease earlier.
Example – new machine learning system
Dr. Faisal led a team of Imperial, Philips Healthcare, and MIT researchers that created a new machine learning system. Inspired by robot learning, the artificial intelligence clinician could improve sepsis patients' change of survival.
Regarding AI for healthcare, Dr. Faisal said:
"AI for healthcare exemplifies all the challenges that make AI and machine learning difficult problems. We provide state-of-the-art training in AI and machine learning, and apply them here in meaningful ways."
Vice-Provost (Research and Enterprise) at Imperial, Prof. Nick Jennings, said:
"We are increasingly using AI in all aspects of life, and healthcare is one of the areas where AI has the most potential to transform society."
"We are, therefore, delighted to be recognised for our leadership in AI-based healthcare technologies, and for the opportunity to pursue this ground-breaking research area further."
Healthcare and AI doctorate courses led by King's College London
The CDT will train engineers and scientists in model-based artificial intelligence approaches. King's College London will lead the Centre.
According to an Imperial College London press release:
"(The Centre) will equip new researchers with the knowledge of implications of AI on wider society, for example how self-driving cars might reason about interactions with people and the actions they should take."
Prof. Alessio Lomuscio, a Professor of Logic for Multiagent Systems at Imperial's Faculty of Engineering, said:
"I am delighted to lead this CDT from Imperial's side. As the role of AI in our lives grows, we will train a new generation of scientists to ensure safety grows with it."
Apart from a research element, doctoral students will also receive technical and transferable skills training.
Imperial College London added:
"The Centres also aim to provide a supportive and exciting environment for students, creating new working cultures, building relationships between teams in universities and forging lasting links with industry."
Comments from the Government and UKRI
Secretary of State for Business, Energy and Industrial Strategy, the Rt Hon Greg Clark, said:
"Artificial intelligence has great potential to drive up productivity and enhance every industry throughout our economy, from more effective disease diagnosis to building smart homes."
"Today's announcement is our modern Industrial Strategy in action, investing in skills and talent to drive high skilled jobs, growth and productivity across the UK."
Sir Mark Walport, Chief Executive of UKRI, said:
To maintain its leadership in AI, the UK will need a new generation of researchers, business leaders and entrepreneurs equipped with new skills."
"Working with partners across academia and industry, the centres announced today will provide the foundations for these future leaders."
The University of Southampton also received funding from UKRI.
AI and machine learning
The letters 'AI' stand for 'Artificial Intelligence.' AI refers to computer software that makes devices think like us (humans). It also makes them behave like us. Many experts say that it is only AI if it can perform at least as well as a human.
Machine learning is an AI application that gives 'smart' machines the ability to learn and improve on their own. In other words, get better without human intervention. They improve through experience, even though computer engineers had not programmed them explicitly for specific tasks.
---
Video – Artificial Intelligence (AI)
---