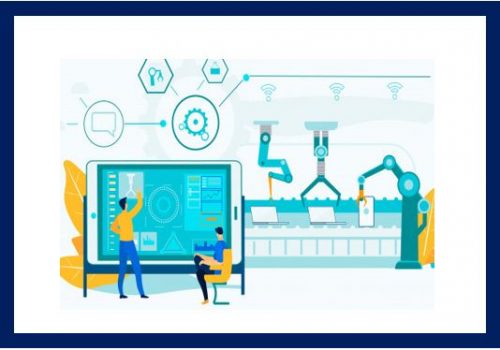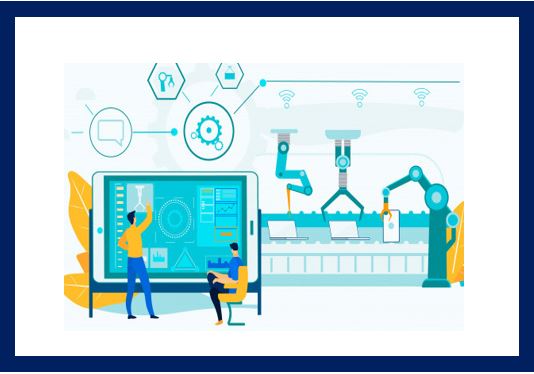 According to an article from Gartner, "Customer service works to make it easy for customers to resolve specific issues. The challenge of customer experience is to inject that same ease across all the cumulative interactions the customer has with the organization over time." Customer service failures that do not make things "easy" result in loss of revenue, poor retention, limited customer loyalty, and a host of other problems. And customer service remains a considerable investment. For high growth companies, every dollar they make often equates to another dollar spent on customer service costs.
Without automation and intelligent customer service, firms risk ruining the customer experience. To streamline the customer journey and various processes, many firms turn to robotic process automation (RPA) powered with conversational AI. Conversational AI enables unsupervised guided flows, where automation operates to find information, patterns, and contextual structure. The AI pulls information from multiple and disparate knowledge bases, so customers receive unified and consistent responses. Responses uses natural language processing to gauge sentiment and intent, making them more relevant to the user's words.
Impactful results come when conversational AI is part of a full transaction system that leverages robotic process automation (RPA) tools. RPA records human performing tasks and then duplicates those same tasks without human involvement. It's a transformative combination that presents multiple measurable benefits through various use cases.
Managing IT Service Requests with Automation
Larger firms often struggle to offer timely IT services to their internal staff. A busy company might process upwards of 5,000 of tickets a month, placing a strain on IT staff to fulfill requests for password resets, software updates, video conferencing problems, network connection issues, or document access problems. AI-powered RPA streamlines IT service desks through conversational virtual agents.
These tools can combine knowledge bases from multiple sources, such as ServiceNow or Salesforce to answer and fix IT issues in seconds instead of days. Such tools integrate into existing chat platforms, so users do not need to learn or manage another communications service. These tools can also provision software access through RPA. The streamlined and automated IT service desk can also use RPA to provision new users with role-specific profiles, account access, and various approved applications. It streamlines systems administrators' manual approvals and reviews and replaces it with reliable and always-available RPA bots.
An example of unsupervised guided flows and conversational AI comes from industry leader Aisera's work with Dartmouth University. The university struggled with managing IT service requests from its students, faculty, and staff. Ticket requests of approximately 4,000 a month came from multiple channels, including web chat, Slack, email, and phone, which taxed the support agent staff. Aisera launched a virtual assistant called Dart Infobot, which transformed the delivery of IT support through natural language self-service resolutions. The results included more than 60 percent improvements in auto-resolution for requests, higher user engagement, and decreased service desk costs. It's an easy-to-duplicate system that works for customer-facing inquiries in addition to internal help desks. Such a solution works especially well within firms with robust yet disconnected knowledge bases that provide a wealth of answers.
By automating the most-requested IT workflows, a firm can improve employee engagement, boost productivity, and give IT more time to focus on maintenance and revenue-generating tasks. They can do this at scale, so the RPA-powered solutions can match the company's ambitious growth and handle any emergency/outage situation.
Using AI-Powered Automation to Overcome Customer Challenges
A customer purchases a Samsung TV and has questions about settings or app functionality. They spend time on Google and user boards trying to find answers to their question, and resolve their issues, but used three hours on the problem. Both scenarios are use cases for BPA and AI where a business can improve the user experience by presenting intelligent solutions that provide relevant answers.
Consider subscription service renewals as another customer and business pain point. A common process is for a customer to call a firm to speak to a person and confirm they want to renew for another term. It involves both parties to coordinate a discussion during operating hours and requires a considerable amount of time. RPA transforms subscriptions, whether they're for a SaaS provider or an insurance contract. With AI-powered solutions, firms can launch full transaction systems that manage the entire subscription process. Various bots recognize the customer's intent, and then flows them through a series of prompts and questions, ending in a payment confirmation process.
RPA can also recognize exceptions that prompt further actions by the consumer, that follow a list of various steps programmed for a bot. Perhaps a renewal contract is missing vital information unavailable to the AI and bots. The RPA's rules note when exceptions require manual intervention, leaving customers informed and aware of the next steps in their journey.
Impacts from Healthcare to Aviation
The COVID-19 pandemic continues to impact hospital IT systems and administrators due to higher admissions, appointments, and emergencies. Combined with the predicted shortage of healthcare workers, there's significant disruption that can put patients' lives at risk. There's an opportunity here for AI and RPA to reduce administrative workloads by providing patients with self-service options while also maintaining the strictest quality and accuracy of care.  Many hospitals operate a support model with differing costs for the contact method, with the highest costs for email, then chat, and finally self-service.
Many support requests are for knowledge or documentation problems, which are both improvable with RPA and AI. With a conversational-powered platform healthcare providers can reduce operational costs, improve the speed and quality of care, and boost patient outcomes. Advanced RPA providers can integrate into multiple environments, to give a healthcare provider a unified experience that understands the way people think. And, when it automates ticket creation and routing and resolution through a virtual assistant, it gives the hospital more time to manage patient care and provide a human and context-based response to urgent requests.
RPA and AI also provide opportunities for the aviation industry, another vertical impacted by the pandemic. Many airlines run a variety of back-end platforms that aren't integrated, which creates the need for manual processes. For example, an airline might need to adjust its schedule plans based on operational requirements coming from an unconnected ticketing system and the route planning platform. With RPA bots processing information from these disparate systems, an airline could plan flights months ahead of time and reduce systems updates backlogs. RPA chatbots are also ideal for updating flyers about flight schedules and status and can provide travelers with instant answers to most of their queries, leading to improved customer satisfaction for an industry that's in dire need of customer service successes. With RPA tools, airlines can also improve missing data records. The bots can find missing information from multiple applications and then take or recommend needed actions, such as reissuing travel documents.
Advanced and conversational RPA that comes from combining RPA with AI enables businesses to scale support for both users and customers. It uses continual self-learning to support new and existing workflows and can customize both in ways that best benefit the business. It's a needed technology to accommodate accelerated digital transformation brought on through remote work and digitally connected customers.
---
Interesting Related Article: "The Development of Artificial Intelligence "