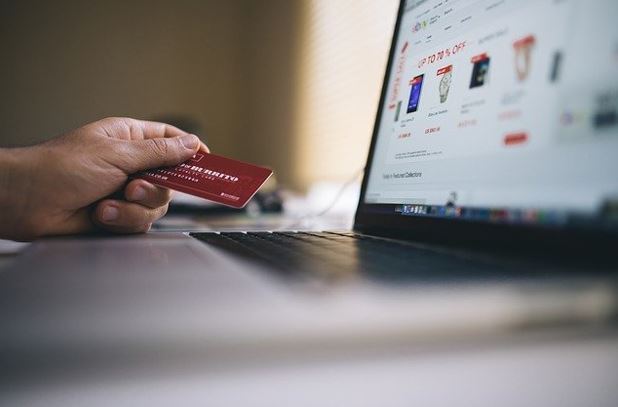 Ecommerce is indispensable to our way of life, and the COVID-19 pandemic has made this fact more apparent than ever before. If your business is adequately prepared, you can help ensure that you not only succeed through the next pandemic but that you're able to be part of the solution.
Why Ecommerce Is Important During a Pandemic
As people stay home and shop from the comfort of their computers, some online retailers are experiencing record sales. Consider Bed Bath & Beyond, which has reported an 85% online sales spike during COVID-19—and that's just one example. It's not simply because shoppers are bored. During a pandemic or other natural disaster, ecommerce businesses can quite literally be a lifesaver for several reasons.
Ecommerce Is Efficient
Ecommerce businesses function with fewer human workers and greater efficiency. Large warehouse operations like Amazon use automation and robotics to limit the number of workers on the floor and minimize the amount of time required for a transaction. Even smaller operations are able to work quickly and efficiently with modern advances like on-demand postage printing and live-chat customer service. This means less turnaround time for customers who are often waiting for important goods.
Ecommerce Requires Less Human Contact
Not only does greater efficiency result in fewer errors and faster shipping times for the customer, but it also means that fast-spreading contagions are much less likely to endanger the workers and buyers.
Customers aren't exposed directly to cashiers or other shoppers, and the likelihood of surface contamination is at a minimum. When consumers are able to shop for goods without spreading the disease, the curve is flattened more quickly.
Ecommerce Contributes to Greater Peace of Mind
During a pandemic, many consumers—especially immuno-compromised consumers—are afraid to venture out into the world even when taking every reasonable precaution. Consider that although grocery stores remain open and committed to CDC-approved sanitation practices, many customers are still opting for delivery or curbside pickup.
Customers want the reassurance that comes from knowing that they haven't recklessly exposed themselves to possible contamination. Ecommerce businesses can be this solution. You give consumers the opportunity to purchase what they need from the comfort of home, thus ensuring not only their safety but their peace of mind.
How Ecommerce Retailers Can Be Prepared for a Pandemic
COVID-19 is expected to remain in our lives—in some capacity—until at least 2021. Other pandemics may also disrupt our way of life in the future. If you want your business to thrive during these uncertain times, start preparing now.
Make sure that your business remains well-stocked at all times. A worldwide emergency can occur with very little warning. When uncertain times take hold, you don't want to be frantically reordering inventory or apologizing to frustrated customers in need.
Automate where possible. An efficient workplace will help you to stay competitive and also minimize your chances of endangering your staff and customers. Consider any possible ways to automate your product procurement, production, supply chain, order processing, and customer service. The more you're able to automate, the easier it will be to scale up production at a moment's notice.
Work with an agency that specializes in ecommerce SEO to boost your organic search engine visibility and brand recognition. Your competitors will ramp up their online marketing efforts during this pandemic, so it's important to have a strong foundation right now. You want your high-quality brand to remain prominently visible when the competition goes into overdrive.
Work with multiple shipping carriers. During a pandemic, some carriers have limited coverage areas and others may be unavailable altogether. By offering multiple carriers, you can prevent shipping disruptions in an emergency.
If you're thinking of expanding into online sales or you just want to make your existing e-com business more competitive, you have to be accommodating and flexible. COVID-19 has shown us that there is tremendous potential for ecommerce during a pandemic—but only for those businesses that prepare accordingly. Don't wait for the next global emergency to strike. Start making your business recession-proof now.
____________________________________________________________________________
Interesting related article: "What is eCommerce?"