If you want your business to be competitive in nearly any market today, it's important to have a strong online presence. One of the best ways to build that presence is through appropriate and thoughtful Search Engine Optimization or SEO.
Jeffrey McElhaugh is a digital marketing sales executive with over eighteen years of experience. He is one of the most sought-after digital experts in the metro Philadelphia area with an impressive track record of engineering explosive revenue generation for companies in the online sphere. For McElhaugh, SEO is the first step for building brand recognition, trust, and increased business for companies of every size.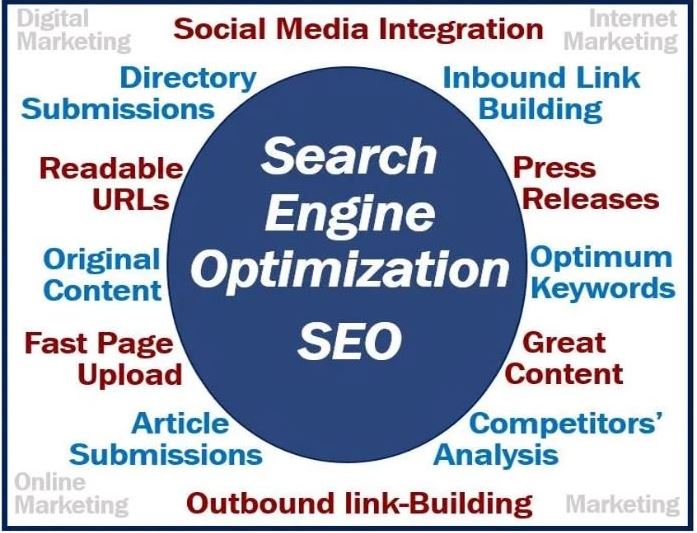 What is SEO?
Chances are you've heard about SEO and know it's an important factor in doing business online and in person. After all, customers are savvier than ever with information constantly at their fingertips. A quick online search will reveal competitors' prices, products, and even expert (and inexpert) opinions about your business and others'. Making sure your customers get the best impression of your business online means paying close attention to how your business stacks up in online search engines.
Implementing SEO is the practice of optimizing your website and online content for the biggest names in search engines. For example, says McElhaugh, many companies focus on their rankings in Google searches because it holds the lion's share of usership with over 75% of online searches conducted on its site. It's also the most visited website in the world, particularly in the United States. Thus, ensuring your website is optimized for Google allows you to market yourself to massive number of potential customers.
But, SEO is about more than getting clicks, says McElhaugh. Good SEO is about increasing both the quantity and the quality of traffic on your website. Showing up in the top few results in a search that isn't prevalent to your business does you no favours. What's important is showing up in the right searches, which will connect you with customers looking for your products and services and ultimately generate more business.
User Experience
Search engines like Google have developed metrics to help determine what websites their users want to see and use. Sites that have a positive ranking in those metrics are then moved up on search results. Implementing proper SEO will ensure that your business has a better chance of being one of the first three results in appropriate searches.
Making sure your website is properly organized, easy to navigate, and provides the information customers are look for quickly is a key component of SEO, says McElhaugh. The fewer clicks required to find the information a customer is looking for, the better. That's why it's so important to consider user experience when designing a website and implementing SEO. Both search engines and customers are more likely to return to and recommend a website that user friendly, informative, and accessible.
A great trick to increasing business for small- and medium-sized companies is getting familiar and comfortable with local SEO. Creating content with local citations and backlinks makes it easier for customers in targeted areas to find your business through online searches. This is particularly useful if customers are searching for businesses like yours nearby, such as cafes or restaurants for example.
Long-Term Strategy
Any business operating in today's world should make a considerable effort in the online sphere. That means investing in excellent website design, content, and ultimately SEO. The good news is that SEO is a relatively inexpensive investment in the grand scheme of doing business. Good SEO will also last a fairly long time, says McElhaugh. While the algorithms responsible for generating results on search engines like Google and others change over time, the fundamentals will generally hold steady for extended periods.
Of course, that doesn't mean one and done, advises McElhaugh. It's important to re-evaluate your SEO from time to time to ensure your business reaches and stays on page 1 of relevant searches. Being proactive when it comes to your online presence is always advisable since more and more potential customers rely on the Internet to find products and services. Including SEO in your long-term business plan will generate and retain more business than you might imagine.
Conclusion
When it comes to doing business, having a digital presence and marketing strategy has become more important than ever. For experts like Jeff McElhaugh, staying on top of new technology and methods of connecting with customers is paramount. For a relatively inexpensive investment, SEO offers incredible returns for any sized business.
So, whether you're just starting out with a new venture or part of an experienced team or brand, consider what online marketing and SEO can do for you. Engage new and existing customers, build your audience, and watch your business flourish with a digital strategy that includes SEO.
---
Interesting related article: "What is Digital Marketing?"