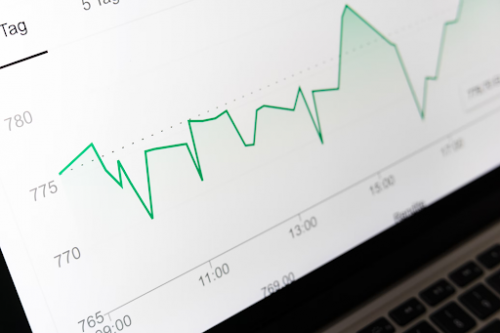 All firms rely on sales figures to determine how they are performing regardless of their industry and size regardless of their industry and size. Without sales data analysts to guide you, it can be difficult to make educated and informed decisions that will be advantageous for your company today and in the future. 
This short guide will provide the importance of sales analysis for your organization. After reading, you will understand how valuable sales intelligence can help you grow your business.
What Is Sales Data?
Sales data is a term that spans an extensive array of metrics. But generally speaking, if you can measure something relevant to the sales process, it can be considered sales data. 
Modern software can help you collect sales data, but it is crucial to learn how to read and interpret the data to understand what they could mean for your business and where you can improve.
It can be challenging for sales teams to know where to focus their efforts with such an expansive range of metrics. To help in this effort, you will need the right sales intelligence and analysis tools to spot trends that can empower your business.
With the right solutions, you will get better sales forecasts and develop goals for the rest of the organization.
Importance of Sales Analysis
Are you having trouble identifying which products or services are faring the best and the worst? Sales data analysis can help evaluate how your company is performing against its goals. Below are the reasons why you need to integrate this process into your sales operations:
Identifies Market Trends
Sales analysis also finds profitable market opportunities and the best trends to support these efforts. Whether you are planning to introduce a new product or modify your manufacturing process, sales data analytics can provide you with valuable insights.
Helps You Make Data-Driven Decisions
With effective and regular sales analysis, you will discover how your sales plan is panning out. Additionally, sales data analysis measures the performance of every individual representative on your team in real-time.
You can make more informed decisions that could help grow your business with all this information.
Expands Your Market Reach
Aside from supporting decision-making, sales data analysis and interpretation can also provide data on your non-customers. This advantage can help sharpen your sales pitches and customize your future marketing activities to find potential customers.
Finds Your Most Profitable Customers
Your sales representatives spend most of their time talking to high-quality leads that add value to your business. So it is crucial to know your customers and determine who spends the most money and remains loyal to your company.
Improves Customer Service
If you know why your sales reps are closing deals, keeping your customers happy and developing deeper relationships with customers can be a walk in the park. Once you understand your customers better, you can address all their wants and needs with no trouble.
These are several benefits of implementing sales analysis in your business operations. With sales data analytics, you can fine-tune your sales efforts to ensure success.
---
Interesting Related Article: "Data Analytics & Other Digital Skills for Modern Business"