About 4 million new businesses registered in 2020.
Many of them are still thriving. What's their secret? Online marketing.
However, digital marketing is just the tip of the iceberg. To expand your target audience, you'll need a combination of fresh content and sharp marketing strategies. In other words, you'll need to build an online presence that shouts your company's brand void from the rooftops!
Continue reading to learn how to create a solid digital presence that grows your company.
What Is SEO?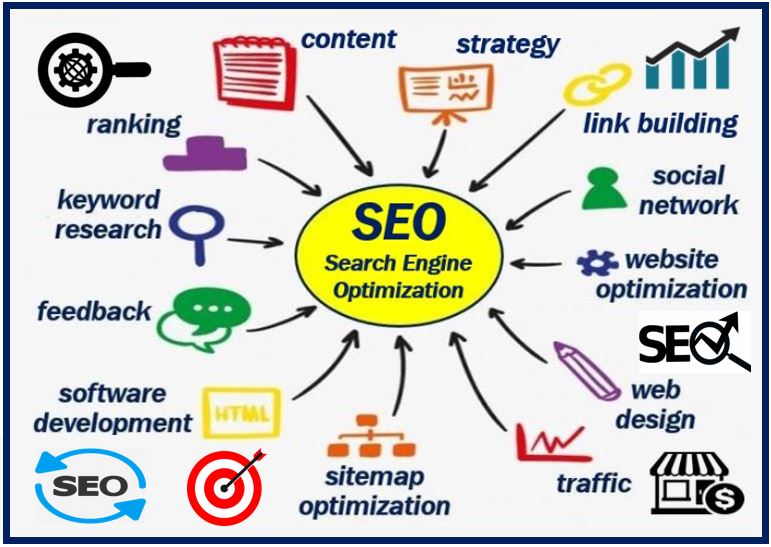 You have a great product or service that you want people to know about.
The problem is, most of your customers aren't even aware that your company exists! That's where SEO comes in.
Search Engine Optimization or "SEO" refers to techniques that improve the visibility of a website online. It's not just about having your website show up higher on the results lists. SEO is about achieving a good "rank" and having that rank recognized by search engines.
Having a high ranking allows companies to increase their visibility. The credibility then leads to customer growth. More growth, of course, equals more opportunities!
SEO can be essential if you're in a smaller market. However, even large corporations, like Google, and Apple, need help with SEO. Big or small, SEO plays such a significant role in almost every industry.
How You Can Start Improving Your SEO
The easiest way to get started with SEO is using Google Analytics and keyword research tools. If you're unfamiliar with Google Analytics, there are free resources online that provide training.
Next, try to keep your site relevant to what people are searching for. However, still, be honest about what you're offering.
Keywords are the foundation of search engine optimization. However, many companies don't understand why. When someone types something into a search engine, whatever they enter becomes a 'keyword.' Take the keyword "New York City apartment," for example.
Let's say your business had an apartment in New York. "New York City apartment" are keywords that you could optimize your site around.
Companies don't usually want to admit they need help with their SEO work. They might try to do it themselves with minimal knowledge about the process. This can be detrimental because there is so much information on this topic now.
The world of SEO is constantly changing. It's easy to make small mistakes when trying to follow any advice you find online. However, even the trusted sources may not always be up to date!
You'll often see people who think they're doing everything right but still have trouble with their rankings. It's helpful to go back to the basics and check if you're missing any steps.
Build a Brand with Social Media
There are 3 main benefits of using social media marketing. They are: generating traffic, gaining trustworthiness within an industry, and boosting sales.
Social media is such an effective platform it helps you connect with people on a more personal level. For consumers, that means they trust what you have to say more because they feel like they know who your business is and what it is about.
Social media also boosts sales by allowing you access to a more extensive audience base. Instead of relying on potential customers finding their way to you, take charge! You can easily find customers and provide information so they can purchase your product or service.
Now that you understand the benefits of using social media let's look at which platforms are most effective for businesses.
Facebook and Google+
First, we have Facebook. Facebook is great for reaching out to people with similar interests as your brand and gaining a larger audience. You can create a community of eager people to engage with you and your brand with a Facebook page.
Next, look into Google+ too. Google + is excellent for any business that operates online or creates digital content.
It's critical to have a presence here because everything on their site revolves around search results. Specifically, how the content ranks.
Having good information will help boost your rankings in their system. This ultimately gives you more traffic, especially if Google likes your company posts!
YouTube and Twitter
Moving on, YouTube is another great platform that can establish your online credibility. Businesses with an online presence can benefit from sharing videos about their product. Service-based companies can grow here too.
You're probably already creating and sharing content on social. It makes sense to take advantage of the largest video-sharing platform out there!
Next, Twitter is an excellent choice for companies with a large number of followers. Since it is one of the most popular platforms, you will find many users interested in your brand and eager to learn more!
Just make sure that you don't use the Twitter platform as the only source of information about your company. It is best used as a tool to share short updates. Not a place where customers can read entire articles on what's going on.
Pinterest and Instagram
Do you offer a product? Then Pinterest is a smart choice.
Pinterest is a visual social media network. It makes sense that any company marketing beautiful visuals would benefit from Pinterest. Anyone can browse images related to specific categories like clothing or food.
The best part about Pinterest is that many users take action after seeing something they like. They take action by clicking through to an online store and purchasing the product!
Next, Instagram is a great platform to use if your business primarily relies on visual content. Similar to Pinterest, it's a way for potential customers to explore images and get direct access to information about your brand. The best part is that anyone can quickly create an account and start sharing photos within the hour!
Finding B2B Opportunities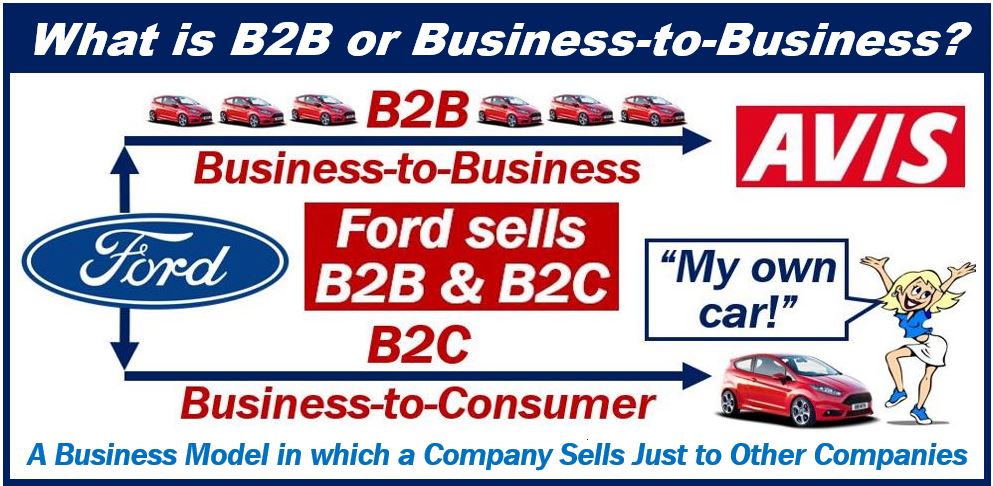 Do you need to connect with others in your industry? LinkedIn is ideal for businesses that rely heavily on their professional audiences. Audiences like other businesses in the same industry or large companies.
Unlike most other social media platforms, profiles are strictly focused on building connections. The goal is to foster relationships between professionals with similar interests.
There's no need for silly pictures or casual language because this site isn't designed for general audiences. It's a friendly, professional approach. If you don't already have an impressive company bio, take some time to build a bio that works.
Online Presence and Websites
What do people think of when they visit your site? Is it easy for them to find what they're looking for? You may provide all the information in the world on your site.
However, if visitors can't understand what you've written or navigate around quickly, you've lost them. And once they leave your site, the chances are good that you won't get them back.
It sounds simple enough: design a user-friendly website. One that facilitates communication between the client and consumer. But many marketers go wrong when creating their site.
What's missing from these sites is an understanding of marketing fundamentals. For instance, the who, what, when, where, and why of marketing communication.
Simply put, marketing is how you build loyal relationships with customers. You have to do this by delivering the right message to the right person at the right time. This starts with a user-friendly website and, unlike many marketers who attempt it, doesn't end there.
Creating a marketing solution for your online presence requires knowledge of digital and traditional marketing. Thankfully, a lot of web design agencies have a firm grasp of both.
When searching for a web design company, judge them by their website. If they have a user-friendly, fun-to-navigate site (like this Web Design agency), you'll know you're in good hands.
Offline Channel Opportunities
Next, you should understand how to share information about your business digitally. You'll need to do this while still using offline channels to promote yourself among potential customers.
ROI (return on investment) is becoming such a hot topic these days. Marketers find that integrating tools into 1 comprehensive plan helps them compete.
So why not start by making your website as efficient as possible? The benefits are lasting—and you'll never lose another customer because they don't know what you offer or can't find how to contact you.
Minimalist Websites Also Attract Customers
You've probably heard the saying "less is more." And when it comes to websites, it's true. People are overloaded with information every day.
When they visit your site, they don't want to wade through extraneous material to find what they're looking for. Whether that's specific product information or how to get in touch with you. The best way around this problem is to create a minimalist website.
Make a site that contains only the minimum number of words and pictures necessary to convey your message. Even if you have a lot of information about your company, consider splitting it into sections into separate pages. The fewer users feel like they're taking an obstacle course to find what they need, the better.
Minimalist websites are generally much more aesthetically pleasing too. They have certain tranquility to them, unlike sites that inundate visitors with various colors and shapes.
Consider Your Audience
It's true, no one wants to visit a site that's shouting at them to click here or there. However, a simple design could be off-putting to some consumers who prefer a little color in their life.
When deciding whether to design a minimalist or colorful website, consider your target audience. Base your designs according to what your customers are prone to like.
If you're unsure, run A/B tests using two different versions of your site. Make one minimalistic and one colorful. Then compare which page brings in the most conversions.
Catering to mobile users is equally important as catering to PC or laptop browsers. This is true whether you're designing a new website or revamping an old one. You don't want to leave any potential customers out in the cold just because they're accessing your site on the wrong device.
With so many potential customers checking their phones for updates every day, your website must be widely compatible. It should be available on any screen, large or small—to generate consistent traffic.
Responsive Design Makes Money
If you've ever used Google Analytics' "mobile" setting, the chances are good that your statistics aren't accurate. This is because the mobile setting only tracks the number of people accessing your site through mobile applications. They don't count views directly through smartphones or tablets.
So if someone were to access your website directly through their phone's internet, rather than an app, that visit wouldn't record under "mobile." To track all mobile traffic accurately, you need a responsive website. One that can adjust its layout and content based on the size of the device accessing it.
You don't need to be a web designer to create a responsive website. All you have to do is purchase responsive templates. You can find ones already made.
Next, insert your images and text into the templates. You can also hire a professional web developer who can build one for you from scratch based on your specifications.
Either way, updating your website to be mobile-friendly should be a high priority. That is if you want it to continue attracting new customers long-term.
Update Your Digital Marketing Practices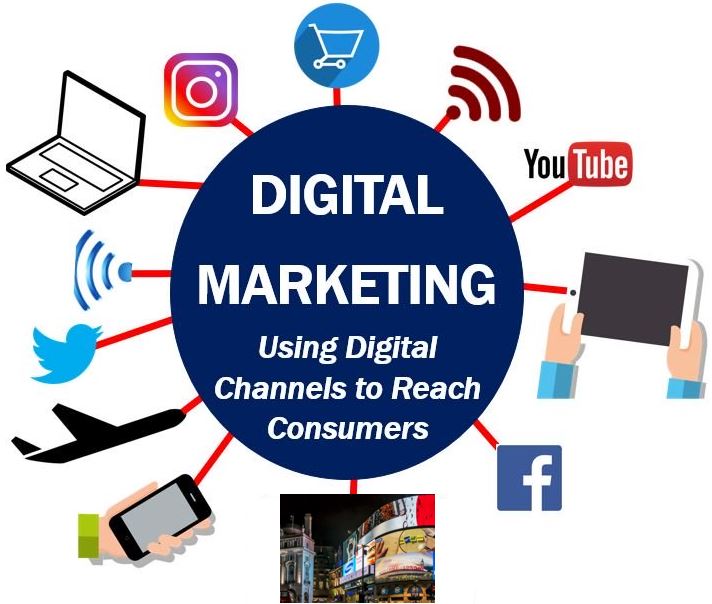 As you can see, having an online presence matters more than ever to ensure that your company stays relevant. It would be best to have a strategy for content creation, website optimization, SEO, and social media engagement. Together, all of these tools can help you succeed!
If you haven't already done so, take some time to review your company site. Ensure there aren't any glitches or errors preventing people from finding what they're looking for on the web page itself. Peruse the rest of our blog to enjoy more articles that will help you grow successfully.
---
Interesting related article: "What is SEO?"