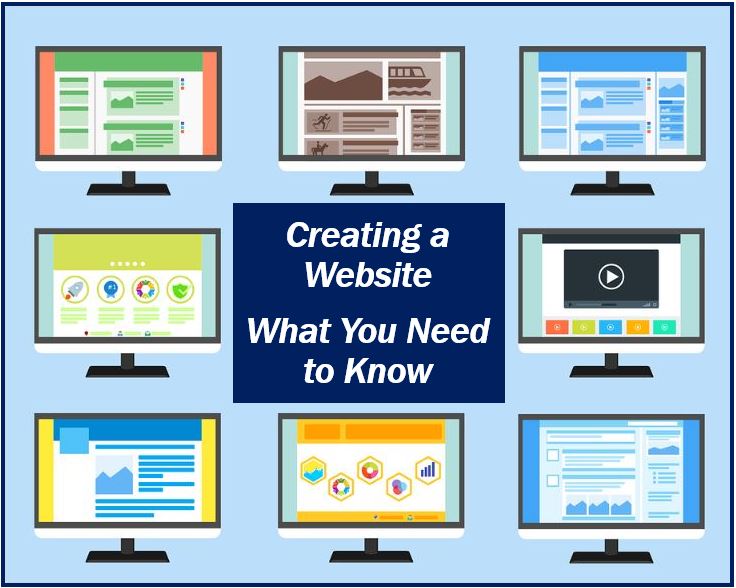 Creating a website is an extremely responsible process, which consists of several stages and many different nuances requiring attention from both the customer and the development team. Let's dig deeper into the matter and highlight the most critical aspects of site creation. 
Choose a hosting company
In order for the site to be available to all users of the World Wide Web, it will also need hosting. All sites that are available on the World Wide Web are located somewhere. More specifically, their files are stored on the hard drives of servers that are at the disposal of hosting companies. That's why you will need to find such a company to store different types of files associated with your project.
A server, in this context, is a computer that serves other computers. Most website's are housed in a hosting company's servers.
We understand that it might be a difficult choice to make. That's why it is better to use professional help for eweb.net – a company that knows everything about web hosting, their types, and features. Check out different reviews and ratings of web hosting service providers to pick the one that perfectly suits your project and budget.
Technical aspects of site creation
The technical aspects of site creation largely depend on the right choice of the necessary tools and services. As a rule, there are three main ways to create a website:
using site builders;

using CMS-systems;

writing a source code yourself.
Let's look at each of these methods in detail to find out the peculiarities of each solution.
Site builders
If you have limited time or lack programming skills, then the best way to create a site for you would be to use ready-made site builders. Thus, there is no need for you to write code, run tests, and fix bugs. These all have been done for you already. In this case, creating a website does not require any knowledge in the field of programming and web design.
The most popular site builders:
Wix

is ​​one of the most popular website builders that allows you to quickly and easily create Internet resources of really high quality. 

UK

is an online service allowing you to create modern websites and then successfully engage in their SEO promotion. It has an easy-to-use and intuitive user interface as well as an advanced analytics system. 

Nethouse

is a site builder that is perfect for creating portfolio sites, online stores, and one-pagers. It is quite simple in the initial development and further use. 

UMI

is another easy-to-learn and use site builder; it allows you to build websites of any complexity and design level.
CMS systems
As its name supposes, content management systems are used to work website content, build new pages, and update existing ones. Today, any CMS allows you to manage all the site contents using a simple and intuitive interface. The choice of a CMS system depends on the purpose of creating a specific site – each solution has its own characteristics, advantages, and drawbacks. Here are some of the most widely used ones:
WordPress

is great for creating blogs, one-pagers, and corporate sites;

Joomla

is another multi-functional CMS system that allows you to create a simple one-page site or a corporate site, as well as a full-fledged online store;

InstantCms

is designed to create social networks, city portals, as well as dating site;

Drupal

is another popular CMS which is great for creating corporate and portfolio sites; it is a good option for social networks and online stores;

OpenCart

 is designed primarily for creating online stores. Although the CMS is easy to use, it is quite complex in terms of development and customization. As practice shows, to develop a full-fledged online store based on this engine, you will need to hire an experienced PHP programmer. 
Release a website
Suppose you have already created a website, but what needs to be done so that anyone on the Internet could access it? First of all, you need to decide on a domain name and register it. Once you are done with it, it is time to publish the website to the live system. 
How does it work?
Having a clear plan of action is always a good thing. Thus, you will avoid many mistakes, save your precious time, thus, money allocated to the project. That's why it is so important to think on the implementation plan at the very beginning of project development and make informed decisions.