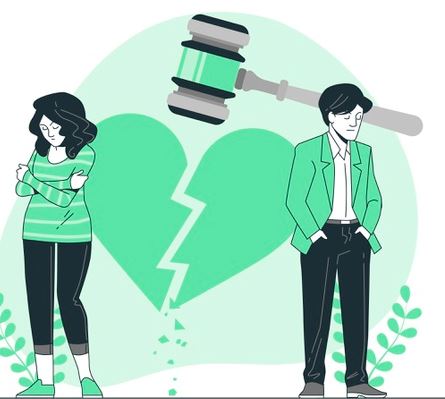 If you're looking for a divorce lawyer to represent you, you're probably aware that it's a difficult and time-consuming process. Your chosen attorney will be entrusted with personal and financial details that you may not have previously given. Throughout your case, they will play a variety of roles. Most importantly, they will aid you in making critical and difficult judgments. Therefore, this individual must be not smart and experienced but also extremely trustworthy. When looking for a divorce attorney, the following are some of the most important factors to consider:
Experience is a broad term that can refer to a variety of things. The first and most obvious form of experience you should seek is in the field of family law. It would help to inquire about the number and types of family law cases the attorney has handled. It would be best if you also inquired about their experience dealing with the most crucial aspects of your case, such as child custody or business valuation.
Do not forget to inquire about the number of cases the attorney has tried before judges and juries. Not all lawyers are at ease in court. You should strive to reach an agreeable resolution to your matter, but your attorney should be prepared to take your case to trial if that is not possible.
Has a Professional Attitude
Keep in mind you're employing someone to represent you accurately and effectively. You want an attorney such as a Houston divorce attorney who will collaborate with you to develop and implement the best plan for achieving your objectives. They must be an effective advocate for you, so be sure they act in your best interests and represent you ethically.
You should be skeptical of an attorney who promises things immediately or provides a guarantee, even if it isn't obvious during the initial encounter. Because there are often too many variables in each court case, no attorney can ever promise a result. An attorney who is honest with you and can achieve your objectives, and whom you think has your best interests at heart, is your best bet.
Take into Account the Feedback
When it comes to picking a divorce attorney, anything that can assist you in making your judgment is a referral from others. You can get reviews and recommendations from friends or family members who have previously worked with a competent divorce attorney.
You may also get a lot of information on divorce attorneys on the internet. Their website must include detailed information about their educational and professional backgrounds. Most attorneys also provide a list of referral connections, such as prior clients, to obtain feedback on their work experience with that divorce attorney.
What their previous clients had to say about this attorney will give you a better idea of what to expect from them. Use your judgment power while listening to and reading about the attorney's reviews to determine whether or not you should continue working with that attorney.
Attorney Fees for Divorce
When booking your initial meeting with a lawyer, you should first learn about their consultation rates. Many divorce attorneys provide a free consultation session, but most experienced attorneys charge a consultation fee or charge in the form of their standard hourly rates.
You should seek a divorce attorney with clear and fixed fees rather than one with ambiguous pricing conditions. Examine a divorce attorney's hourly rate, upfront fees, whether any portion of the retainer is refundable or not if not used, and how often you will be requested to pay.
People who think about these things will be better equipped to select the correct lawyer, like a Houston divorce attorney. Although it will take more time to make the best decision, divorcing spouses should remember that the divorce will almost certainly have life-changing consequences. Finding the correct representation is, therefore, more than worthwhile.
---
Interesting Related Article: "How Is a Business Divided During a Divorce?"