The online gaming sphere is a multi-billion dollar industry. It's popularity has exploded over the years and trumped other forms of traditional entertainment, such as the box office and recorded music.
In 2019 the global online gaming market was worth $152 Billion. By 2022 it's expected to reach $196 Billion!
Statista estimates there were 2.7 billion gamers worldwide in 2020, and the number of gamers is set to increase year on year. Here are a few examples of impressive technology responsible for propelling the online gaming market's value to date.
Smartphones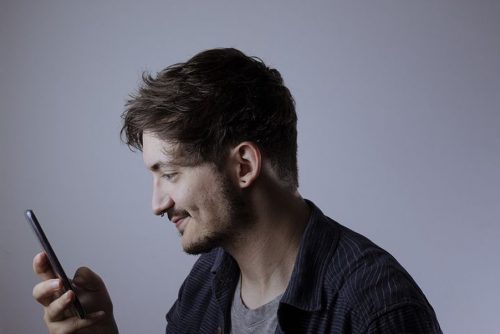 Mobiles are a modern-day Swiss army knife with numerous gadgets that enable us to fulfill social, work, and entertainment needs on the go.
In terms of entertainment, advanced smartphones are primarily responsible for facilitating the online gaming market's growth in 2020. According to Newzoo, 46% of the revenue generated from the global gaming industry was from mobile. By 2020, mobile's contribution will rise to 49%.
Here are a few reasons why mobile matters in online gaming:
You can take your mobile anywhere; thus, it's both convenient and accessible to use and play games in any location.
As mobile games' demand increased, app creators and graphics designers have crafted an abundance of games to suit all interests.
Mobile optimized apps and websites enable user-friendly gaming.
Nearly all smartphones have evolved into a full-screen, touch-screen model, which is ideal for viewing games and playing games.
The advancement of mobile phone technology has provided online games the means to thrive.
Live Gaming
An example of live gaming is the live casinos available on online gambling platforms. The Live Casino option allows players to immerse themselves in the casino environment wherever they may be.
The opportunity for users to play at a Live Casino on gambling platforms such as the US online casino, 888Casino, has caused the online casino game industry's popularity to soar.
Live casino game options include games such as roulette and card games like Blackjack.
In the case of roulette in a Live Casino, players place their bets and then see the roulette wheel in action in real-time. The dealer oversees the game and interacts with players through the camera.
Different cameras are positioned near the reel, dealer, and table, to allow the player to see the ball in action, rolling and bouncing around from different angles.
Playing real games in real-time is advantageous for those who want a real-life experience of being at the casino without needing to step foot inside of one.
From witnessing the game's intricate details, the transparency of the game's results, and communicating with the dealer. It's easy to see why Live Game options such as live casinos are becoming one of the most highly regarded gambling modes online.
5G
5th Generation Connectivity, which was rolled out across various territories in the world last year, is 600 times faster than 4G and will eventually take over its predecessor.
5G advancements for online games include;
Speedy gaming with no loading problems.
Augmented reality and multiplayer games will run smoothly.
Excellent bandwidth enables people to play wherever they are.
To use 5G, a compatible mobile is necessary, such as the Apple iPhone 12 released in November 2020. Additionally, more carriers will need to invest in millimeter-wave technology to ensure people can experience the full potential of 5G connectivity.
The Future of Online Gaming
Since the emergence and progression of the internet, mobile phone technology, and graphics design for online games, for many gaming on the internet has become the go-to form of entertainment.
As highlighted throughout this post, the future of online gaming is likely to see existing advancements evolve further. For instance, 5G will eventually take over 4G, and more research will be invested in virtual reality gaming.
All of which reveals impressive technology will continue to take the online gaming industry to new heights. In turn, surpassing our ideas and expectations of what constitutes as excellent online gaming. And maintaining the interest of existing gamers and alluring new potential gamers along the way.
---
Interesting Related Article: "How Technology has Changed the Online Gaming Industry"