Manufacturing is still a substantial part of most industries in the world today. Whether it's crafting machine parts, textiles, construction materials, or robotics, most economies would collapse without successful manufacturing businesses. However, the world is also advancing at an ever-increasing rate. Like everything else, manufacturing must keep pace with the times.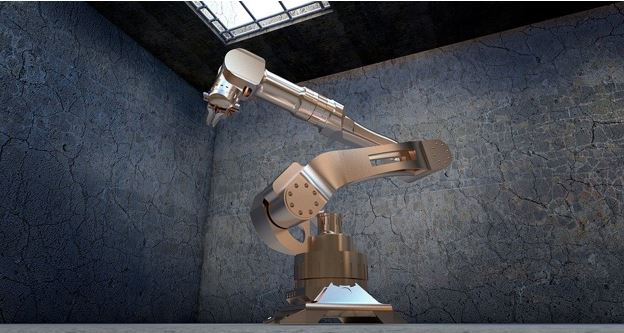 As the world moves forward, manufacturing methods and businesses must do the same. If you are the owner or manager of a manufacturing company, here are a few ideas for improving your company and profits.
1. Utilize Up to Date Software
A select few companies rely on major factory machinery to build their items. Most nowadays use advanced computer programs and specialized software.
Businesses like BairesDev can help with some of the software, keeping your business's property protected and high functioning. A computer on its own can't produce what you need; specialized programs are necessary to keep the process moving and moving correctly.
Keep your software up to date or even utilize bespoke software, whether by staffing your own IT team or hiring a company to help.
2. Integrate AI and Machinery
For companies that use heavy machinery for production, it is advisable to integrate AI (artificial intelligence) into the process.
Machine learning and manufacturing go hand-in-hand in modern society. We find out more information every day about how to improve production, and machine learning itself is consistently undergoing improvements and modifications to produce great results.
If you haven't already done so, investing in machine learning solutions could vastly improve your output.
3. Stay on Top of Maintenance
Whether a large machine or a small desktop computer, any piece of technology, needs consistent maintenance to stay in prime condition.
Don't let your machines' upkeep fall to the side. You will want to schedule regular maintenance checks and repairs to keep everything in top working order. This consistency can save you from a lot of potential problems in the future by catching them before they ever happen.
4. Consider Changing the Layout
Depending on your situation, your output could improve with a change in layout.
As you modernize, some steps and machines will become unnecessary. Try to consolidate the manufacturing space and keep everything as streamlined as possible.
By getting rid of equipment and steps that are no longer necessary, you can speed up the production process, maximize the use of space, and save some money. All of this could mean better output and better profits.
5. Employee Training
What is the point of having updated technology and software if your employees can't use it?
Besides the machinery, workers are the ones who will make your business successful. Providing them proper and continuous training will keep everyone on the same page and allow everyone to successfully use new technology as you integrate it into the process.
Don't just throw your employees onto a new machine without giving them the necessary information and training.
6. Keep Up with Inventory
While materials are often the highest cost for a manufacturing company, it's also true that without enough materials, there would be no manufacturing.
It's crucial to take inventory frequently and keep everything stocked up. Otherwise, you are running the risk of having to stop production to wait for more items. Keep an overflow of stock ahead of time and minimize material waste as much as possible to maximize output.
Conclusion
Most of what could improve manufacturing are things that would benefit any business. However, more specialized improvements like incorporating machine learning and specific software are advancements many companies don't consider. Take a look at your company's processes, and consider trying some of these ideas to see how your output and profits can improve.
Video – Artificial Intelligence
________________________________________________
Interesting related article: "What is Artificial Intelligence?"