With a global eCommerce market worth over $3.5 trillion, it's hard not to want a piece of that pie. eCommerce has gotten seriously competitive over the years, especially with conglomerates stepping into the field with massive digital marketing campaigns crowding in with smaller businesses. There is no standard one-works-for-all solution to boost eCommerce sales, but optimizing your website and the user experience can definitely go a long way
To help you improve your eCommerce website, we've listed the aspects of your online store that you need to focus on.
Retarget Your Audience
Many businesses experiencing reduced or nonexistent growth blame it on not having enough customers. But the truth is, expanding your online business isn't just about new customer acquisition,  customer retention plays a key role as well. New customers are always great for business, but the backbone of your eCommerce website is the recurring visits from loyal customers; they make the bulk of purchases.
While chasing after new customers can get costly pretty quickly, customer retention requires much less effort and resources. Customers who already know your brand already passed the beginning of your sales funnel; they just need that extra push to build loyalty. One common solution is creating a loyalty program, where every purchase equates to loyalty points which customers can use later to get special discounts or buy items for free.
Enhance Your Website's Speed
According to recent research, approximately half of your visitors would bounce off the website if it takes longer than 3 seconds to load. Even Amazon declared that, according to their calculations, if their website takes an extra second to load, they'd lose more than $1.5 billion in revenue. Since customers have no shortage of competitive eCommerce sites to shop from, especially if your niche isn't extremely rare.
They'll bounce off to another site if they find your website too slow to navigate, especially on mobile devices. Successful eCommerce websites use tools like Accelerated Mobile Pages (AMP) as these tools allow them to make their websites mobile-friendly for visitors. Site speed is also one of the important factors that SEO marketers take into account because search engine algorithms consider it when they're ranking them.
Focus on Proper Navigation
No one wants to go through a website with labyrinth-like navigation. Trying to find a product or service amidst textual and design chaos is simply not worth it for most visitors. The shorter the time a user spends to find an item they need, the more sales you'll get.
For example, using a smart search engine for e-commerce will help the customer get the results of the products they are interested in and even allow them to refine their searches faster.
Whether you're looking to acquire new customers or retain old ones, a website with proper navigation mechanics will ensure that they come back to your website after visiting it once. You need to inspect your website from a customer's point of view and try to see the flaws that can possibly affect the user's experience and fix them as soon as possible.
Pay Attention to Product Images and Descriptions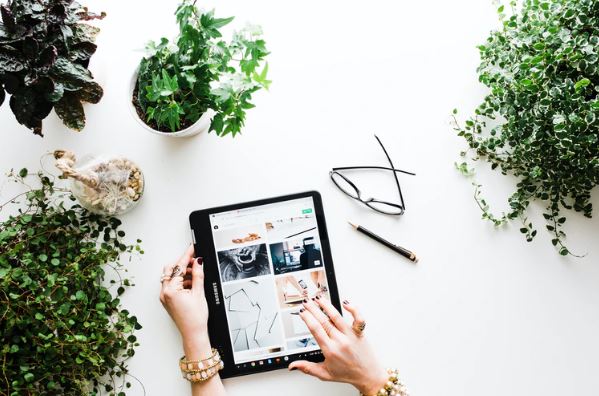 Even if you have an arsenal of the best products this market has ever seen, people are going to be suspicious and wary if they don't see proper descriptions and images of those products on your website. While customers can simply search online for images of the product, no one really wants to do that when they're shopping around on a specific website.
Since the products displayed in online stores can't be touched or viewed as those in a physical store, customers are going to be dependent on images to provide them with as close a view as possible to the real product. You can integrate 3D photos, zoom capabilities, and multiple images from different angles.
Product descriptions may require a professional copywriter if you truly want the descriptions to work with images to bring your products to life. While manufacturers provide descriptions for their products, you can improve upon it if you're distributing their products on your website. Copying the manufacturer's description should be a last resort.
Integrate Reviews
A quick glance at the most successful eCommerce websites will reveal that reviews are very important in eCommerce. Since customers may not be quite familiar with the quality of the product or your delivery, they'll want to read the opinions from customers who've experienced it first-hand.
A lot of online retailers set up a system that automatically requests customers who received their orders to review various aspects of the process, from delivery to packaging. You can set up a section under the product description that displays ratings and reviews of previous customers.
Simply having an online store would've been enough 15-20 years ago. But today, a website that isn't optimized to compete against thousands of others won't make the cut. Even if you've been around from the start, there is no guarantee that your eCommerce website will maintain its growth curve if you don't continuously work on it.
 _________________________________________________________________
Interesting related article: "What is e-Commerce?"