When you have the right team behind you, the last thing you want to do is lose them and have to start the recruitment process all over again.  A high staff turnover can be a massive problem for small businesses.  There is the invariable downtime while you find someone and then need to train them up, and of course there is the cost that is associated with recruitment.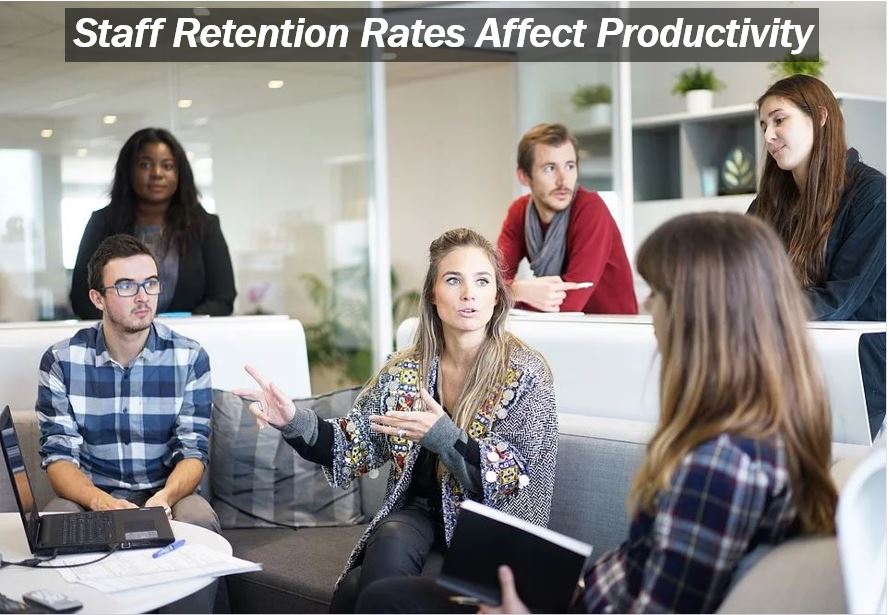 Here we have listed some ways in which you can improve your staff retention rates to minimise those issues.
Health and Wellness Policies
Health and wellness is a big thing in the corporate world these days, and more and more businesses are creating policies surrounding this and incorporating elements into everyday work life.  This can be anything from a cycle initiative where staff are encouraged to cycle to work rather than drive or get public transport – or it could be that there is a life coach or yoga teacher available to them during certain times that they can make use of.
The idea behind it is that you have a healthy and happy workforce – and they appreciate that you value their health and are more likely to stay at your company. Of course, there are other advantages of this which would typically be less time off work and improved productivity when there. This kind of office culture has become somewhat of a trend, and now becoming something that talented employees see as a must.
An Employee Benefit Scheme
Employees need to feel valued, and an employee benefit scheme is a great way to do that.  If you are considering such a scheme – it's definitely worth trialling out employee benefits software by Zest.  It's designed to save you time and money with an automated platform.  The automation means there is less admin work required from HR, and that employees can engage with the system themselves.  It allows them to access things very quickly wherever they happen to be.  This kind of reward goes a long way to keeping your team happy and settled in their environment.
Regular Staff Appraisals
Staff appraisals are meetings that you should never cancel.  They are incredibly important for both you and the employee.  They should be planned out well in advance, and both parties should have discussion points in mind.  It gives you the opportunity to explore areas that your employee is exceling and ensure that you are nurturing those skills – and making the most of them.  It also gives you the chance to discover whether or not there are areas that could be improved and to work together to make that happen.
Communication is always key and goes a long way to ensuring your team members don't want to go anywhere else.  Progression is an essential for a lot of employees – so it's critical that your team know that they can be developed.
Employee Recognition Schemes
If a member of your team is doing a particularly good job, then make sure you recognise them.  There's nothing worse than feeling you are doing everything you can for an organisation and going over and above without anybody giving you a pat on the back.
Every so often – make sure you take some time out to let people know that you value them and the work they are doing.  It could be anything from handing out mini awards and trophies, to giving them some vouchers as a thank you if they have exceeded your expectations.   A little recognition can go a long way.
If you are keen to make sure your talented team stay with you, then try out some of these tips and techniques.
______________________________________________________________
Interesting related article: "HR should focus on retention."