Having a fully functioning warehouse and a professional, fully trained warehouse team to support your business (regardless of what type of business you are running) is paramount to a successful business.
If you find that your warehouse is lacking, there are a few things you could do which may help your warehouse and its staff get back on track.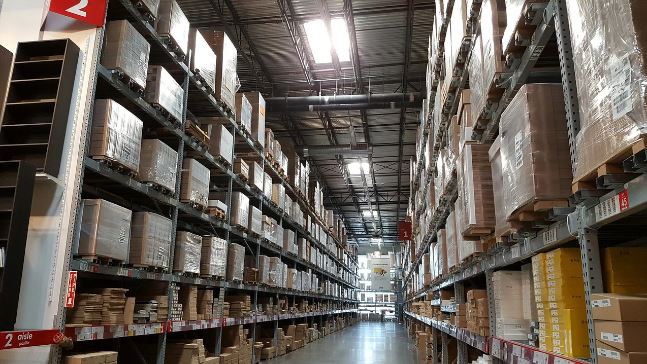 Organize your employees' workstations
Bring into force the rule of 5S amongst your workforce. This is a rule which is adaptable and works in all areas of a business, not just in the warehouse.
Sort. Remove all unnecessary items. This will improve productiveness and cut down on the amount of procrastination and distractions for your employees.
Set in order. Organize tooling, machinery, and work areas. Have specific areas where tooling and machinery are kept, make sure that areas are labeled and that everything has its place but is relatively close to hand.
Shine. Make all areas clean. A clean, healthy environment to work in is essential for employee happiness, especially in the workplace today. This will cut down on the amount of sick time your employees have.
Standardize. Setting up procedures so that everyone does the same for certain jobs. This will cut down the amount of lost or wasted time and keep everything working efficiently.
Sustain. Make sure that all the above is sustainable and employees are completing the tasks to maintain their working environment.
You will be amazed how much more smoothly and efficiently your teams will work with the 5S rule in place.
Put in place regular training sessions for your employees
Making sure that your team members are fully trained to the maximum means they will benefit your business immensely. Not only will your employees know what they are doing, but it will increase productivity, help employees avoid accidents, and give confidence within their abilities to themselves and each other.
Make sure that all employees have complete training in all the equipment your business uses and the safety issues involved with each piece of equipment. This will help when covering sick time and holiday periods.
Many warehouses have equipment such as a forklift which you may need a forklift license to be able to drive depending on which state you are in. However, there are options available for business owners where they can get a pallet mover. These are fully robot-based, and they will follow an intended route, maintain speed limits and avoid accidents; and there are a variety of different kinds available.
Put in place key performance indicators in your warehouse
Using KPIs in your warehouse can help you see where your warehouse requires improvement. They will allow you to set benchmarks for month-on-month improvements.
KPIs are best used alongside a warehouse management system software and fully working procedure-based processes. They can help identify areas that will have a direct effect on your customer satisfaction as well as your business costs.
Some of the KPIs you may want to look at for your warehouse are:
Cost carrying inventory
Inventory accuracy
Order picking and packing
Although there are many more you could choose from to get the best out of your warehouse facility.
---
Interesting related article: "What is Warehousing?"