Blog marketing is a popular and effective way to drive traffic to online businesses. Not only does blogging provide your customers with informative content (subtly persuading them to invest), but also it informs several other digital marketing strategies. However, not many business owners know how to create a successful blog themselves.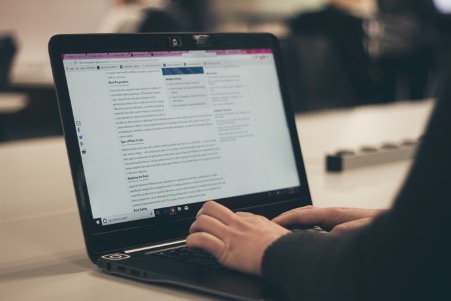 As a result, they are disappointed by a consistent lack of engagement from consumers. So, how does one improve their current blog marketing strategy? Well, that's exactly what we're going to be discussing in our article today. Read on if you'd like to find out more.
Relevant & Novel Topics
To create a successful blog, you need to produce content that is relevant to your business industry. For example, if you run a professional bakery, then you might want to write a blog about the best pastries for wintertime.
When blogging, it's important to consistently be producing new content. Don't rehash the same article a hundred times over. Come up with fresh ideas or write about topical news and relate everything back to your business. This will help you to engage audiences and keep a constant stream of traffic headed your way.
Site for Placement
Business blogs don't just have to go on your website. You can also post them on different domains. In fact, you should do this. These websites will have an audience you haven't yet accessed – therefore, by posting your content onto them, you can attract new visitors to your business. However, you will need permission from the webmaster of the domain before you can do this.
Fortunately, a blogger outreach service can sort this for you. These agencies can post your content to specialist websites, helping you to reach your target audience. Depending on which package you choose, they can also write your blogging content for you.
SEO & Keyword Research
To maximise the outreach of your blogs, you should conduct keyword research and focus on search engine optimisation (SEO). Keyword research is about finding the words/phrases that people are most likely to type in when searching for your products or services on the internet.
For instance, 'cheap carpets' would be a keyword for a company that sells discount carpets. Then, you use these relevant keywords to improve your SEO. It's also important to imbed links to your website in your blog posts. This will help with your SEO, thereby directing more traffic to your business and increasing your ranking on search engines.
Target Audience
Have your target audience in mind when producing blog content. This goes beyond the customers who are already interested in your product/service. Think about why people might be visiting your blog.
Do they need specialist information? Are they looking for advice? Or reasons to buy your product? After considering these things, you can then create your blog topics. For instance, car mechanics might write an article about what to do if your vehicle won't start.
These are some effective ways to improve your current blog marketing strategy. Follow our advice and you should start to see results.
---
Interesting Related Article: "Content Vs. SEO, Which Is More Important In Digital Marketing Today?"