In 2020 the cybersecurity industry reached a critical point. The mounting sophistication of cybercriminals paired with the rapid shift to digital technologies brought about by the COVID-19 pandemic has emphasized cyber security's importance for both individual companies and wider society.

Cybercriminals and the nation-state actors are relying on the pandemic to better orchestrate cyberattacks through a variety of means- for instance, targeting networks, employees, and devices to gain access into networks. As a result, it's crucial to take a fresh look at cybersecurity to evaluate the network, data, and systems' safety. Having a strong IT department has never been so important. Our article highlights key challenges to overcome and reveals how companies will seek to optimize their cyber resilience.
Stronger Cybersecurity Policies
USB flash drives are a common ploy used by hackers to gain access to networks and systems. Use of these small devices inside a corporate environment created a considerable risk of launching malicious programs and providing outsider access to a company's systems.
For instance, some cybercriminals may visit the business headquarters or even residential locations to intentionally drop a USB in walkways, parking lots, etc. where they will be observed and picked up. When used by a staff member, these devices could cause debilitating damage, privacy intrusions, and confidential data loss. To avoid this, executives should implement more stringent policies and training regarding their cybersecurity. Smart companies take the time to educate their employees. These measures include knowing your company's cybersecurity and what's expected of you.
Devices like wearable smartwatches should be included in your business security protocols. That means everyone should know how to follow the organization's Acceptable Electronic Use policy.
When employees bring their own devices – the IT department should be noticed whether the device is allowed to access corporate data before any use. Encouraging employees to be more technical savvy helps, too. That know-how can save time when they contact support, and they need quick access and information to resolve an issue.
Enhanced Files Safety in Public Networks
Working from home policies have left small businesses employees vulnerable to cyberattacks. Despite splurging colossal budgets on IT infrastructure, businesses have chosen to invest in VPNs, so their workers remain safe over the internet. By implementing access to the information if someone uses public Wi-Fi, employees can securely access the web in public as well. If someone wants to work from a Starbucks, that means they're immediately exposed to danger. It's easier than you think for cybercriminals to access the information if someone uses public Wi-Fi – your company's confidential data could be stolen, and there's nothing you could do about it.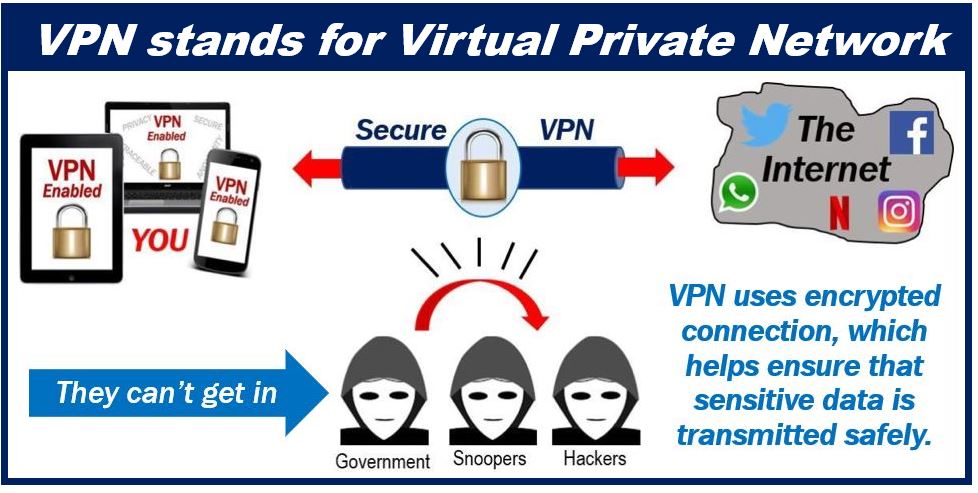 VPNs proved their worth in 2020, and it's likely to do the same in 2021. Employees rely on a private network to safely access office or personal data because it blocks out anyone trying to access your device. VPNs are incredibly affordable, fast, and secure so the hackers won't be able to intercept, steal and sell your data.
Improve Dependence on Other Parties
Businesses operate in an ecosystem that is likely more widespread and less certain that many may know. In 2021 connected devices are expected to reach 27 billion worldwide, driven by trends such as the rise of smart systems, 5G, and the internet of things. What's more, this surge in remote work that began mid pandemic is expected to continue for many. The progress of a few technology providers worldwide offers many entry points for cybercriminals throughout the digital supply chain.
The ecosystem isn't as strong as many would believe. The recent attacks against Solar Winds and FireEye highlight the sensitivity of supply chain issues and dependence on providers of services and IT functionality. Companies must consider what the breadth of this exposure actually means and must take the necessary steps to evaluate the resilience to threats and the real extent of their entire attack surface. For that, both a comprehensive and a like-minded collaborative process involving partners across different business units is imperative to make sure there is an acceptable level of understanding and visibility of digital assets.
More Interest for the Cybersecurity Infrastructure
With ransomware as the fastest-growing cybercrime, companies should pay more interest to their preventive measures. These measures should include preparation: drill and train the company in a realistic cyber response plan, back up IT resources and data, continuity of the operations in disruptions to computer systems.
Organizations that actively adopt cybersecurity measures and more importantly enhance their cybersecurity infrastructure are more likely to be successful. These organizations see cybersecurity as an enabler of every business operation. So far, 2021 seems to be quite significant for cybersecurity that will likely only increase to take advantage of the flexibility, speed, scale, and resilience that digitalization promises.
At a larger scale, organizational priorities should include a proactive plan so that each business can build and preserve its own cybersecurity arsenal. With cybersecurity becoming so challenging, organizations should consider cultivating this skill organically. They also must recognize that mobility is innate in the modern technology workforce, so it will be important to plan for the anticipated tenure of talented professionals and recognize the long-term benefits of cultivating this expertise.
Hiring for the future
Research has found that over 25% of organizations in the UK intend to enhance their headcount compared to 51% globally. But more than 22% of UK businesses are planning to reduce the size of the cybersecurity team compared to 16% globally.
In 2021 new employees are expected to possess more than just technical skills. While the ability to work with cloud solutions and security intelligence are cited as the most important skills for new employees, this was closely followed by project management, communication, and analytical skills. This reveals the need for collaborative employees to develop a strategic analytical approach to cybersecurity. In simple terms, fresh new problems require fresh new solutions.
Making cybersecurity a top priority can help strengthen your business's breach vulnerabilities. These days one click on a corrupt link and it's enough to invite anyone in, leaving your company susceptible to a cyberattack.
---
Interesting related article: "What is a Hacker?"