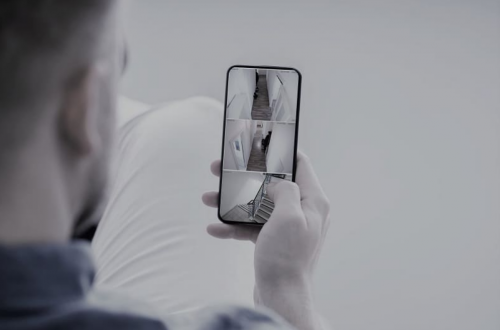 For many of us, home improvements are a series of well-thought steps to add ease to your lifestyle. It adds up value to your home or property or rebuilds and strengthens the structure as a whole. Incorporating better surveillance such as installing in-home spy cameras, adding innovative furniture, and maintaining efficient machinery are some of the home improvement techniques. 
But why does it happen that many of the homeowners do not give a required value to this aspect and why is it the case that the home's security is overlooked or not given its due weightage?
It is widespread to hear that someone's house has been broken into. As you read this, you might think, "Well, that will never happen to me – that only happens to other people."
But that eventually is not the case. With the economy in such disarray, which has given an abnormal rise in the crime rate, it can be possible for anyone. 
To address this grave concern, Installing home spy cameras has proven to be the most effective remedy to avoid burglary, vandalism, and theft. Its effectiveness is not limited to home security. Still, it also helps keep an eye on in-door activities such as watching over nannies and children when one is not around. 
In-Home Spy Cameras for Outdoor Surveillance 
Spy cameras have completely transformed the field of home security. They are considered the most effective and efficient tool for combating the current epidemic of vandalism and burglary. In the event of a burglary or intrusion, these cameras can make the job of police a lot easier by providing the evidence through the video and picture captured. 
Home spy cameras are handy and straightforward to set up and operate. They work with a variety of equipment which is advancing with time. They are cleverly designed to be inconspicuous in any environment.
Features of In-Home Spy Cameras: 
These cameras come with various features such as preinstalled microphones, weatherproof,  Smart motion detection, and the ability to capture audio or video in a night mode. 
Many in-home spy cameras are only an inch long that can be placed anywhere. The image quality of these cameras is incredible. These cameras provide a variety of features that enable buyers to pick as per their priority and preference. 
In-Home Spy Cameras for Indoor Surveillance
You can keep all of your valuables, cash, and keepsakes safe from hired housekeepers and helpers. When you are unavailable,  these cameras are responsible for keeping an eye on them. With an in-home spy camera with an IP feature, your repairmen, maids, or carpenters will be unable to steal your valuables. However, It is essential to keep these cameras hidden where they are barely noticeable to serve their purpose. 
It is not a safe world, especially for children; read any news report, and you will notice several references to hostility towards children. Having a nanny to look after your child while you are away is not a novel concept, but the fear of them abusing your trust is always in the back of your mind.
You don't want to endanger your children's lives once you're on the job. With today's most advanced spy equipment on the market, you can be in control and feel secure by installing an in-home spy camera system. 
Spy cameras are sometimes called nanny cameras and are an excellent way to put your fears to rest. Leaving your child and going to work is an unavoidable choice that a parent must make, and you can use a hidden spy camera right now to feel secure.
Conclusion: 
Over some time, the use of installing home spy cameras has become more common. These are preferred not only for homes but also for companies and businesses. They are utilized by everyone who wants to feel safe and protected. These cameras have become far more advanced and are available in various models. They have proven to be a fantastic choice for improvising home.
---
Interesting Related Article: "5 Reasons Why Your Business Needs Surveillance Cameras"