Regardless of how big or small your business is, you should be concerned with cybersecurity. You have a responsibility to protect your data to ensure the privacy of clients.
Furthermore, a breach can cause irreparable damage to your company's reputation. But when you're so busy running your business, it can be difficult to prioritize cybersecurity.
Luckily, we're here to help you protect your data and keep hackers at bay. Read on for 6 of the best tips for improving your business's online security.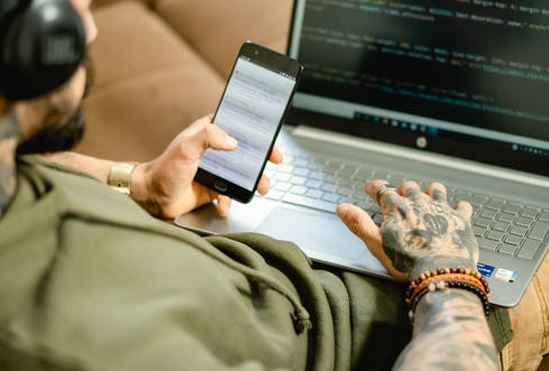 1. Choose the Right SD-WAN Provider
In today's world, many enterprises take advantage of software-WAN. This type of network offers benefits such as:
Improved performance
Simplified infrastructure
Centralized cloud usage
Lower costs
To sweeten the pot, SD-WAN vendors provide basic firewall and VPN functions. These features are critical in preventing unauthorized access.
But if you want your cybersecurity to be even more air-tight, choose a vendor that goes above and beyond. Desirable security features include:
Encryption
NGFW
Sandboxing capabilities
2. Use a Separate Network for Your Payment Terminal
Some businesses use their everyday operations network to collect customer payments. At first glance, this bundling doesn't seem like a big deal. Keeping things under one roof is not only simpler but can also reduce costs.
However, you must recognize that this system can pose a major cybersecurity threat. The very nature of it means that more employees will have access to customer data, thus increasing the chance of cyberattacks.
So, it's in your best interest to use a separate network for your payment terminal. By authorizing only a handful of individuals for this network, you ensure that hackers have to work a lot harder to get in. In many cases, they'll give up and move on to more vulnerable businesses.
3. Change Usernames and Passwords Frequently 
Whatever kind of network you use, you should change your usernames and passwords often. Switching it up will reduce the chances of hackers getting into your system.
Most experts recommend changing passwords at least once every 90 days. However, you can't go wrong with doing so more frequently.
4. Practice Good Password Management
Changing your passwords every three months isn't enough. Throughout the year, you need to practice good password management.
For instance, you should be vigilant about changing default passwords ASAP. It's also a good idea to block common passwords.
Perhaps most importantly, you should monitor account activities and follow-up with unusual login attempts. Ideally, accounts should lock after ten failed login attempts to serve as damage control until you can step in.
5. Use Software to Check Breach Vulnerability 
You don't want to wait for a real hacker to come along to see if your cybersecurity practices are sufficient.
Instead, use security software to test your breach vulnerability. It will scan your network, payment terminals, and everything in between to identify weak areas. Then, you can use the reports to address these issues before a hacker comes along.
6. Prioritize Cybersecurity Education
One of the best things you can do for the safety of your business? Prioritize cybersecurity education.
Teaching your employees proper good password practices and data management will ensure they are committed to your business's safety. As part of your campaigns, you can even inform customers of your practices. This information will build trust and set your business apart from the competition.
Keeping Your Business Safe Online
Today's world requires businesses to have an online presence. However, to ensure the safety of your customers and protect your reputation, recognize that data breaches are a genuine possibility.
Be vigilant and implement security measures like changing usernames and passwords and educating your employees about cybersecurity protocol.
---
Interesting related article: "What is Cybersecurity?"