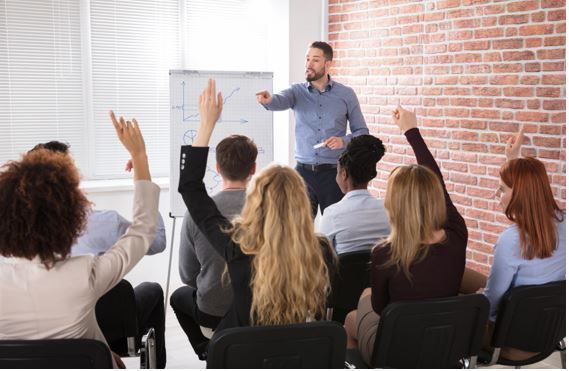 A few years ago, virtual work was offered by some businesses as a way of providing a more flexible lifestyle to their staff. But now, hiring remote employees has become the norm for most companies.
Hiring talented people from any location around the world can give your business highly competitive strength. However, to keep virtual teams productive, coherent, and motivated, you need to communicate with them effectively.
Taking advantage of the best ways of improving communication can improve how you engage and connect with your virtual employees. Here are the top seven tips your business can use to improve communication with your remote teams.
1. Create a Communication Plan
Communication within virtual employees doesn't always happen naturally. You often need a plan to drive it. Before engaging your remote workers via some type of conversation, plan a regularly scheduled meeting.
One of the first things executives and managers should do is schedule regular staff meetings for their remote teams. This way, you create structures for monitoring projects as well as time for small talks. Also, different remote teams get to connect on a professional level and get acquainted with each other.
Considering remote teams aren't located in one office, all your employees need to create schedules that will work for their teams proactively. This can be weekly, biweekly, or monthly and could be combined with a coaching or training program.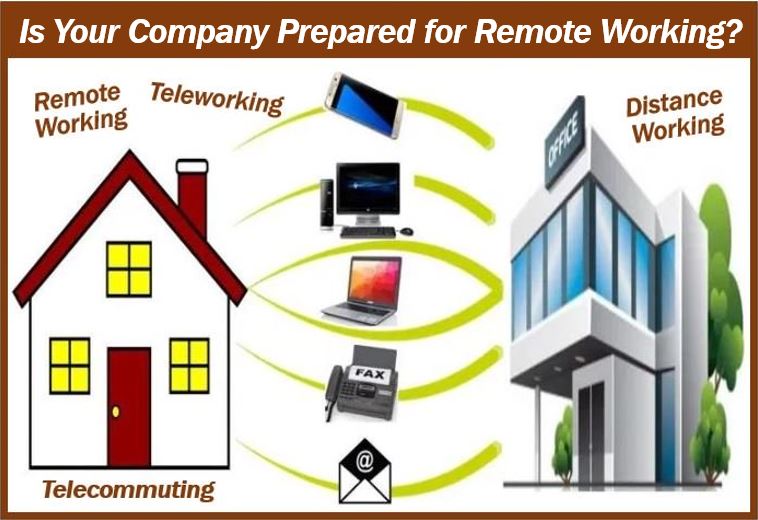 2. Set Expectations Early
As executives and managers, it's important to be clear and upfront about your expectations for employees from the beginning. Set the ground rules early by explaining clearly to remote workers what your company expects from them.
Don't expect things to work organically—spell it out, if possible, with some form of formal communication. This is going to vary depending on your business culture, your remote employees, and their current needs.
3. Ask for Individual Preferences
Encouraging managers and executives to implement strategies for improving communication within the company can help your business succeed. The more the managerial team understands how to communicate with employees with varying preferences, the better.
Some workers may prefer to talk in person while others may like to collaborate over instant messaging. Another group may prefer to have conversations via email and some do best with a combination of these methods.
Figure out who likes what by asking team members what works for them. This kind of tailored engagement and interaction will help your remote teams feel included in a crucial aspect of the company.
4. Use Videos to Communicate
Written communication isn't always the best way to address specific issues. This is especially true when you want to deliver hard news. In this case, a scheduled video call might serve the purpose better. For effective communication, make sure the video calls capture your faces and body language.
If you don't create time for one-on-one meetings and hopefully face-to-face interactions, you may be disconnected from each other and that can become counterproductive. This is because virtual workers might start wondering how they're doing.
Videos are particularly useful when you need to meet your virtual teams for inevitable hard conversations. You may schedule a video call to talk about missed targets, as well as ways to improve performance, and so forth.
Carry out all remote meetings the same way you would conduct them in-person. Ideally, start by delivering your core message before outlining subsequent steps for the team. Remember to schedule meetings in such a way that there's time for questions and employees to air their opinions.
Note that pairing well-written communication with video conferencing helps create psychological safety for your remote workers. This is a crucial ingredient for employee retention.
5. Encourage Discussion and Feedback
At times, when teams are busy while communicating with you, they may agree with you just to get done with the conversation. This is likely to happen when you're talking with someone miles away, while they're about to sleep late at night.
To make it easy for you and your remote team, start by understanding each other's local time. Aree on the most appropriate time to communicate to make sure your messages are well received.
6. Adopt Asynchronous Communication
A larger part of virtual communication happens in writing, either via email or collaboration software. You can use asynchronous communication tools to send messages without expecting an immediate reply. This is one of the best ways to reach virtual employees working across multiple time zones.
However, when you're emailing remote employees and need an instant message, you should indicate that by mentioning the urgency in the subject line.
The good news is that many communication technology options allow in-office and remote employees to work on projects together. For this reason, you should be able to find tools that meet your communication needs.
Apple users, for instance, might want to use employee communication tools, like iCloud mail to connect, engage, and collaborate with your virtual teams. icloud mail lets you securely send and receive messages. You can also use it to store, sync, access documents, and do a lot more other digital stuff online.
7. Trust Your Teams
You may feel tempted to micromanage your remote team due to the uncertainty of whether or not tasks will be completed at a similar level as if it was done in your office. This can send the wrong message that you don't trust them. Plus, trying to control all the parts to ensure teammates are working round the clock is distracting.
Checking in with your remote workers on a too frequent basis can be frustrating for everybody involved. So, it would be best if you instead considered chucking out daily deliverables and trusting your team to work effectively
Trusting your employees to manage their time can increase engagement—which is one of the benefits of working remotely for both the managers and the teams.
Try These Tips for Improving Communication Remotely
Effectively improving communication is essential within any company. But it's particularly critical for businesses with geographically isolated employees. Using trusted virtual communication platforms and tools can help in improving communication.
This article covers proven tips that can make communication with your remote team just as effective as in a centralized team. For more tips and discussion, visit our blog.
---
Interesting related articles: