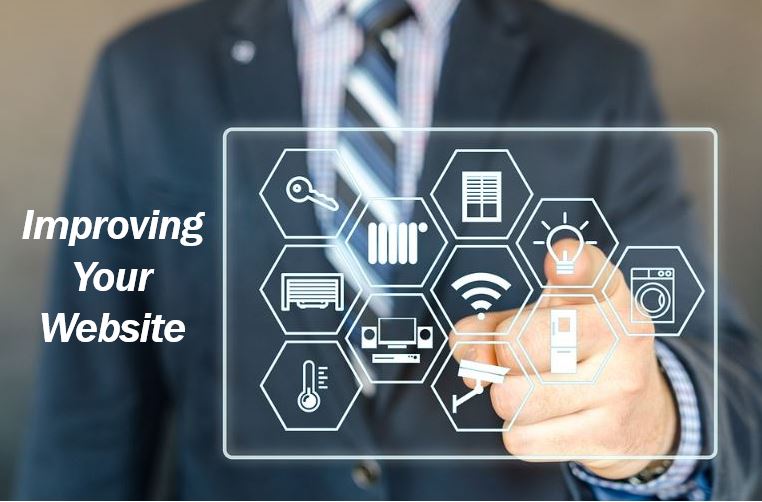 Is your website lacking the pizzazz it needs to attract your customers? Are your customers having a hard time navigating your website? If you answered yes to the previous questions, then it sounds like you need a website renovation! Creating a website that is aesthetically pleasing to the eyes, as well as a practical website is not hard at all. Follow these four steps and you will be on your way to a beautiful and helpful website.
Use Images
Images are important for the life of your website. This is because humans are more easily stimulated by images than words. They find them helpful and appealing when trying to navigate a website. Use images before text, in between text, and on the home landing page of the website. You readers and customers will be more apt to read or look for further information about your business if you include images. Also, use images to showcase your work as a business. One of the most important things to keep in mind when running a business to show, not tell. Show your customer your product through professional pictures, instead of writing a 500-word blog about how great it is.
Incorporate Mobile-Friendly Compatibility
Today, the majority of surfing the web happens on handheld devices such as phones and tablets. This means that in order to keep the attention of your customer, you need to cater to their needs. Incorporating a mobile-friendly feature on your website is considered catering to your customer's needs. This way, if they want to learn more about your company, they no longer have to lug out their laptop to view your website. This is helpful on many levels, such as finding information such as an address, email or phone number. They can also further your business by sharing your website or products through their social media if you include the proper links on your website. There are so many benefits of a mobile-friendly website. Eventually, every website will be mobile. So why not make yours so now?
Include Well Designed Headings And Titles
Bad design will hurt your website if you aren't careful. There is just something about making beautiful headlines and titles on a website. They leave your reader intrigued and wanting more. When designing headings and titles for your website, there is one main rule you need to abide by, which is consistency. Consistency within the design of your website will not only look nicer, but it helps your customers remember your website when they see the font you use. The human brain thrives in environments of consistency. In fact, it actually helps the brain feel happier. So do your customer's brains a favor and make them happy.
Don't Be Afraid To Incorporate Margins
Avoid these backlinks, Margins, better known as blank space, is a lifesaver for websites. For those that don't know to use it, it can really mean lie or death for the life of your website. What margins do to websites is that they help our brain feel less cluttered. For example, when you are reading an article without margins, you might suddenly feel overwhelmed and bombarded with words and information. Incorporate margins into every page on your website. It will look much nicer and your customers will thank you.
The life of your website is important, as they are often the driving force in your business. Take care to incorporate these website tips into your own website. You will feel much better knowing your customers can finally navigate your website without hassle.