The global beauty equipment industry is moving on a "fast track". A report suggests that the global beauty device market was valued at USD 52.23 billion in 2020, and it was expected to reach USD 225.45 billion by 2028 with a CAGR of 19.0% between 2021-2028. The rapid growth is driven by increasing skin problems caused by the aging population (such as chromatolysis, blemishes, age spots, wrinkles, and freckles), rising per capita disposable income, and the aesthetic aspirations of young people.
In addition, a growing number of beauty salons around the world is also an important driver of the demand for beauty equipment. More and more people hope to get professional skin, body, or hair treatment through salon equipment. In particular, millennials and Gen Z have a relentless pursuit of presentable looks, so they invest a lot of time and money in beauty products and expect great results through professional salon services.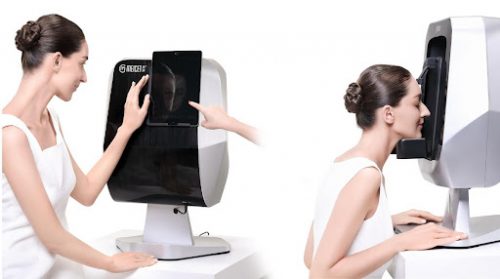 Salons may be equipped with nearly all kinds of beauty devices and machines for the whole body treatment from hair to toes. However, only those in line with the top trend of beauty equipment can best meet the needs of customers and attract more pursuers of beauty. 
So, what is the top trend of beauty equipment for salons?
The biggest trend of beauty equipment for salons is non-invasive beauty devices. The spiking popularity of non-invasive beauty equipment is not surprising as it offers a series of benefits – pain-free or minimum pain, quick recovery, safety, natural results, and cost-effectiveness, among others. Just imagine, if you want to tighten your facial skin, you can achieve what you want through high-tech non-invasive equipment rather than go under the knife. What amazing equipment it is! Such beauty equipment is tolerable for almost every person.
Today, non-invasive equipment has covered many beauty segments including skin treatment, hair treatment, body treatment, etc. Some common non-invasive beauty equipment for salons include acne devices, hair removal, and hair growth devices, deep cleaning tool, skin rejuvenation and face lift equipment, etc. These minimally-invasive equipment have been increasingly used in salons, spas, and home markets. 
So as can be seen from the above trend, non-invasive beauty equipment is becoming big for salons. The next issue is where to buy those devices with reliable quality and affordable price.
Where to buy beauty equipment for a salon?
A variety of channels is available. For example:
Wholesalers

Direct sourcing from manufacturers

Agents and traders

Beauty trade shows at home and abroad, such as:
COSMOPROF

Asia Beauty Expo and Trade Fairs

BEAUTY DÜSSELDORF

China International Beauty Expo

in-cosmetics North America
 

B2B marketplace, such as:
Amazon Business

Tradewheel

Beautetrade

Alibaba

TradeWheel.com

GlobalSources

ECVV

Made-In-China
 

Vertical O2O beauty platform:
BeautySourcing  
BeautySourcing offers another choice
Indeed, there are many ways to buy beauty equipment for salons. But for beauty salons that don't have reliable and stable suppliers at home and abroad, it may be not easy to buy high-quality beauty equipment at favorable prices from manufacturers, B2B marketplaces, agents, or traders. Especially, in a world where wars and pandemics cause lockdowns and disruptions somewhere, it may be risky and time-consuming to source at global beauty events. In this context, BeautySourcing offers another choice. You will be kept well-informed of beauty trends on the platform; meanwhile, you are given an opportunity to select suppliers from the shortlist of premium manufacturers provided by BeautySourcing.
---
Interesting Related Article: "Top Tips for Making it in the Online Beauty Business"