Every business today is striving to achieve its goal and vision. of which one of is to make tangible profits. There cannot be tangible profits if there is no business visibility in the market. Your business has to outdo your competitors if you are to see tangible results of remaining in your industry.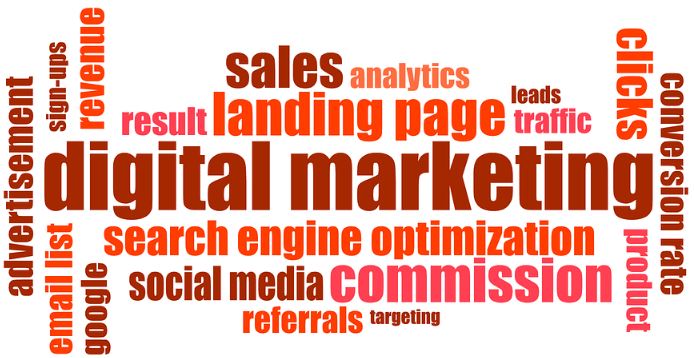 There are people who are daily looking for your products and services. The only way to get their attention and attracting them to you is by striving to become visible in the market. Of course, as a start-up business, you may not have sufficient resources and money to advertise your products or services. Nevertheless, it is not so much about time and money, but rather being aware of the right tools to use to boost your business visibility. Here are some of them:
Blogs

Videos

Social media

Targeted Ads

SlideShare
There are other tools you can use to gain visibility, but these 5 will definitely work like magic for you. Beware of operators on the Internet who say they are the best and can turn things around rapidly. Becoming more visible in the marketplace is a process that takes time.
So, which tools really work and help your brand grow? Let's have a look at some of them:
This is one of the major tools that many businesses are using to escalate their visibility, which in long term, brings an increase in sales. Most entrepreneurs, businesses, and other organizations have turned their blogs into launching pads. Their blogs today make their products or services stand out in the marketplace.
Using blogs to interact with customers, prospects, and consumers is a technique we call content marketing. Content marketing is today an integral part of most major companies' digital marketing strategy. A prospect is a consumer who could become a customer.
When it comes to getting results with this tool, you will need to have consistency and patience. It is important that you regularly post interesting, informative, and engaging content. If you do, you are much more likely to attract an increasing number of visitors to your website. The secret is quality and consistency.
YouTube has made it possible for almost everyone to post a video on their platform. Whether you are an upcoming or established business, you can easily use a slideshow maker to create a simple video. Your footage may contain, for example, what your business offers, the values you stand for, contacts, and other information you think people would find interesting.
It is advisable to make a short but precise video that contains all that you have in your business. Slideshow videos have become popular because they are so easy to create. If you make a really good one, it could go viral on YouTube.
This is the largest marketing channel that an increasing number of businesses are using to become visible. With over 2 billion Facebook users today, most businesses are using it to promote their products and reach out to their potential customers. You can use social media marketing to accomplish your goal.
Other social media platforms like Pinterest, Instagram, LinkedIn, Twitter, Tumblr have turned out to be extremely helpful for startup businesses. You need to have a consistent logo design and themes on all the platforms for effectiveness and recognition. Ensure your logo is the same on all the platforms and make it simple so that your customers and other consumers remember it easily. 
You may have not known that SlideShare ranks well in search engine platforms like Google and Yahoo – in fact, more than the blogs. With over 60 million visitors every single month, you could rapidly gain visibility in the marketplace, and eventually, reach your potential customers.
Here you don't need to pay for your presentations on this platform, yet your content will be visible to many people. It is necessary to have a PowerPoint program to make presentations on SlideShare. Or you can also upload your work in the form of PDF, PPT, or ODP. 
Well, if you want to be faster in reaching your customers, you could invest some money and place adverts. Online targeted ads are excellent if you have the money and want to speed up your overall business visibility.
Search engines like Google have become great platforms in which to advertise your business. Perhaps you could have targeted ads as a Plan B, in case your other measures do not give you the boost you had hoped for. 
Conclusion
Of course, there are many other tools out there that you can use to become more visible. If you put the measures mentioned in this article into action, you should see positive results. However, do not expect a sudden boost. Becoming widely known online takes time and effort. If you persevere and work hard, you will be improving your chances of success significantly.
Video – What are Marketing Tools?
These are the tools that companies use to promote their products and services. This Market Business News video explains the meaning of the term using easy-to-understand examples.