For any e-commerce business to succeed, it needs to bring in enough revenue. If your e-commerce business is struggling, you can increase revenue with the following tips and strategies. Employ them in conjunction with each other and your revenue may skyrocket faster than you think!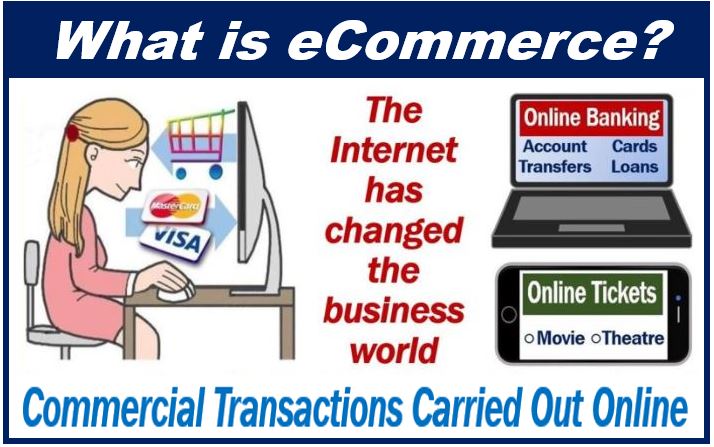 Build and Market an Email List
One surefire way to increase your e-commerce revenue is to build and then market to an email list of either potential or current customers. You can gather emails by:
Requiring email addresses for customers to make purchases
Asking for email addresses upon checkout
Requiring an email address for joining a loyalty program or for another perk, like free shipping
Or have a talented ecommerce email marketing agency get that information for you!
Once you have a list of customers or site visitors, you can market directly to those customers. Offer them special discounts, free shipping deals, or personalized emails like recommended products based on their past purchases.
Regardless, marketing to an email list will increase your e-commerce revenue by making your brand stick out in the minds of your target audience members and by giving them more chances to purchase things. Hire a knowledgeable ecommerce email marketing agency to draft and launch a campaign like this to see great results fast.
Refine Your Website and Landing Page
Next, take a long, hard look at your website and your landing page most of all. If either of these elements needs some work, rework or refine them so they are more inviting, easier to navigate through, and funnel your target customers straight to products to purchase.
Your landing page needs to be attractive, compelling, and easy to use. The rest of your website needs to be similarly well-designed. If your e-commerce store is hard to navigate through, or if it just looks ugly, don't be surprised when your revenue numbers drop.
Streamline Checkout
Also important is the checkout page. Generally, the more steps a potential customer has to make to complete a purchase, the more likely they are to abandon their cart and the products they want.
With that in mind, streamline the checkout experience by:
Allowing most customers to check out in less than five minutes
Requiring as few fields of information as possible
Giving your customers as many payment options as possible, including potentially cryptocurrencies
The more streamlined your checkout process is, the faster people can purchase things and the more likely they are to do so overall.
Send Abandoned Cart Emails
Since you already have emails for target or current customers, it may be a wise idea to send abandoned cart emails if people do leave the checkout process at any point in the conversion funnel. Abandoned cart emails remind customers that they still have a purchase to complete.
You can also sweeten the deal by offering free shipping or a similar discount to those who click out of your site without spending any cash (but be careful not to make this to regular, or savvy customers may take advantage of it). Your ecommerce email marketing agency can design and launch this campaign, as well, freeing up time for you to focus on other aspects of your business.
Start a Loyalty Program
Loyalty programs drive consumer loyalty to brands just like your e-commerce business. To that end, start a loyalty program to:
Keep your customers shopping at your store instead of a competing e-commerce business
Make your customers feel connected to your brand on an emotional level
Keep customer information so you can personalize offers or discounts for your longtime customers, which also helps with customer retention and overall revenue improvements
Loyalty programs are some of the best ways to keep customers shopping at your store for years to come. Don't go much longer without one working for your brand.
Offer Free or Discounted Shipping
Many customers are reluctant to buy from online brands that don't offer affordable or free shipping. Consider offering free or discounted shipping for people who make purchases from your store. But you'll also need to consider just how much it may eat into your bottom line to offer such a perk.
If it's too costly to offer free shipping, make free shipping a perk just for loyalty program members or for those who make a purchase over a certain dollar amount, like $100.
Use Excellent Photos of Products
Lastly, make sure all your products are fantastically represented with high-quality, stunning photos from multiple angles. The better customers can see the products they may purchase, the more likely they are to buy those products in the first place.
To go the extra mile and increase your e-commerce revenue even further, consider taking videos of high-priced products so customers can get a real feel of each potential purchase. Great photos, and a well-designed product page in general, are key to making sure all of your most important items are sold regularly to their target consumers.
As you can see, there are plenty of ways to increase your e-commerce revenue. Try leveraging each of the above strategies in turn for maximum profitability!