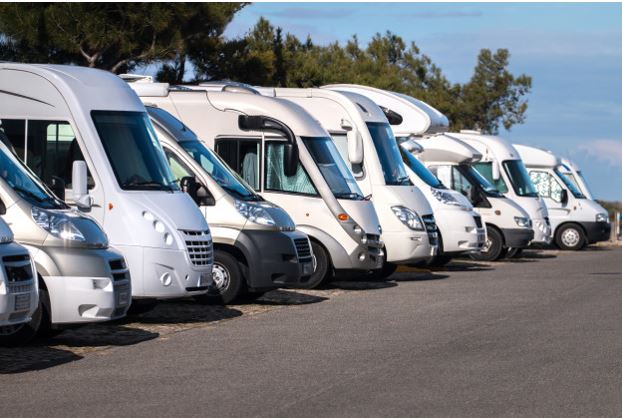 Your RV is probably the biggest investment you have next to your home. Perhaps, you've even expected to travel in it for decades. But like cars, RVs also keep evolving, and there is always something new coming along. You've most likely thought about selling your RV to upgrade to the newest one.
The problem with RVs is that they lose their value quickly, which can make it hard for anyone to sell. In fact, your RV has already lost nearly 25% of its value the moment you purchased it. But though there are many ways in which your RV can depreciate, it's still possible to sell it quickly for the highest resale price.
Many people don't know how to get the most return for their investment when they're looking to sell their motorhome, camper, or trailer. Thus, we've highlighted the things you can do to increase the resale value of your RV.
Perform Regular Maintenance
If you want to increase your RV's resale value, every part needs to operate as it did when the RV was new. No potential buyer would want to spend their money on a worn-out rig or a blown engine. Bear in mind that every buyer, even the uninformed ones, will know how the RV's basic parts must work.
That's why it is essential to perform regular maintenance in your RV. If you won't, you'll bear the consequences when it's time to sell. The following are the maintenance tasks you must perform in your RV.

Change Tires
There are different things to keep in mind when taking care of your RV tires. Besides inspecting the tires for wear, bulging, and cracking, you must know when to change them. It is recommended not to use tires that were manufactured more than six years ago. Most dealers will not accept an RV with tires older than seven years.
Note that any potential buyer will be aware of the tire's manufacture date. Since the tires' remaining useful age will be considered in selling, the value of the RV might be decreased by thousands of dollars if you won't replace them regularly.
Use Your RV Frequently
Just like selling a used car, it is common knowledge that a higher odometer reading can lower the price of your RV. Because the more miles it has traveled, the more wear and tear the vehicle has gone through.
However, that is not always the case. If the RV has low mileage, it could also mean that it has been sitting in storage for a long time. And any potential buyer might see it as a bad sign. Because just like with a home, the RV may not properly function if it sits empty for too long. But using your RV frequently helps keep its operating systems in good working condition.
Clean the Exterior and Interior
It can be difficult to clean and remove bugs or dirt that stayed on the exterior surface for too long. Note that exterior damage and blemishes, such as discoloration, chipped paint, and dents, can decrease your RV's value. If you don't want any of these to be used as a bargaining chip in selling your RV, you must wash, wax and maintain your RV properly and regularly.
The same applies to the interior. Things like dirt and stains on the walls and carpet can cost you a lot. It would be best to keep it clean at all times. Remember that cleanliness will significantly influence the resale value of your RV.
Upgrade with Essential Features
Another way to increase your RV's resale value and edge over other pre-owned motorhomes is to upgrade it with some essential features. Keep in mind that convenience is the highest selling point. Since people want to buy an RV to travel and relax, it would be best to invest in appliances and features that would help them achieve that.
Automated and remote control safety features can add value to your RV. Since most buyers look at space and storage in the RV, you can also invest in slides, shelves, built-ins, and under-rig storage compartments. RV buyers nowadays tend to look for a home-like experience. Thus, choosing full-size appliances in your kitchen and bedroom would be enticing.
However, it doesn't mean you have to put a lot of money into appliances and features just to increase your RV's resale value. The most practical way to do this is to upgrade those that are more than five years older.
Consider the Right Timing
Besides the condition and maintenance of your RV, timing also affects its resale value. Typically, you can get the best resale price for your RV during the spring and summer months, where most RV buying activity happens. If you put it for sale in winter, you might not get the highest return possible. Just like with real estate, you must know when is the best time to sell your RV.
Additional Reminders in Selling Your RV
Evidently, performing maintenance in your RV plays a significant role in increasing its value should you decide to sell it. However, it should be noted that proper documentation of every repair and maintenance you've made in your RV is essential. It will serve as proof that you're taking good care of your RV.
While necessary adjustments have to be made to increase your RV's resale value, it doesn't end there. Your strategies in listing and selling the RV can also make an impact. If you think the resale value of your RV won't be enough to cover the cost of a new one, you can always opt to take out loans from online lenders like My Financing USA.
Takeaway
With proper care and appropriate upgrade, you can certainly increase the resale value of your RV. And whether or not you're planning to sell it, you must always think carefully before you make any change to it. Note that everything you do in your RV could either be beneficial or detrimental to your RV's resale value. Should you decide to sell, bear in mind also that timing is an essential factor.
Author Bio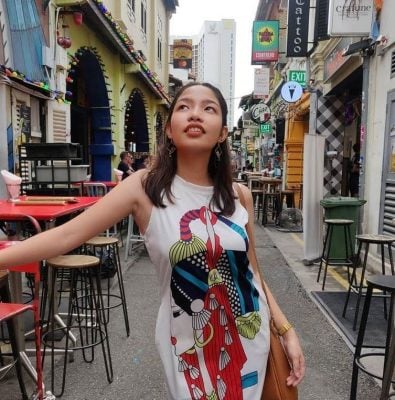 Lauren Cordell writes on various travel websites. Since her expertise is about managing finances, she always incorporates financial literacy and discipline in her travel blogs. She believes that being open to discovery yet financially disciplined are essential qualities every traveler must have.
---
Interesting related article: "What are motorhomes going to be like in the future?"