Let's say that you are a starting entrepreneur, and you've just started a new business venture. You had already set up that crucial website, which will become your digital storefront. Due to today's digital age, all you require are virtual customers, individuals who are interested in purchasing or availing what your business is offering.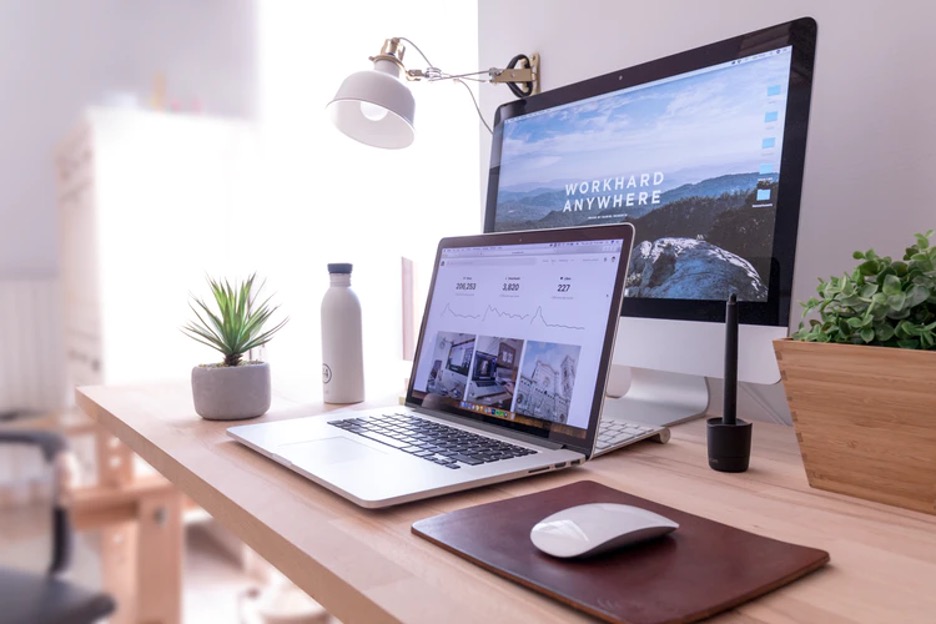 However, what method should you use to attract their attention? How can you draw in people when your website has a lot of competition? Do not fret and check out these tips to keep your website afloat in the vast ocean that is the internet.
Depend on Analytics
Google Analytics provides one of your most significant sources of information on pretty much every aspect of your website. It gives you information from visitor demographics to accessible pages. Thus, it would do you good to keep a close watch on your Analytics data.
Utilize this data to improve your content and promotional strategies. Focus on what posts and pages are rising in popularity. Assess visitor information to perceive when, where, and how your website traffic originates.
Email Marketing
Regularly sending out promotional offers and newsletters via email is an effective method to keep in touch with your clients. It can also assist you in getting traffic to your website. Remember to include useful links and information to pages on your site where they can quickly learn more about what your business is offering.
However, you should also ensure that you don't continuously flood your readers with messages. Or else, your clients will either delete, unsubscribe, or disengage with your mails. Moreover, you should give extra effort on your email subject lines for these immensely impact whether a client opens your email.
Ensure Site Responsiveness
The days when browsing on the internet was exclusively done on desktop computers have already long ended. Today, most individuals opt to use their cell phones to scroll along the web. With this said, if you design your site wherein your clients can't easily navigate your web page, you're primarily driving them to go somewhere else.
Although your site design is simple, you need to make sure that it is comfortably viewable and accessible over a scope of gadgets, including smaller cell phones. You can opt to avail the services of professional Philadelphia SEO consultant aids that can help your website significantly improve search traffic, obtain top page rankings through particularly competitive keywords, and create more sales, leads, traffic, and profit for clients.
Guest Blogging
Another great way to increase search traffic to your site and help incorporate your image is by putting up a guest post on another popular website. However, be aware that guest blogging standards have drastically changed during the years. Using spam strategies could bring about substantial penalties.
Guest blogging can also go both ways. Aside from putting up content on different websites, try to invite individuals to post advantageous content on your site. They're probably going to link and share with their guest article, which could direct new clients to your site.
Influencer Marketing
Using influencers to market your website is a highly effective method to present your message out to the masses without the need to assemble a huge crowd of your own. You can use influencers on Instagram, Twitter, and other social networking sites.
Try to scout individuals who are close to your industry or business specialty and contact them. Although this method does not come cheap, it will effectively gain you numerous deals and clients in only a short period.
Irresistible Headlines
One of the most significant parts of the content you send out is the headlines. Without a convincing headline, even the most well-structured blog entry will be left unread. Make sure that your headline writing skills are better than most and always think over your headline before you click "post."
Landing Pages
Another source of free traffic to your site is landing pages. These pages work specifically to show off what your business offers. For instance, through downloading a free guide, starting a free trial, or redeeming a discount code, they can avail of your services or get a free product.
Due to the distinct nature of landing pages, you can get very specific in your offers, which will effectively increase the traffic in the pages you are targeting.
On-page SEO
There are numerous SEO strategies you can use on your site pages to acquire more guests and pull up their rankings in search engines. This comprises several tactics, such as composing precise narrative details for your pages and creating high-quality content that your clients need. On-page SEO strategies like these don't cost money, however incorporating them in your site will take a bit of time and effort.
Takeaway
The issue that the vast majority of starting entrepreneurs face isn't about how they can start a blog or even set up a site; it's about how they can direct people to their website. If you are new to setting up an online page or store, you've likely battled with getting word of your business out through an assortment of digital marketing and advertising. But worry not; by trying out the tips above, it will not be long until your website is at the top of the page rankings.
---
Interesting Related Article: "What is SEO?"