The Amazon Marketplace can be a profitable platform for online business owners. That's if you get it right. Approached wrongly, it can burn up your capital faster than one can say 'Jack Robinson.' Considering the number of shoppers who visit the giant eCommerce site every day and the number of merchants on there, this isn't surprising.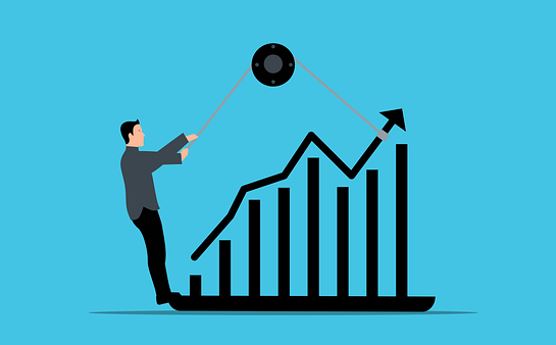 One way to keep ahead of the brutal selling game is to keep on optimizing your sales strategy. That way, your business keeps on growing and stays ahead of the competition. To give you a leg-up, here are six tips to increasing and optimizing your sales on Amazon.
Let's get started.
Tip #1: Invest in Product Research
The key to winning in the competitive world of Amazon eCommerce is to ensure you retail a profitable product. To get that right from the get-go, you need to invest in some hardcore product research. It would be best if you were clear about what niche or category you'll be investing in, finding the right supplier, and finally, retailing at the right price. A wrongly priced product is a highway to bankruptcy.
You can either do that yourself or invest in software such as Jungle Scout. If you are on a limited budget, you can look online for Jungle Scout discount code. That should allow you to get going and ensure you start right. That way, you can do product and competitive research effectively. You can also invest in a rep[utable Amazon agency like Urtasker.com who has helped many companies, from finding products to full-scale Amazon marketing campaigns.
Tip #2: Automate Product Listings
You need to spend your time on productive tasks such as marketing and developing your business strategy. Spending all your time on product listings is going to hold you back. To get out of this trap, automate your product listing. Amazon has a listing tool that can enable you to list products in bulk, saving you time and money.
Tip #3: Adapt Competitive Pricing
Competition on Amazon is stiff, and pricing can be a massive way to differentiate your store. This doesn't mean you should sell at a loss. But this is where product research comes in handy. Try to invest in products or suppliers that let you apply competitive prices without burning through your margin. When calculating your margin, remember to factor in your overhead expenses, shipping costs, and inventory costs.
Tip #4: Invest in SEO
Amazon might not be Google, but Search Engine Optimization (SEO) can help your sales goals. Buyers must find your products with ease. Amazon uses the keywords in your product description and titles to rank on the search results. Take advantage of the Amazon keyword tool and other third-party tools to optimize your product description and listing tags.
Tip #5: Get Reviews
Customer reviews are a great way to build trust. So, positive feedback or customer reviews and ratings are vital to success on Amazon. Verified reviews are the gold standard. However, customers are unlikely to leave reviews when they shop online, so you should prompt them through review programs such as the Amazon Vine program or the Early Reviewer program.
Product reviews can increase your ranking on the search results. So, make sure you invest in getting reviews from customers. Remember, this means that your product has to be up to scratch.
Tip #6: Invest in Amazon Sponsored Products
Amazon advertising is a great way to improve product visibility and drive more sales. The Amazon Sponsored Products service can be helpful. Activating this service lets your products show up below search results or on the right side of product detail pages. As expected, you'll need to budget for this service. But it's worth it in the long term. Plus, you only pay for what you use, as Amazon bills on a pay-per-click basis. You'll also get a deal if it's your first time using Sponsored Products.
Final Thoughts
In an industry that's always moving at breakneck speed, focusing on these tactics is a great way to increase your sales. You'll also improve customer satisfaction and grow your business.
---
Interesting related article: "What is SEO?"