The automation of industrial processes and access to real-time manufacturing data leads to the optimization of available resources. So, the concept of Industry 4.0 or the Fourth Industrial Revolution was born from the need to organize, control, connect, and access the manufacturing processes of any industrial sector.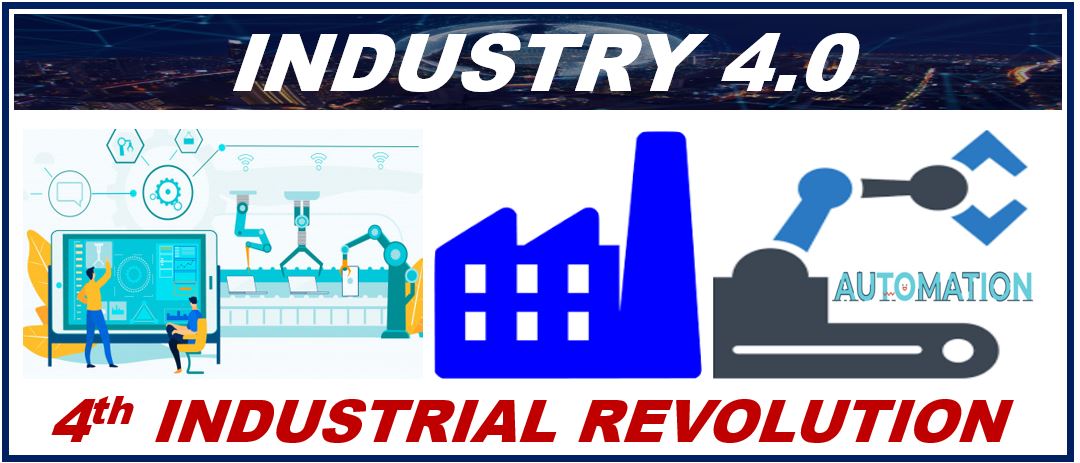 In the control of production processes, we need meters, sensors, or analyzers to capture the changes in manufacturing.
In response to this change, the action-reaction situation must be quick and effective to avoid re-manufacturing costs and even the loss of the product that is outside the quality standards predefined by the company. OMCH is a manufacturer of automation products including proximity switches, photoelectric switches, etc.
Industrial process automation in a nutshell
This new paradigm directs the vast industrial majority towards the automation of processes in its entirety, eliminating human error and ostensibly reducing energy costs, among many other benefits, but ultimately increasing productivity at low cost and obtaining higher quality products.
In this new environment, the ability to share information takes on great importance. Everything is interconnected if the reception and transmission of data obtained on production are fluid and real-time. In this way, they are more accessible to production managers. In the smart factory, data that is not immediate, reliable, and transferable is money lost.
This process is facilitated by incorporating automated technological systems. Conveyor belts are a production line's finest manifestation of automation. Montech AG's leads the market with basic modular components and for the demanding industry of industrial processing. Their product range starts from conveyor belts, transport systems and the Quick-Set profile system.
Montech's product portfolio is especially catered to meet dynamic customers, and high-end processing lines. In the market of industrial processing, the company's benchmark in customer-specific solutions is an important marketable aspect.
The economic impact of the automation of production process
We also want to talk to you about the economic impact of the automation of production processes. In effect, it is planning that can greatly increase any company's performance and the management of its resources. We hope it will help you to understand how automating production processes can help you.
1. Operational response capacity
Automating production processes means knowing first hand all the possible information about the production process or set of production and storage chains. This information can be very useful for us to make the best possible answers.
So much so that automating production processes allows us to establish a correct organization of all the steps involved. With this, we can improve our entire joint strategy and improve our economic performance.
2. Automation of production processes to optimize time
Along with the above, automating production processes means that we can save time thanks to the organization we manage. This time can be spent on improving other processes. At the same time, it is also useful to reduce the times of any of the operations. This is a crucial factor for our own company and all third parties with whom it relates. Naturally, saving time is saving money.
3. Improving quality
The adjustment involved in automating production processes also has a positive impact on product quality. For example, this means that we will be able to perfectly adjust crucial parameters for production, such as temperatures, packaging, balance, movement, and in general, all the product keys that allow optimizing and improving the production of any good.
All these parameters can be optimized and controlled for a perfect result regardless of which one it is. By doing this, we will save costs by minimizing defective production.
4. Reducing costs
Automating production processes helps reduce costs. As a sum of all the points, the automation of production processes saves us costs and time. Simultaneously, it provides an improvement in the production process and greater ease in preparing answers.
6. Improving team coordination
When it comes to improving team coordination, we are not just referring to human teams. We also refer to automated equipment chains. Productive and storage work is significantly improved by having more information and simplifying the process. That translates into the higher performance from each production unit.
This also implies an economic impact from the automation of processes.
Conclusion
At the same time, automating production processes allows, as we have said, simplify all tasks. This saves costs and time for training new staff. Likewise, it can also contribute to better stock control. This includes not only our stock but also the flow of exits and entries from the warehouse and in the chain that makes the product reach the customer.
Concerning this, it also allows us to offer added advantages for said client. For example, control the order status; adjust deadlines to meet your demand or facilities to have a specific volume. At the same time, it must be said that the automation of processes contributes to streamlining all the procedures involved in the management of productive space.
These benefits are just a sample of a way of producing that has completely revolutionized understanding consumption and the development of a business.
---
Interesting related article: "What is Automation?"