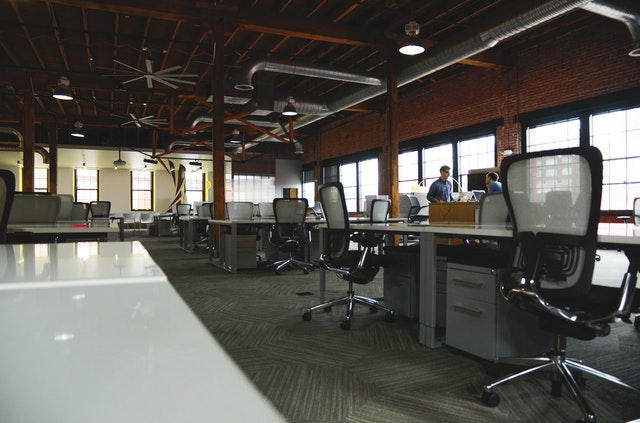 All metropolitan cities of India transform the working style & patterns of professionals, entrepreneurs, and even freelancers. Coworking space in Noida, Gurgaon, Delhi, Bangalore, and other cities brings a unique concept of shared office space where different individuals can work together, learn, and grow their career avenues. 
Coworking space in Noida and other major cities brings many key advantages, such as flexibility, freedom to choose the place, interaction with experienced professionals in the industry, accessibility, flexible hours, and exciting amenities. From startup owners to companies, they find coworking spaces a more cost-effective solution to alleviate working patterns and enhance employee productivity. 
With the growing demand for coworking space, companies keep inventing new interiors to improve working experiences among individuals. Let's dig down on a few unique styling coworking space ideas.
Open Air Setup
Open-air settings are considered to be the epitome of modern working environments. People enjoy sitting in one corner in their comfortable chair & table setup with the breeze of fresh air. Most working professionals want to feel relaxed while working, and these open-air setups derive immense positivity. It can also broaden their mind with more creative ideas and productive approaches. 
Pods Setups
Pods bring a more consolidated form of bench and seating arrangement with more comfort & limited space. These coworking spaces limit the number of working people to an average of three to six individuals. It derives a better sense of closeness and quality teamwork with more interactions. Pods can be different, like programming pods for software, music-related crowds, and design pods for artistic professionals. It opens the door to more relaxed work schedules even after limited space. 
Different Workspace Zones
Coworking facilities are further classified into different zones that help to manage the individual's working preferences. Some popular workspace zones are a blue zone for quiet environments, a purple zone for individual setups like freelancers, and a green zone for open-air bench setups. Another advantage lies towards space owners as they can manage operations & track setting in a better way. 
Private Spaces 
Under different coworking spaces, private collaborative spaces are more standardized for teams. These space setups can provide more privacy and give a better chance to converse with the same working individuals. Small businesses, study groups, and startup companies are the ones who mostly prefer these setups to have a limited work area. Coworking space companies offer these private settings with only advance booking, so you have to speed up the process as early as possible. 
Individual Workspaces 
Freelancing work may look easier, but it requires phone calls, follow-ups, webinars, one-on-one meetings, and other hustle & bustle. An individual workspace gets them a better flexible environment from home chaos. However, it is less profitable on the coworking space owner's end as people will not consistently book these spaces. 
Why Designing Coworking Space Matters?
Definitely, the ambience where individuals work together provides a positive impact on their creativity and productivity. These coworking spaces in Noida, Gurgaon, Delhi, Bangalore, Mumbai, and Pune keep on reinventing different styles & designs to enhance the outlook. For instance, attractive wall designs, this artwork can leave a good impression on working people. 
In earlier days, companies took the concept of coworking spaces from San Francisco. Now, these coworking spaces expand to cover more industries & locations from metro cities or tech companies. Coworking spaces are transformed to design more secure, convenient spaces that can lessen the workload and hectic schedule with lots of perks like walking lawn, lifts, security, recreation rooms, etc. It provides an option for a healthy break and free time to chat & relax your mind.
Even with jobs, people crave the freedom of choice to work in their way. They don't want to get limited under the traditional setup and suffocate in cubicles. Different styles, like high-end coworking spaces, cover the cafeteria, meeting & conference room, and luxury & convenient settings with flexible work settings. Coworking spaces make it easier for corporate employees to experience luxurious facilities like a gym and indoor games. It can add up to their monotonous &  boring work-life schedules with extraordinary experiences & peer interactions. 
myHQ Can Help You With a Well Designed Coworking Space!
myHQ was launched in 2017 with a vision to revolutionize workspaces and bring comfortable setups. We spend adequate time researching the quality preferences and demands of end users. Our team holds the knowledge of transformation done in commercial real estate. The company wants to change the way commercial real estate works and derives more freedom in work and flexibility to continue working from anywhere as you want. 
We are passionate about inventing coworking spaces in Noida, Delhi, and other top cities. With 500+ workspaces for top companies, myHQ brings opportunities to interact with professionals through a community having 50000 members. You can join hands with myHQ to shape a better convenient workspace. 
---
Interesting Related Articles: "Why work in a coworking space as a digital nomad?"