The biggest misconception in the loyalty world is – Brands can earn loyalty through cash back, discounts, and '50% off' type mega sales. But customers who come back for cashback switch to another brand giving better discounts. Transactional loyalty has lost its value. True customer loyalty can not be bought; it can only be earned.
Cashbacks are valuable for customers but not more than experience. Customer behavior is changing, and their expectations demand brands to think creatively. 89% of companies prioritized customer experience in 2022 because 66% of customers want brands to understand and address their needs.
Brands that trust data analytics are finding success regardless of turbulent market situations. Data analytics reveal critical insights that shape loyalty programs to innovate in the right direction.
Brands are going beyond the traditional loyalty programs to entice customers 
Sephora, American Airlines, and Starbucks have been leaders in loyalty programs. Loyalty programs account for at least 50% of these brands' revenue. Have you ever wondered how they turned a loyalty program into a revenue-generating asset?
The answer lies in a holistic approach toward loyalty programs. Focusing only on transactional benefits devalues the true potential of a loyalty program. A holistic approach brings data, technology & strategy to work together and equip marketers with the power to tap multi-dimensional loyalty. The following brands have put the idea of "transactional loyalty" to rest and hopped on to retain customers with an emotional, empathetic, and personal connection.
1. The Body Shop – Driving loyalty program with empathy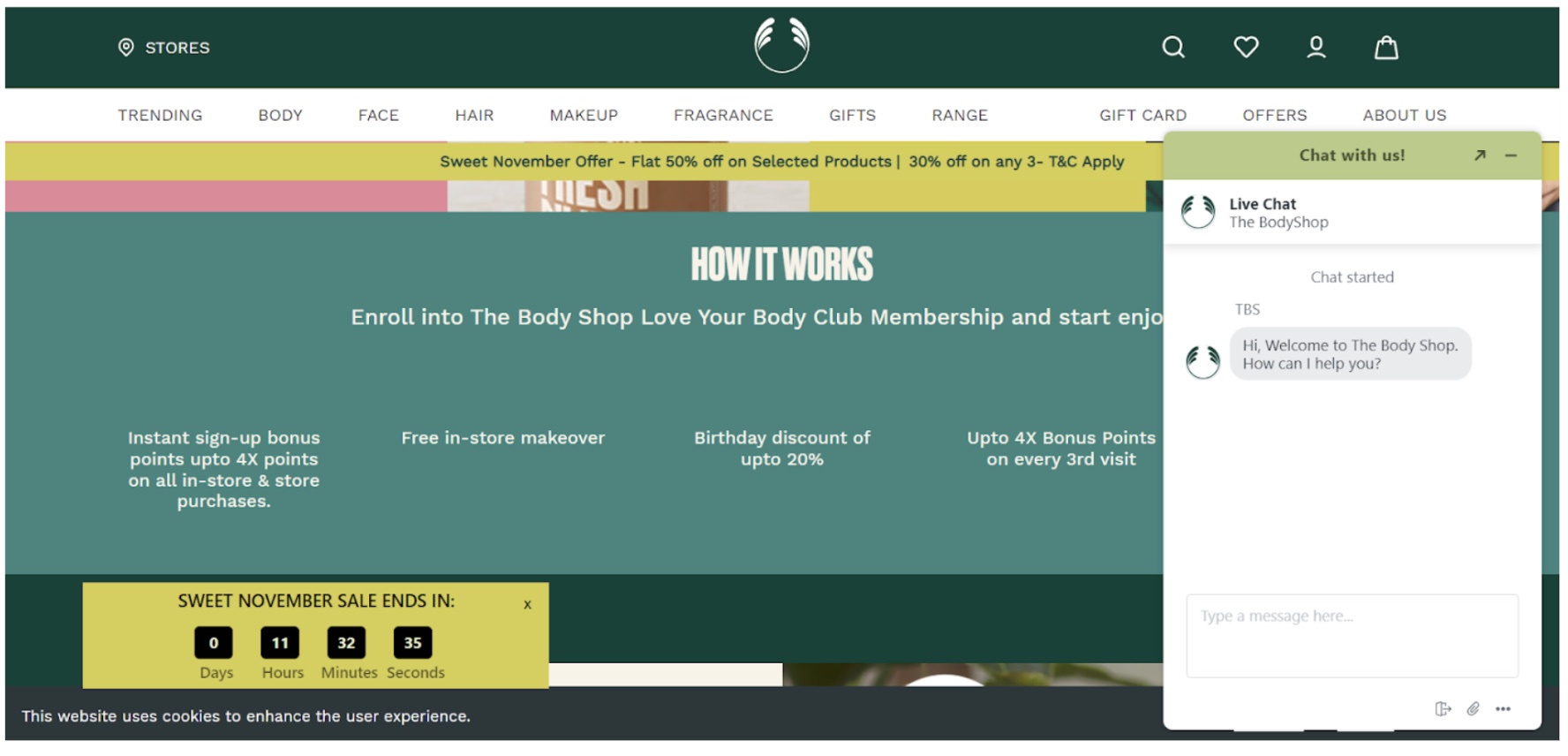 The brand is known for its value-driven vision of banning cosmetic tests on animals. The Body Shop allows loyalty program members to donate rewards to associated charities. 74% of Gen Z shoppers willingly pay more for brands prioritizing environment-friendly practices or social causes.
This reflects the shift in customer behavior, giving direction for marketers to leverage social advocacy. In addition, the Body Shop allows customers to join the loyalty program free of cost and is available online and offline. Here are more features of the loyalty program that make it ahead of its competitors: 
Customers can win rewards of 200 points for reusing the can by refilling cans from any store of the Body Shop. 

Loyalty program members get 4X points on every 3rd visit to the store. 

Reward vouchers can be donated to multiple charities associated with the brand.



2. Shell – Being part of customers' daily life

Shell's fuel rewards program goes beyond its industry to enable customers to live their lives better. For example, understanding how big a role grocery expenses play for its drivers, Shell offers rewards for purchasing daily essentials through several stores spread in the United States. 
With the Shell Fuel Rewards Card, customers can save $.30 per gallon (up to 20 gallons) on their first five Shell fuel purchases. 

Customers also receive 10% Shell rebates per year on their first $1,200 Shell non-fuel purchases.



66% of consumers belong to a loyalty program that rewards them with fuel savings. Shell targets customers' pain points to deliver significant and impactful rewards. 
3. DSW – Personalizing experience to rejuvenate lost customers
Data analytics is the backbone of modern loyalty programs. DSW has proven it with a smart move to bring back lost loyalty program members. Since loyalty programs produce zero & first-party data, it becomes easier to understand customer behavior.
DSW planned an email marketing campaign for inactive members of the program. Through data analytics, segmentation and personalization became the hero of the campaign. They sent personalized emails with: 
A snapshot of their history of earning and redeeming rewards. 

Discounts and offers they are already eligible for without doing anything. 

Tell customers the points required to get $10 off in the next deal. 
22% of members are delighted when brands personalize their loyalty program. DSW tapped personalization to rejuvenate customers who had lost interest in the loyalty program. 
4. The North Face – Experiential rewards with flexibility & freedom

The North Face XPLR pass program rewards members in unique ways. For example, members who bring their reusable bags to The North Face stores get 10 loyalty points. Awarded as one of the best loyalty programs in America by Statista for 2022, here are some more features: 
Only loyalty program members can test their gear before buying it; they can even return it after the test without any charges. 

Members get early access to limited edition products. 

Members can earn points while touring National monuments or National parks.  
Adding fun to the loyalty program raises excitement and attracts more customers. 53% of customers choose loyalty programs with game mechanics or interesting ways to earn loyalty points. 
Key Takeaways: 
Focus on capturing and analyzing zero & first-party data. 

Delivering rewards that are meaningful and relevant to customers.  

Personalizing the experience to surpass the value of effort.  

Adding a social cause to inspire emotional loyalty. 

Partnering with brands to stay engaged with customers' lifestyles. 
With soaring competition, brands have no choice but to innovate and differentiate their loyalty program. However, customer behavior keeps changing, so adjusting your loyalty program to match customer expectations is the right strategy. 
The world-class loyalty programs have 3 core elements: data analytics, technology platform & strategic consultation. When these elements work in sync, marketers are equipped with actionable insights, powerful technology & predictive analytics,to stay ahead of the competition and customer expectations. 
---
You may be interested in: 7 Key Benefits of Customer Loyalty Programs