Even though the year has only just begun, it seems as if the majority of our headlines are filled with stories of tragedies and scandals. So, here are 3 inspirational stories with happy endings to get your February started off in the right way.
Kelly Thomas
Kelly Thomas lost the use of her legs in 2014, following a major car accident. She was told she would never walk again. However, fast forward to 2018 and with help from a spinal cord implant that she's nicknamed "Junior," Thomas is now able to walk on her own.
When Thomas first lost the use of her legs, her surgeon told her that there was little to no chance of her walking ('I won't say zero, but maybe one, maybe two percent,'). However, she was determined to prove them wrong. It was following this that Thomas decided to put her name down to have the opportunity to participate in some future research at the University of Louisville, and it was in November 2016 that she received the call that was about to change her life. She found herself at a rather challenging crossroads.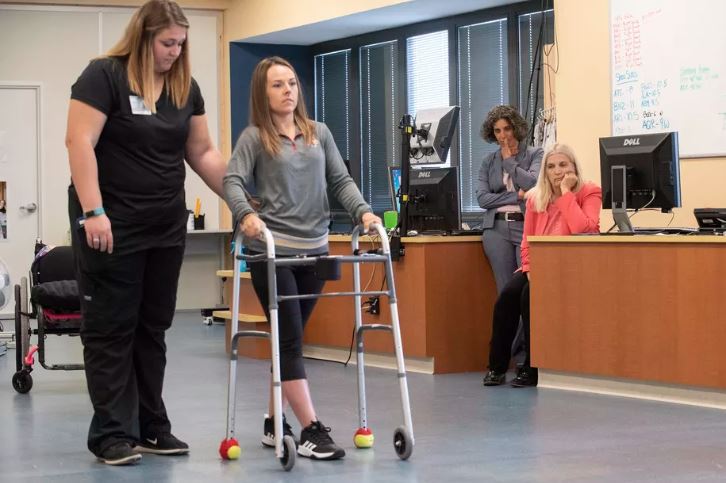 Surgically implanting Junior
She'd already been doing extensive physical therapy and was able to stand up by this point, but dreamt of life beyond this. The clinical trial involved a catch: she'd have to undergo surgery to have "Junior" implanted, which obviously came with some risks. "I didn't want to lose anything that I'd worked so hard for," she says. "I had regained so much, and the surgery scared me."'
However, after much consideration, Kelly Thomas took the leap and had Junior surgically implanted into her spine. Junior is the RestoreAdvanced SureScan MRI Neurostimulator made by Medtronic, which is FDA-approved for pain management.
Thomas controls "Junior" by a remote control that communicates through her skin to a hub in her abdomen. "I have to have a remote to turn myself on and off, and when it's off I'm completely paralyzed," she says. "Whenever it's on I can kick my legs out, I can walk, I can move my toes. I can do pretty much anything I need to do." Whilst the procedure so far has not worked for everyone, the research study provides a glimmer of hope and brings us one step closer to treating paralysis on a global scale.
Katie Stubblefield
Face transplants sound like something out of a sci-fi movie, but for Katie Stubblefield, alongside many others, it provides a new chance at life. Katie had suffered life-threatening, severely traumatic injuries from a gunshot wound. However, when paramedics arrived a few minutes later, one called out: "She's alive. We got a pulse."
Face transplant
While the single bullet pierced through her mouth and nasal cavity, exiting her skull between her eyebrows, it miraculously only grazed her brain tissue. And so, at 21 years of age, Katie was the youngest person to receive a face transplant in the United States. Her transplant, the clinic's third and the 40th known in the world, was one of the most extensive, making her a lifelong subject in the study of this still experimental surgery.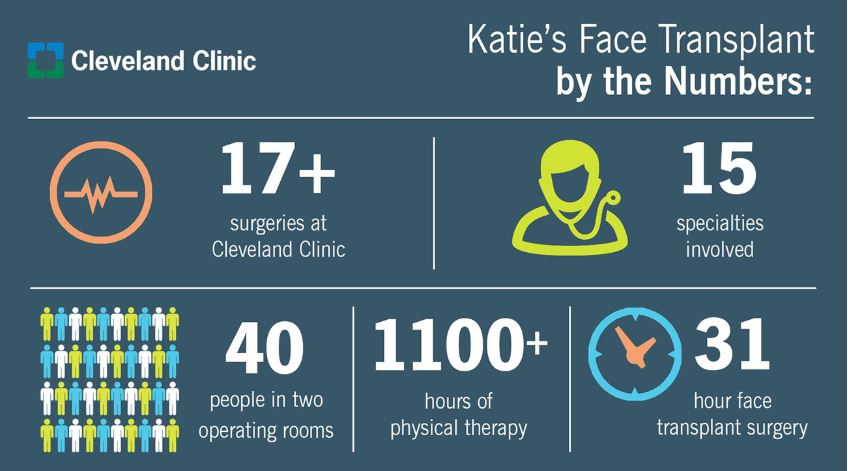 It took a team of 11 Cleveland Clinic surgeons and multiple specialists to perform the transplant and the extensive surgery, which included 'transplantation of the scalp, the forehead, upper and lower eyelids, eye sockets, nose, upper cheeks, upper jaw and half of the lower jaw, upper teeth, lower teeth, partial facial nerves, facial muscles, and skin – with 100 percent of her facial tissue effectively replaced' giving Katie a second chance at life.
With her second chance, she endeavors to work in a profession where she's able to give back to society, with a particular interest in teaching.
Tilly Lockey
Imagine what would happen if you suddenly couldn't use your hands. That was the reality for Tilly Lockey who lost both hands as a baby after developing meningitis. Much like the other inspiring stories mentioned above, there was a silver lining in her future, in the shape of bionic hands.
Bionic hands
She was granted the bionic hands a decade later by Open Bionics, a Bristol-based robotics laboratory. Seeing the success of this, investor and philanthropist Tej Kohli is funding the purchase of ten bionic arms for children with limb deficiencies in the UK'.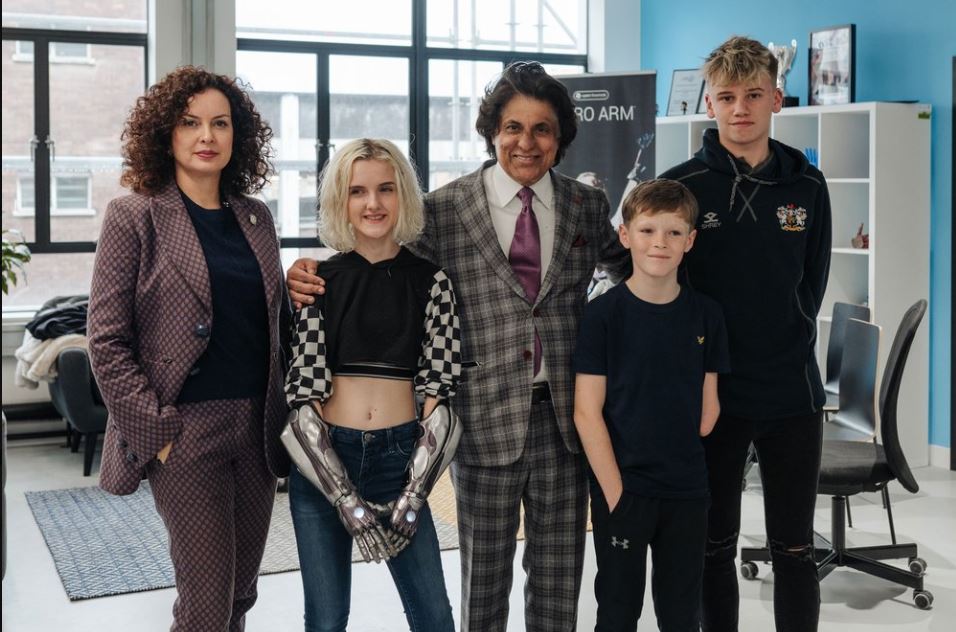 Modelled on Disney characters, the hands took only a day to make and cost about £5,000, contrasting hugely with the £60,000, which is currently what comparable prosthetics cost. Furthermore, one of the best things about the bionic hands is that, unlike traditional prosthetics, Tilly's bionic hands were built to every part of her body, creating bespoke prosthetics that are custom-moulded to her.
Hope there will  be more inspiring health care stories
The world is a difficult place sometimes. Acts of terrorism and natural disasters seem to be splashed across the media, it's nice to take a step back and recognise those whose lives have been changed for the better. With the constant evolution of technology, especially in the healthcare sector, we expect and hope to hear of many more inspiring stories like this over the coming years.
___________________________________________________
Interesting related article: "What is Health Care?"