Instagram DM online has many other goals besides sending messages to your friends and acquaintances on Instagram. Especially when we talk about Instagram profiles for companies and brands. Let's consider all of them!
Instagram Direct is a full-fledged messenger for the exchange of information between users of the system. It allows you to easily send and receive private text, photo, and video messages, create dialogues between several users at the same time.
Instagram DM and regular interaction are necessary for maintaining steady follower growth on your account. However, if you want to increase your following instantly, there are websites like FluidBuzz.com or BuyBetterSocial.com, where you can find IG services starting from $2 per 100 followers.
Although direct is an option that has been implemented for a long time, many participants of the social network do not know how to write to Instagram Direct, and how to correctly use the messenger to promote their own business. In this article, we will present a full guide on using Instagram DM online.
How to write on Instagram Direct?
To start using the messenger, you need to perform the following actions:
Open the application from your phone or tablet (this option is not implemented in the web version of Insta).
Log in to your account (if necessary, sign up).
In the upper right corner of the news feed is an icon in the form of a paper airplane. Click on this icon and get to the window of personal messages.
Select the recipient from the list of your followers. If the respondent is not your follower, then in the search box you should type his nickname or profile name.
You need to write a message in the field located at the bottom of the window.
To attach an instant photo, click on the icon with the image of the camera. The system will suggest which camera to take the picture from. Select the desired one and take a photo or shoot a short video.
To attach content from your phone, tap the gallery icon.
After all the operations feel free to click "Send". The user to whom the message is sent will receive a notification about the letter to Direct.
Ways to send a message to multiple users
Do many users ask how to write and send a message to multiple users at once? One of the main differences between Instagram Direct and messengers in other social programs is the ability to group chat without creating a separate chat.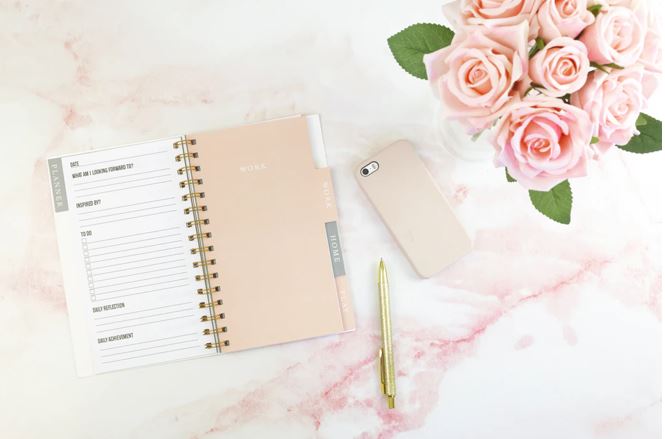 There are several ways to send messages to multiple users:
Classic way with the transition to Direct from the news feed. The algorithm of actions is described in detail above with the only difference that you need to choose not one, but several recipients (but not more than 15 people).
When publishing the post. After editing a photo or video (filters, effects), you need to click on the icon with "airplane", indicating Direct. After that, you should add a description, tick the recipients (no more than 15 people) and "send" the letter to the addressees.
Instagram Direct allows you to share someone else's post with several users. To do this is very simple: click on the "airplane" directly below the post, select the recipients, and click "send".
These algorithms are the same for all platforms. Whether you own an iPhone, an Android device, or a Windows Phone smartphone, you can use our recommendations to work with Instagram Direct.
How to use Instagram DM online from PC?
In the classic web version of Instagram direct Is not provided. That is why PC owners can install a specially designed application Instagram for Windows 10 or use the functionality of specialized services. Most resources, providing the ability to send messages to Direct, work in the field of account promotion, and this feature is implemented in them very seriously.
Today, there are a large number of such services that make it possible to use direct not only from a computer but also to carry out an automatic mailing, use direct chat, auto answers, and even write sales scripts.
Above all, these features will help to increase the number of orders, as well as to expand the base of regular customers of your brand.
For bloggers, these features are also necessary, as thanks to them, the audience becomes more loyal, friendly, and grateful for the attention.
All of such services work on a similar principle and provide the ability to install the distribution according to two criteria:
to each new follower: each new follower after following receives a welcome message with thanks for following.
all followers: all followers receive messages containing useful information about promotions, news, events.
Fortunately for ordinary users but unfortunately for us, the administration of Instagram in every possible way tries to protect users from spammers, filling up "message box" respectable citizens advertising and all kinds of proposals. To protect the participants of the social program, the administration of Insta has set strict limits on the number of messages sent from direct.
no more than 50 followers per day;
no more than 50 per day to people who are not your followers;
no more than 10 per hour;
no more than 1 letter in 30 seconds.
Those who exceed the limits should be punished in the form of temporarily blocking the account. If you receive complaints about spam, you can easily lose your account, getting a lifetime ban.
However, using proven and reliable services, you will be able to protect yourself from possible risks of blocking, because the service can be configured based on the above limits of sending messages.
As a conclusion
We have discussed in detail how to write in Direct, learned about the services for sending messages, as well as their functions.
Based on this data we can say that Instagram DM online is not only a convenient messenger but also a great tool for competent and effective promotion of Instagram account in the social program.
---
Interesting Related Article: "6 Easy Ways to Improve Engagement on Instagram"