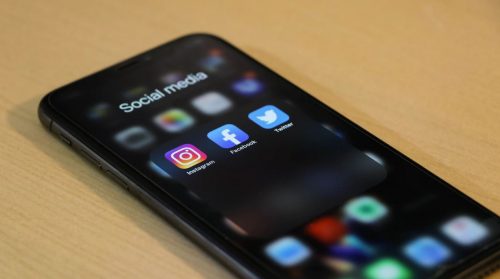 Social media platforms are important for your digital business these days but which social media platform is more convenient for you? Which can help you in gaining an authentic audience. Is it Facebook? Where can you promote your business by ads? Or Instagram? It's now the time when you have to start using social media for your business and get ready with a plan. But first, you have to figure out the perfect platform where you can attract an audience as your Instagram Followers, organic reach, or buy Instagram likes? Before getting deeper and planning your social media strategy for your business you need to know which social media app is the best for brand promotion in 2021? Today, in this blog – we will learn about which app can be the best for your brand promotion in the digital world.
Here are some points which can help you in deciding :
The effect of marketing through social media 
When we talk about the effectiveness and how social media can help one get more audience you need to know that these days, everybody is on social media and it is very easy to target an audience. If one compares traditional marketing to social media marketing – it is more cost-effective. You do not have to pay much for your ads and you will get the authentic reach as well. With the help of social media – you can create your brand authority and loyalty. Now, when you know how much social media is important, you need to know the platform where you can use your promotion.
Marketing on Instagram
We know that Instagram has been a part of Facebook since 2012 when it had only thirty million users. But soon, this platform will beat Facebook because, in 2021, Instagram will have more than 1 billion users worldwide. But there are few things that you need to remember about marketing on Facebook because this will help you in Instagram followers and how you get more Instagram followers.
Use of Algorithm – This is not an era when you will be able to see the post which was published first. Now Instagram uses its algorithm. Why algorithm? Because Instagram wants to give their user a friendly experience which is why they first show the post in which the user is completely interested. It depends on which post the user is saving, commenting on, giving the heart reaction.
Getting likes and increasing your followers are the two main aspects of every digital business but how can the algorithm help you in that? The user will see the post of the account they regularly interact with. Like, some food blogger you follow and whenever they post something it's on your feed because you like it! If someone follows fewer accounts they can easily see the content of each account and as per the usage of one user – like how much time they spend on Instagram or visit the app – Instagram will show them the most relevant content as per their usage.
Insights of Instagram – The analytical tool for your business. These tools help one in improving their marketing techniques. The insight will show you the number of accounts that have shared, saved, liked, or commented on your post. You can follow your audience activity. Instagram shows you gender, area, and age which will help you in evaluating your next marketing strategy. This will help you increase followers on Instagram or get likes on Instagram easily.
Content like reels, posts, stories and hashtags – Hashtags are important because it helps you in gaining visibility. The more you are visible to your audience – the more you will have chances to get likes and Instagram followers. Post the right content every time to get on 'based on posts you liked' which will help you in gaining followers. Where reels and story features can help you in brand promotion.
With the help of the right features and the right technique and strategy – you will be able to get an authentic audience on Instagram which will be your followers and if you can beat the algorithm you can get likes on Instagram easily.
Facebook Marketing
The platform where people connect. Facebook is the largest site and Facebook ads are currently one of the best marketing strategies. Though Instagram is still growing Facebook is the place that can be beneficial for your marketing strategy. Here is why :
Use of Algorithm – Facebook shows the content to your friends/family because that's what priority is. It is a platform for all ideas and prioritises authentic news. The user can control their profile and it is improving every day.
But the Facebook algorithm is based on like, comment, share. The more engagement on your post – the better reach you will have. Paid campaigns will help you in increasing likes and these campaigns target the audience which may prefer your brand.
Live, ads, marketplace – The option for the marketers at a very low cost. This feature will help you in targeting the users with their gender, age, location. You will pay for your every click which is very feasible and the best thing that you can run multiple ads!
What is better? Instagram or Facebook?
The users on Instagram are usually Gen z like the teenagers and it's easy to be a voice through Instagram because of its user base. Whereas, you will get mostly 25-34 years old active users on Facebook. It completely depends on your brand and which platform you want to use but the best thing will be to use both platforms for your marketing. The two platforms are irreplaceable and with the correct marketing strategy, you can get likes on Instagram and Instagram followers very easily.
Conclusion
The two platforms can be your weapons if you use them correctly. You can promote and make your brand famous with the help of social media. Use the algorithms of both platforms correctly and keep the points in mind for your next strategy. This will help you in getting customers and increasing Instagram followers and get likes on your Instagram easily because these are the two main keys for your business. Follow this and you can conquer the digital world with your brand.
---
Interesting Related Article: "7 Effective Ways to Take Your Social Media Marketing to the Next Level"