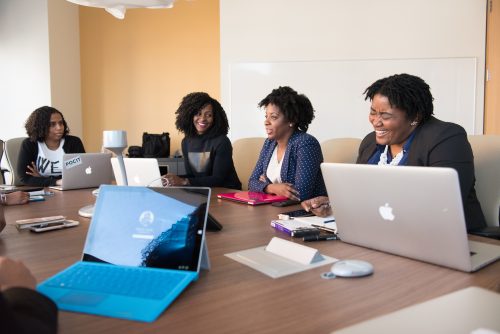 Let's say you can choose between a line of credit and an installment loan. What will you choose? Well, right now, you could be worried, but I promise you that before the end of this post, you would have known the difference between the two.
In most instances in life, everybody will have a need that requires to borrow money from cash app, and the worst-case scenario comes when you have no savings. However, suppose you get an emergency that requires a tremendous amount of cash. And remember that a short-term loan will not be a good option.
Well, we shall see the differences between lines of credit and installment loans so that you will be sure of what you settle on. But first, let's get the definitions.
What is a Line Of Credit?
In most cases, you will get a line of credit from your banking institution. With a line of credit, you don't get lots of money all at once. Instead, the lender allows you to take a little at a time.
You will continue to use a line of credit as long as you do not exceed your borrowing limit. The lender will charge you interest every time you borrow cash.
For instance, if your line of credit limit is $5000 and you have borrowed $4000, your available balance is $1000, and you can use it whenever you want. In addition, it's not a must that you borrow up to the limit amount of your credit.
What is an Installment Loan?
Installment loans instant approval lenders will fund you the cash in a lump sum and then start repaying in small amounts for an extended period. The marvelous thing about installment loans is that you do not get much pressure when repaying the loans.
Installment loans have fixed interest rates throughout the loan term. However, some lenders adjust the rates according to the current loan interests. Therefore, you stand to gain if the lender reduces the rates, but you pay more if the rates increase.
Now,
What are the Differences between Line of Credit and Installment Loans?
The Repayment Terms
Once you take a line of credit from your bank, the lender gets their money any time you deposit or receive some funds in your account. Since you receive the money as an overdraft, the lender takes it whenever cash.
On the other hand, you repay an installment loan in small amounts over an extended period. Therefore, you can comfortably repay the loan as you focus on other projects.
Difference in Purposes
Installment loans can come in mortgages, auto loans, or personal loans. As for mortgages and auto loans, you can only use the loan to buy a home or a car, respectively. It's only with personal loans that you can purchase anything you want. However, to get a personal loan, you must have a good credit score to access the best rates.
On the other hand, you can use a line of credit for any purpose you wish to. For instance, you can use it to purchase groceries and other home appliances.
The difference in Loan Amounts
An installment loan entails lots of money that you can use to make more significant purchases. For instance, you will need thousands of dollars to buy a home, car, or other considerable projects if you take a personal installment loan.
However, Lines of credit consist of small loan amounts that you can only use to make small purchases. But there are some other types of lines of credit like Home equity lines of credit that consist of substantial loan amounts.
Interests Rates
The lenders charge the interest for installment loans on your whole loan amount when applying for the loan. Therefore, they divide the entire loan amount in equal installments that you will pay, including the interest.
On the other hand, with lines of credit, the lender charges the interest of the money you borrow at the moment. So every new line of credit you apply has its claim.
In addition, lines of credit have higher interest rates than installment loans. This is because of the cumulative interests on each loan you take.
How You Receive the Money
Once you apply for an installment loan, you receive your money all at once. Therefore, you can use the money for large purchases.
On the other hand, you get a line of credit in small amounts until you reach your accessible limit. The good thing about lines of credit is that once you repay the loan, you can still access the amount you have repaid as a new loan.
The Bottom Line
Now that you've seen the difference in lines of credit and installment loans, you can now go ahead and take the one you need. For instance, you can apply for an installment loan in Vivapayday loans, where you will access loans instantly.
---
Interesting Related Article: "Get Loans With Guaranteed Approval"