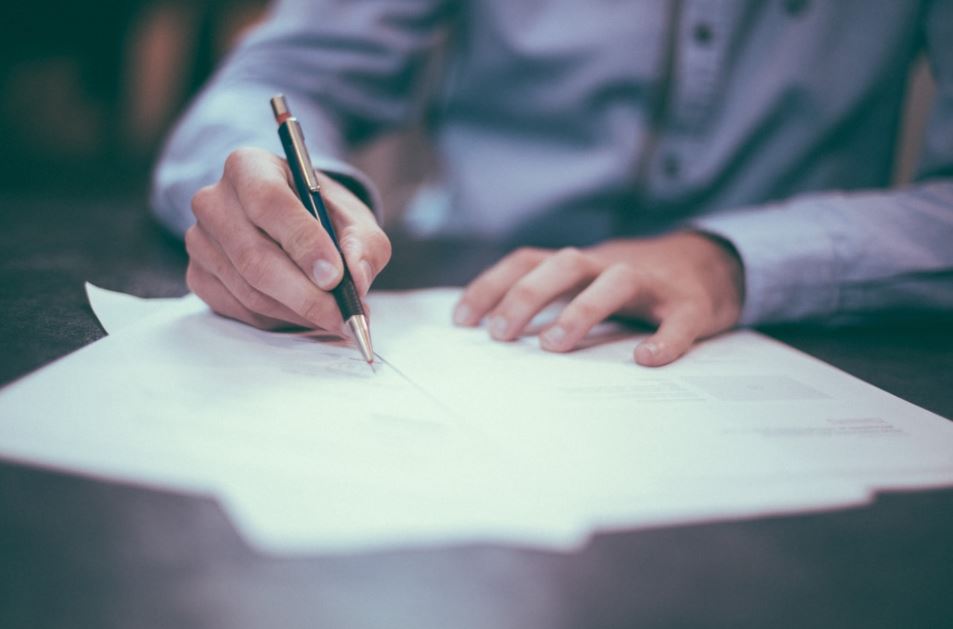 Because insurance has become the need of the hour in many households today, people should take time to get acquainted with the various insurance-related terms they hear in Canada.
If you're thinking about renting an apartment, you should familiarize yourself with the basics of tenant insurance in Toronto.
If you're new to insurance, you may be struggling to understand some of the common standard and commercial insurance terms that many agents use. If you want to know what these terms are and what they mean, you have to stick with us until the end.
However, let us give you a hint here. If you still do not understand what we are talking about, follow us as we read.
1.   Deductible
Generally, insurance providers talk about deductibles a lot when they refer to insurance policies and more. As such, you are most likely to be confused regarding the same.
But do not worry. A deductible is simply what one pays after they have filed an insurance claim. If you receive your insurance cover, this is generally regarded as a small section of the total estimate. But you need to know that if whatever happened was because of you, you may need to pay a specific deductible for the same. This may also be applicable for those conditions where the situation was out of control for anyone else, too.
Apart from this, if it is found that you are responsible for any accident, the deductible and the future premium estimate are likely to spike up. So, it would help if you were careful with the same.
2.   Beneficiary
The beneficiary is the person who will receive all the benefits from the insurance policy that we are referring to.
The person who has claimed the insurance policy is likely to receive this and be called a beneficiary. So, it applies to you in any insurance coverage you tend to receive from any insurance firm.
Your spouse, children, and other people from your family could also be regarded as beneficiaries. So, if you hear this word next time, you know what it means. Do not get confused at all.
3.   Policyholder
The person is responsible for the insurance policy, and the one who claims it is known as the policyholder. The entire procedure is based on the policyholder's needs, future expectations, and preferences to provide the utmost convenience in the market. As such, the role of the policyholder is always crucial in this type of scenario.
You must also remember that the policyholder could be anyone from the family if the policy you receive is a family floater. However, if it is just yours to keep, you might be the only policyholder here. So, be careful.
4.   Declarations Page
Generally, people refer to a declaration page as a summary or a description that contains essential information of the policyholder.
This is crucial to complete the formalities of the insurance policy in need. However, this is not limited to the policyholder.
Often, you will notice that a declarations' page contains information like personal details, limits, premiums, and even covers. Phone number, policy number, and deductibles may also be significant for this purpose. But make sure that whatever information you fill up for this purpose is legitimate.
Do not make any mistakes, as that could hamper your insurance policy drastically. If you face any inconvenience or have queries to resolve, speak to your insurance provider directly.
5.   Insurance Agent
As the policyholder, the insurance agent is also quite important here. His role is significant as he is responsible for helping you manage your insurance policy. They directly deal with the single insured people and allow them to make comparisons of different approaches and select the best for themselves.
Insurance agents should do their job correctly by helping you make the right decision and help secure your financial future without any hindrance. But in many cases, insurance agents might not be able to help you if you lie regarding your policy.
As such, they only have the option to terminate it. So, make sure you do not do that at all.
6.   Insurance Adjuster
Whatever circumstances may be responsible for any incident regarding your problem, the claim adjuster is the one to deal with it. Yes, they are also known as insurance adjusters, so do not get confused amidst them.
They generally function as a detective and make sure to dive into the crux of the problem for you. Typically, they help interview witnesses, claimants and even inspect certain damages when in need.
These people may also be responsible for looking over the police records and other essential documents to help make the right decision for your insurance policy and make sure honesty wins.
7.   Premium
Premium is the amount that the policyholder is responsible for paying to receive the insurance cover on time. The premium is present for you to pay for any insurance policy that you opt for.
There are several packages for the premiums. However, your insurance provider will make sure that the best and most convenient one is chosen for you to provide minimum inconvenience. As such, they make sure that you can afford it without any trouble and financial crunch.
There are many factors that they will consider for this purpose. For starters, they will ask you about your age, lifestyle factors, and health. Apart from that, they may also ask about the car model and living conditions depending on the type of insurance you scout for.
During this time, you need to make sure you answer honestly. If the insurance provider catches you lying, the chances are that your insurance might get terminated forever. So, remember what we said.
8.   Claim
When a policyholder tries to obtain a policy cover or files for it, they make a claim. This term is significant in any insurance, and you need to get acquainted with it properly. So, do not forget.
Do You Feel More Knowledgeable About These Common Insurance Terms Canada?
These are some of the most critical yet standard insurance terms that you need to know. So, do not keep waiting. Practice them until you learn them by heart. They will come in handy for you whenever in need.
---
Interesting Related Article: "What is insurance? Definition and meaning"