Over the last couple of years, Australia's Housing market has changed significantly, because of COVID-19 and the global pandemic.
A range of factors, including lockdown, government incentives for first home buyers, increased preferences for low-density and regional housing and nascent monetary policy strategy, all had significant impacts on the housing market.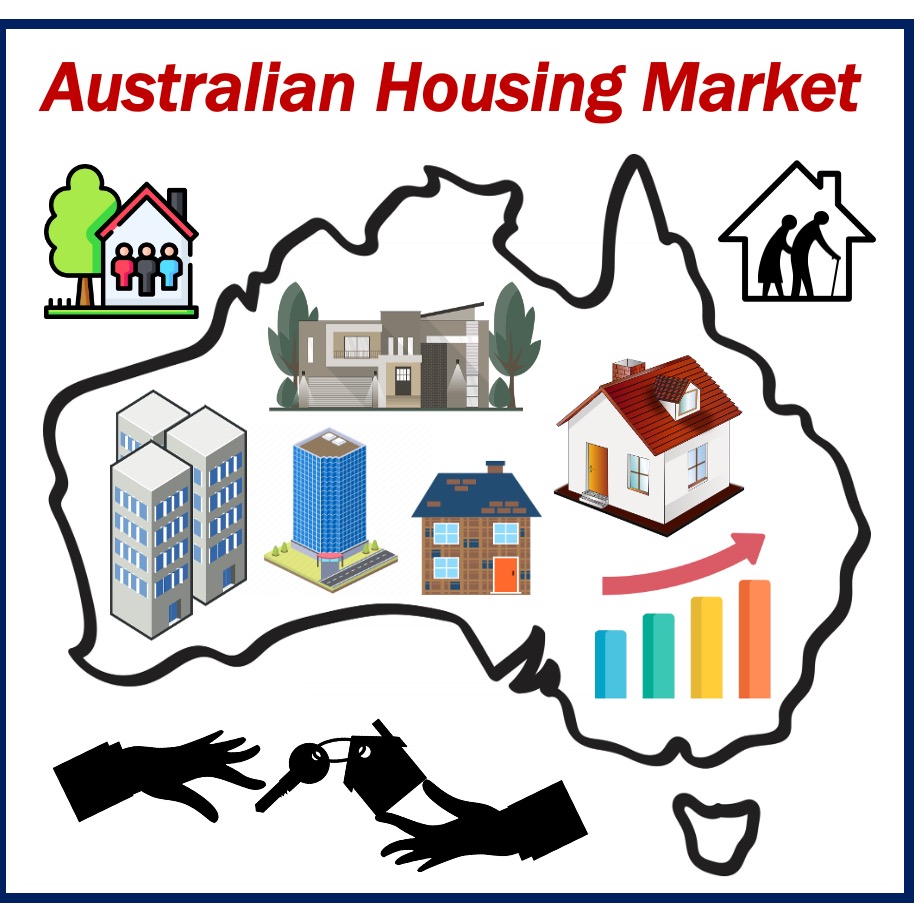 Thankfully, in recent times, the housing market has been buoyant, with the overall value of Australia's residential property market exceeding a whopping $9.9 trillion. All thanks to the quickest annual rate of growth ever recorded in 2021. Meanwhile, US property trends tell a slightly different story.
Whether or not this recovery will continue over the next 10-20 years remains uncertain. However, what is clear is how the current landscape looks right now.
Current state of the Australian Housing Market
Covid-19 had a major impact on Australia's Housing Market. Here are some of the main ways it affected it.
1. Home values rose by 25%
Although there was an initial dip when Covid-19 first hit, property prices rose by almost 25% across Australia, between the period of March 2020 and February 2022.
Currently sitting at levels that represent record highs, the total value of the wealth accrued to property owners because of this rise was a staggering $2 trillion!
Some of the reasons for this sharp increase were record low interest rates, increased personal savings, reduced household expenditure, the introduction of government grants and a significant reduction in the supply of housing.
2. Rents rose 11.8% to record highs
Rents rose to record levels in 2021, as a consequence of growth levels being at their highest rate since 2008.
Throughout Australia, from March 2020, the median price of advertised rents in the country rose by $30 to $470 per week.
There are several probable reasons for this increase. Firstly, investor activity had been sedentary between the period of 2017 and mid-2020. Which would have facilitated a reduction in overall rental supply.
Also, rental supply might have been curtailed by the increased usage of rental services like Airbnb, as property owners sought to tap into the more lucrative short-term rental accommodation market. Something which appears to be especially prevalent in coastal areas that received high levels of domestic tourism.
Additionally, rents may have increased as a result of investors needing to cover costs, after paying higher prices to purchase a new, long-term, rental investment property.
3. First homebuyer activity soared
During the pandemic, first homebuyer activity significantly rose thanks to interest rates that were at record lows, the introduction of new government incentives, and the prevalence of more affordable housing that had sprung from the initial downturn when Covid-19 first hit.
According to the ABS, the number of new loans from lenders like Homestar Finance to first home buyers increased from June 2020. As they were able to utilise the First Home Loan Deposit Scheme (learn more here), the HomeBuilder scheme, and a range of other state-based grants and concessions on stamp duty to their advantage.
4. Record highs in the premium of house prices over units
Presently, the gap between the value of houses and units sits at record levels. Across Australia, the median house value hovers about 29.8% higher than that of the median value of a unit. This has increased from only 8.5% back in March 2020.
This has resulted from the impacts of the pandemic, as well as a potential mindset shift from the buyer pool towards buying detached properties. Something which has been incentivised by government policies like the HomeBuilder grant.
5. Levels of housing debt exceeded record highs.
The soaring increases in the value of house and rent values over the course of the last couple of years, has been predominantly due to significant reductions in the official cash rate.
When the RBA set the official cash rate to just 0.1% in November 2020, this enabled borrowers to take advantage of lower debt costs by accessing more credit.
According to the RBA, total housing credit that was outstanding in January 2002 sat at more than $2 trillion. Additionally, the ratio between housing debt and household income stood at a record high of 140.5% in the third quarter of 2021.
This is a worrying trend as elevated levels of housing debt, especially when it has grown at a quicker rate than income, fosters an unnerving vulnerability within the national economy.
6. Increase in regional living
During the period of 2020 and 2021 there was a noticeable increase in the number of people migrating from a city to a regional area. Likewise, there was a reduction of people moving from regional areas into cities.
This has resulted in there being much higher housing demand in regional Australia, and untypically lower numbers of listings in both the sales and rental markets.
Across regional Australia, the value of housing has increased by almost 40% since March 2020, as opposed to the national average of 25%.
This is especially true in lifestyle regions such as the Gold Coast, Sunshine Coast, and the Illawarra, which have become very desirable places to live due to their coastal locations and proximity to their state capital cities. You can use a NSW Stamp duty calculator to find out how much you'll need to pay in total.
Where to from here?
So where does the Australian Housing Market go from here?
The upswing of the current housing market has resulted in a significant gain in property value for investors and homeowners. However, it has also created greater barriers to entry for non-homeowners wanting to buy their first property.
Since April 2021 there has been a general softening of the monthly gains in national home values, which could be indicative of what is to come.
With RBA cash rate increases expected on a more regular basis moving forward, as well as general constraints of affordability, overall consumer sentiment could well weaken.
This may ignite a slowing down of demand, which could mean that housing values will start to decline.
Although new work from home practices, and their lower property values, might ensure there is a continuing and steady demand for housing in regional Australia. Over the next few years, many experts believe the road to full recovery for the Australian housing market could take a very long time.
---
Interesting related article: