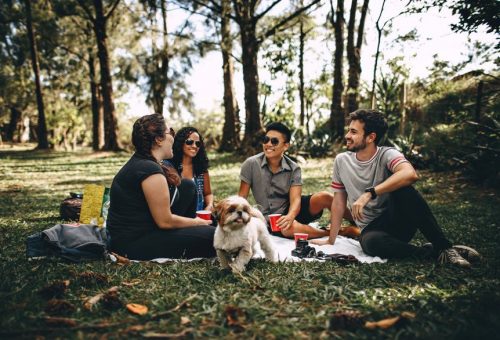 The United States offers one of the most competitive, all-encompassing college education experiences in the world, which is why millions of people from across the world aspire to join public and private universities across the country.
Students from across all seven continents, be it Africa, South, Central, and North Asia, Australia, or even Europe, apply year after year, with hundreds of thousands even securing a spot and attending.
With numbers from 2019 showing over a million international students enrolled in U.S. universities, we hit an all-time high that year, and expect numbers to continue rising.
This is surprising, to say the least, given the incredibly high costs of education for international students. With foreign graduates paying higher than U.S. citizens, the average cost of tuition and required fees paid at 4-year public colleges has been estimated to $26, 290. These tuition fees have only gone up in the last decade, with no signs of slowing down, putting many international students at a stark disadvantage.
And while numbers are still at record-breaking highs, the rate of increase has slowed down. In 2018, it was noted that enrollment had slowed down compared to the previous years, and despite high numbers, the rate was a clear reflection of the high-costs of attendance.
Why is the U.S. so popular for college?
The United States is home to over 4000 private and public colleges offering thousands of degrees at the undergraduate, graduate, and post-graduate levels. These degrees and programs happen to be some of the most rigorous in the world, with training that is incomparable to anywhere else. World-class faculty, campuses, and a cultural experience unlike any other make college such a once-in-a-lifetime experience that results in a qualification enabling you to secure the best professional positions anywhere in the world.
Despite the difficulty and competitive nature of attending college in the U.S., there are factors that make it undeniably one of the best options you'll have. From specialized libraries to easy travel, rich history, a global network, and incredibly diverse cohort, it's the complete educational experience you've been seeking out.
Why is college so expensive for international students in the U.S.?
While experts generally look into the reasons why college in the U.S. is so expensive, considering factors like faculty pay, lack of funding, an increase in the number of students, and much more. But most colleges have separate fee structures for in-state, out-of-state and international students, the final category of which tends to be the highest. Annually, international students contribute $30 billion to the economy.
Apart from tuition and fees, there are also exorbitantly high living costs, including rent, food, transport, airfare, and other costs; there is also the often disproportionate exchange rate that puts students from countries like Bangladesh, India, Pakistan, Nigeria, among others, at a disadvantage. The financial strain of keeping up with the fee hikes and exchange rates simultaneously can drain international students of their savings or put an unfair strain on their finances.
Countries like China account for a third of the money international students put into the country, followed by the remainder. This is a massive amount of money coming in for education, but it begs the question of why and how international students are expected to pay so much year after year, and whether there are alternatives to their spending.
What are some of the ways international students can finance their education?
International students largely depend on self-financing for their education in the United States. There are very few options for financial aid that are available, especially in the form of federal and private loans. Even companies such as Education Loan Finance (ELFI) who provide private loans to lenders require that the borrower and cosigner be citizens or permanent residents. While their services for undergraduate and graduate degree funding are available to local students, they are unable to offer the same to international students—so what then?
International students might be able to secure a loan from their home countries through local banks, organizations, and private funding. In the U.S., there are various scholarships dedicated specifically to international students, either by the department of education, through various federally and state-funded programs and universities themselves.
It's important to connect with consultants, counselors, and experts who might be able to guide you or use the vastly available resources online to find scholarships that you are eligible for. From program specific to school-specific scholarships, to research and project-based grants and funding, there's a lot available for you. Specialized loans have been designed for your needs and can greatly subsidize your stay and education here.
Are loans worth it if they're available?
For many international students, given the high cost of attendance, living, and other expenses, loans can take several decades to pay off. It's worth considering the interest rate, who your lender is, and what their terms are.
Not everyone is as flexible ELFI, whose loan terms and rates are ideal for students and their families. Your priority should be scholarships, grants, and other forms of support available to you instead.
In conclusion: loans are not worth the long-term commitment international students will have to make when paired with the high costs of college in the U.S., interest rates, and other hindrances. Even if it seems appealing and you seem to have support from lenders back home, you could be in for a lifetime of debt.
If you are a permanent resident alien, however, you might qualify for loans such as EFLI's, which can be paired with other scholarships and types of aid.
Studying in the U.S. is a challenge, especially financially, but it's one with an immense payoff and so much potential for professional and personal growth. International students are, undeniably, a major pillar upholding the U.S. college system and economy, and you will be welcomed with open arms. So take that leap of faith, do your research, and apply.
About the Author
The writer is a college counselor working closely with highschoolers to find colleges that are affordable, inclusive, and offer quality education. Their work is centered around working with students from moderate to lower socio-economic backgrounds, helping them secure funding for their education.
---
Interesting Related Article: "Education and learning have changed significantly over the last thirty years"