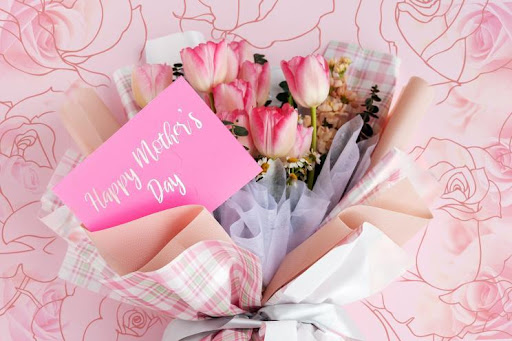 Mother's Day is a special occasion that is celebrated across the globe on the second Sunday of May. The occasion is a perfect opportunity to show your love and appreciation for your mom, who has been there for you through thick and thin. Though the origins of the day date back several centuries, Mother's Day remains a significant event on the calendar. Today, the celebration of International Mother's Day has evolved to include various activities such as shopping for the perfect Mother's Day gifts, crafting thoughtful homemade cards and other enjoyable activities.
While many people are fortunate enough to celebrate this day with their moms in person, not everyone is able to do so, especially those who live far away from their mothers. After all, as we grow up, life takes us to different places. But truth be told, home is where mom is! However, distance should not be a barrier to showing your love and there are many thoughtful gifts you can give your mom, even if you are doing the long-distance thing with her. Here are some ideas to consider:
Begin the Day with Flowers & Greeting Cards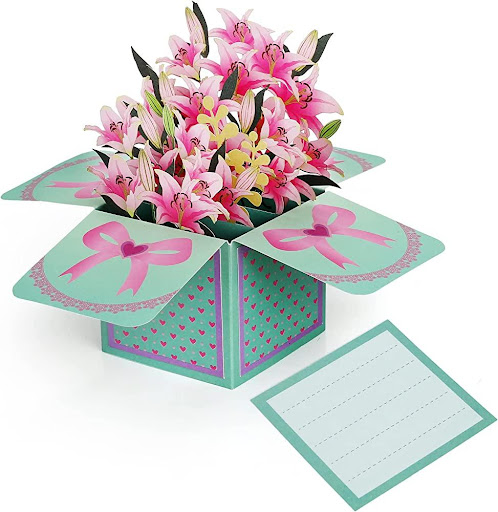 Our mom is indeed our best bud-dy! So, this Mother's Day, surprise her with a bouquet of her favourite flowers that is as big as your love. Don't forget to add a personal touch by penning down a heartfelt message on a greeting card. A Mother's Day message will be a sweet accompaniment to the chosen Mother's Day flowers. This is a simple but effective way to let her know how much she's appreciated.
Write a Letter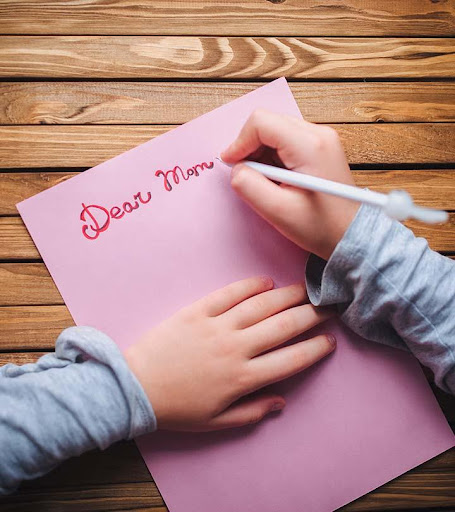 If you want to tell her that she means the world to you but are not good with words, convey your love with a letter. Letters make up for priceless possessions that etch a forever memory. So, take out some time to pen down a letter for your mom expressing your love and appreciation for her. Tell her how much she means to you & how much you miss her and hear her shed happy tears.
Surprise Her with a Mother's Day Gift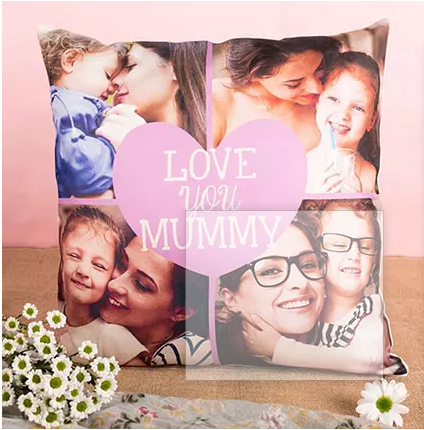 No matter the distance between you and your mother, a considerate gift is a perfect way to keep reminding her of your love and affection. Whether she lives in a different state or country, your thoughtful present will always serve as a constant reminder of your love. You can choose a gift that reflects her interests, such as a book by her favourite author or a piece of jewellery she has had her eye on. Alternatively, you can choose Mother's Day gifts that are practical, such as a personalised kitchen gadget, a cosy blanket or a tea box.
Spa Treatment
Even if you are a thousand miles away from her, you can still spoil her. Give her a me-time to sit back and unwind with a spa treatment. You can either book a specific treatment or surprise her with a gift certificate or a spa package so she can choose her own. Be it a manicure, pedicure, facial or massage – a high-quality spa experience will help her unwind and de-stress, especially if she has been feeling stressed or overwhelmed lately.
Order a Cake
Order a cake for your darling mum and have it delivered to her doorstep. With various reliable online bakeries in place, you can order from a range of lip-smacking flavours namely chocolate, vanilla, black forest, pineapple and strawberry. You can even order designer cakes or photo cakes that will turn the mom-ent special and infuse extra sweetness into her life.
Movie Tickets
Give your mumma the gift of a night out by sending her tickets to any of her favourite movies. This is a great way to treat your mom, even if you can't be there with her in person. You can also include a note with the movie tickets, telling your mom how much you love her and wishing her a happy Mother's Day. Also, how about pairing the tickets with a dinner gift card?
Surprise Her with a Hobby Gift
It's a universal fact that a mom has umpteen hobbies but she doesn't get time to pursue any. Give her the much-needed push with a thoughtful gift! If your mom has a hobby or interest that she is passionate about, consider surprising her with a related gift. For example, if she loves gardening, you could send her a new gardening tool or a book about gardening. This is a beautiful way to show your mom that you know her well and that you support her interests.
Dedicate a Song to Her on Radio
The power of music is undeniable when it comes to affecting our emotions. So, if she is an old-school who enjoys grooving to music on the radio, tug her heartstrings by dedicating a song to her over there! Many radio stations in Dubai offer this service, where you can call in and request a song to be dedicated to your mom. This is a unique and memorable way to show your mom that you are thinking of her on this special day.
In conclusion, Mother's Day is a special occasion that should be celebrated with love and affection. While distance may make it difficult to celebrate in person, there are many thoughtful gifts you can give your mom to eliminate the term and show that she is forever in your thoughts. 
Happy Mother's Day to all the moms out there, near and far!
---
Interesting Related Article: "Top 5 Personalized Gifts For Mom"