Online gambling, i.e., gambling on the Internet, has changed how most people bet. The Internet has also transformed the gambling sector dramatically. Online gambling includes sports betting, lotteries, casinos, poker rooms, and dozens of other games of chance.
In many countries, Internet gambling is illegal. In the European Union, Canada, and several Caribbean Islands, it is legal.
In the United States, each state can determine whether online gambling is legal in its area. Most states haven't legalized online gambling yet, which means that in most US states online gambling is still illegal,
That's why today only a few online casinos are active in the US. Even land-based American casinos like the famous Winstar from Oklahoma don't offer real money online casinos in the US. Winstar, for example, recently launched the Winstar Real Money Casino on the internet but only for European players.
Online gambling – a short history
Research into packet switching and other technologies that led to today's Internet began in the early 1960s.
However, it was not until the 1990s that the Internet began to catch on globally in a big way.
In the advanced economies and the developing world, there were 11 and 2 internet users per 100 inhabitants (respectively) in 1996. By 2017, there were 81 users per 100 inhabitants in the advanced economies and 41 per 100 in the developing world.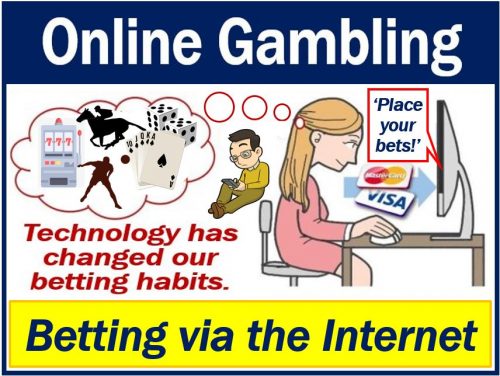 Online gambling is born
In 1994, Antigua and Barbuda was the first country to grant online casino licences after their Free Trade & Processing Act came into effect.
Kahnawake Gaming Commission
The Kahnawake Gaming Commission came into being in 1996. The Kahnawake Mohawk Territory is a First Nations reserve of the Mohawks of Kahnawake in Quebec, Canada. The Commission regulates online gaming activity. Today, it issues licences to several online casinos and poker rooms from many parts of the world.
1990s – rapid expansion
During the last few years of the 20th century, online gambling gained significantly in popularity. In 1996, there were just fifteen websites. By the end of 1997, there were two hundred of them.
In 1998, the global online gambling sector's revenues exceeded $830 million. The first online poker rooms appeared in 1998.
US Bill fails
1999 saw the introduction of the Internet Gambling Prohibition Bill. Had the Bill passed, it would have meant that companies wouldn't have been able to offer online gambling activities to any American citizen. The Bill, however, did not pass, i.e., it did not become an Act.
1999 also saw the introduction of multiplayer online gambling. This meant that people could chat with each other and also gamble in an interactive environment.
UK Gambling Acts of 2005 and 2014
The Gambling Act 2005 was passed by the UK Parliament. It applies to Scotland, Wales, and England, and aims to control all forms of gambling in the country.
The Act allows gambling companies to advertise on radio and TV. In 2005, for the first time, gambling firms had access to Britons' living rooms.
The Gambling Commission was set up under the Gambling Act 2005. Together with local authorities, it regulates gambling in the UK. Horseracing and greyhound racing, however, are regulated by the British Horseracing Authority and the Greyhound Board of Great Britain.
The Gambling Act 2014 requires all gambling firms to hold a Gambling Commission license if their customers are in Great Britain. This requirement applies to any gambling firm, regardless of where its base is.
Even though they need a licence, foreign-based firms which offer gambling services to Britons are not regulated by the Gambling Commission, says the UK Government.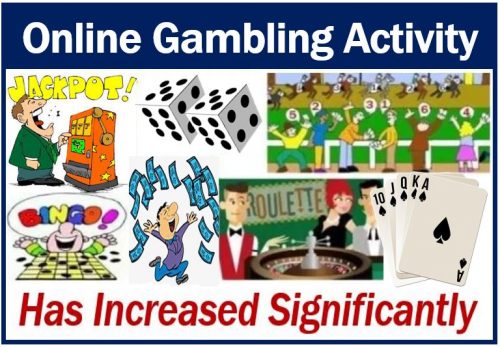 Internet has changed betting habits
Scratchcards, keno, and video lottery terminals transformed the gambling industry during the first half of the 20th century. In the 21st century, the Internet has further changed betting habits.
Gambling today is one of the most lucrative and popular online businesses.
For British gamblers, for example, the Internet has transformed how most people place their bets. In the past, people would go down to their local betting shop to place a wager.
According to Business World, today, more than 70% of UK betting now occurs away from an actual shop, with most of it happening online.
Smartphones and 'betting on the go'
As smartphones and tablets became more sophisticated, gamblers had other options apart from laptops to bet online. Most established gambling sites have apps that allow smartphone users to place bets from wherever they are. They can also bet using their smartphones whenever they like.
There has, therefore, been a shift over the last few years to 'betting on the go,' thanks to smartphones.
Bricks-and-mortar betting shops have responded to this online surge by offering FOTBs. The letters FOTBs stand for fixed-odds betting terminals. Many stores today also have self-service betting terminals. People can, therefore, walk into a betting shop and also bet online using one of the terminals.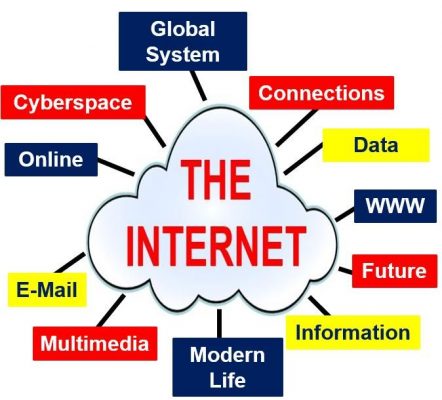 Does gambling expansion mean more problem gamblers? No
Since the 1990s, the number of different ways people can place bets has increased dramatically. Has this gambling expansion resulted in more problem gamblers?
According to a team of researchers at the University of Buffalo Research Institute on Addictions, the answer is 'No.'
The researchers interviewed 2,613 people in a survey in 1999-2000. They interviewed another 2,963 people in a second survey in 2011-2013. There were, therefore, two surveys that were about ten years apart.
Even though there were increasingly more gambling opportunities during those ten years, the percentage of problem gamblers did not increase, the researchers reported.
In fact, during that decade, the prevalence of problem gambling among women fell from 2.9% to 2.5%. The researchers also reported that during that period, overall participation in gambling activities declined.
The 1999-2000 survey showed that 82.2% of respondents said they gambled. This figure fell to 76.9% in the second (2011-2013) survey.