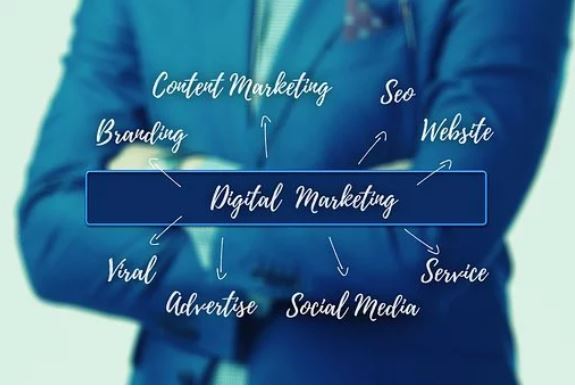 Are you looking for ways to spread your reach, increase your sales, and boost your returns? If this is your wish, then you are in the right place. But before you get all excited, here's the problem. Online marketing has never been easy. There are so many challenges that can derail your efforts and most likely, deter you from achieving your goals.
This is perhaps one of the reasons why most startups don't see the light of day. For you to obtain and maintain a steady flow of clientele, you'll need to think outside the box. We are living in a competitive world and this has only made things harder for business owners. But when you've spent too much time to see your business take off, certain marketing elements may not be included in your priorities.
One thing to note is that your brand plays a vital role in not only luring prospecting clients, but also in reaffirming your credibility, generating loyalty, and building an emotional connection with the audience. Fortunately, it's never too early to adopt an online marketing strategy. With that in mind, Below are internet marketing strategies to grow your web brand:
1. Boosting Your SEO Marketing Strategies
While it may sometimes seem like a black and white area when both SEO and branding are mentioned in the same sentence, the reality is that both these strategies reinforce each other. When it's done right, the combination of both your branding efforts and your SEO marketing strategies can be a sustainable and long-lasting effort towards attracting a wide audience base.
Matt Connelly from Paddle Creative says that for you to build a responsive brand, it will be crucial that you include SEO marketing strategies. However, this will require more than basic SEO strategies. To get you started, Below are some of the most effective SEO marketing strategies to help in building your brand:
Link building
Managing and optimizing your local SEO
Organizing your brand keywords
Bidding on the most competitive branded terms
Publishing quality content on relevant websites
Search engine optimization is among the most effective ways to increase traffic and build your brand. When your brand image has been optimized for search, it will be easier for you to show on the first pages of the search engine, however, this means that you must analyze your competitors, identify the keywords that will rank you, and pay close attention to the tidal shifts in search engine optimization.
2. Optimizing Your Site for Mobile Users
This is perhaps one of the most monotonous internet marketing strategies that exist today, but there's a good reason for that. Consumers have become savvier than ever before and the fact that nearly a third of the world's population owns a smartphone, it's now easier for modern consumers to access online retail stores than it was decades ago. Today, people are using their mobile devices to search for goods and services before making the final purchase decision.
Optimizing your website for mobile users will only make it easier for users to access your website, go through what you have to offer, and have an easier time transacting with your business. Optimizing your website for mobile use will improve user experience, give you an edge over your competitors, and capture the attention of new visitors. Ultimately, this will help towards growing your brand.
3. Paid Advertising and Social Media Marketing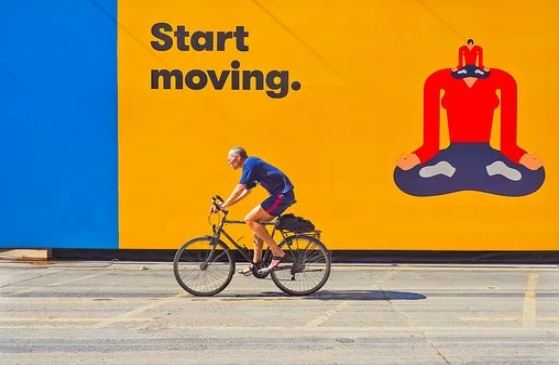 Social media have continued to be an effective marketing tool for brand awareness. For most business owners, the challenge has been about finding a social media marketing strategy that supports their business goals.
In addition to this, most businesses have to decide on the right social media platforms to invest in because come to think about, not all the social media platforms will work in promoting your brand awareness strategies. But once you understand consumer motivation, the things that encourage engagement on social media, why consumers follow certain brands, and their reasons to log into their social media accounts, it will be easier for you to post relevant content and at the right time.
As the name suggests, paid advertising has various costs that are associated with it. But before you invest in paid ads, you must align your ads with consumer behaviors. This way, it will be easier to reach more people while at the same time, ensuring that a huge percentage of users will remember your brand.
Among the most common paid advertising channels are PPC (pay per click) campaigns, website takeovers, and online collaborations. As an investment, paid ads will help to broadcast your business agenda across multiple platforms, target the right audience on a more granular level, and all this at an affordable cost.
4. Encouraging Your Prospecting Clients to Take Action
When you've played your part in creating a functional and responsive website, invested in paid ads, and ensured that your site is mobile-friendly, the next step is about encouraging the users to take action. The more you engage with the visitors, the more likely they'll remember your brand. In a nutshell, you need to leverage the consumer's perceptions because even when shopping online, you can still make them remember your brand. Here's how to make people fall in love with your brand:
Connect with the target audience emotionally
Invest in promotional gifts
Go green – Most consumers will only associate with your brand if you are environment-friendly.
Become a problem solver and focus on user needs
Respond to feedback
Service delivery
5. Its Work In Progress
Your e-commerce website will never be a finished project and neither will your brand. You should always find ways to improve your business image through your site because, in retrospect, it's a continuous and evolving strategy. You'll always need to update your content, stay on top of the market trends, and rebrand whenever need be.
Growing your brand should be a crucial aspect of your business agenda because branding is what makes a lasting impression on consumers and also allows your clients to know what to expect from your business. The above pointers will go a long way in not only providing you with insights on how to grow your brand, but also on how to stay on top of your competitors.
_______________________________________________________________________
Interesting related article: "What is Online Marketing?"