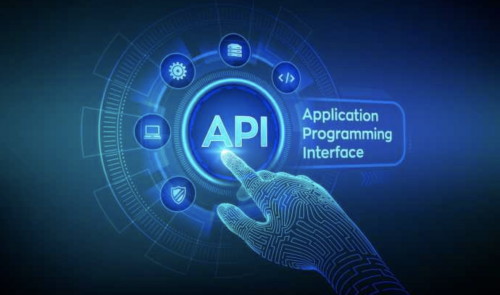 The future of banking is digital. Global bankers and large-scale financial institutions are putting over $590 billion per year into integration tools that will streamline the user experience with each virtual payment.
Many businesses are finding great success in what is known as the API economy – otherwise known as Application Programming Interfaces. While the name may sound intimidating, you use API-based technology every day. API consists of the standard components that users encounter in nearly every app – such as two-factor authentication, map capabilities across various apps, and more. It allows different platforms to speak harmoniously in a singular language, creating a seamless customer experience.
Estonian card issuing company and Visa Principal Member Wallester provides a secure card issuing API that can be integrated into any business no matter what the size. Read on to learn about the top tools in the field of API that can help your business soar.
How API can take your business to new heights
Technology is dynamic – and the standards for the average user experience are rising by the day. Now more than ever, users crave various services in each platform and expect more from each app. This demand leaves the door open for mass business success with the use of clean APIs. Companies using advanced API systems report 47% better business results than conventional digitized systems across the board: including user engagement, conversions, and overall brand authority.
API allows businesses to make ample and flawless integrations with automated software. For example – API's integration with VISA cards enables users to access their virtual cards for digital payments. In addition to instant access, another benefit is enhanced security. The cutting-edge technology makes cybercrime less likely – therefore protecting your online safety and improving your purchase experience.
APIs are also easy to integrate into your business' workflow. Generally, it will take between 12-24 hours to install. Upon installation, you can produce as many virtual payment options as needed for your business.
Wallester's end-to-end platform helps businesses create on-demand custom cards, gain control over their business transactions, and prevent fraud.
Digital banking is the future – evaluate the impact on your business today
Digital banking is being more relied upon than ever due to the ever-evolving field of our current financial landscape. Innovations are being introduced to match the surge of customer needs as the e-commerce market grows more by the day.
For example, current social distancing requirements across the globe have impacted the ability of users to obtain physical cards since the process has traditionally required in-person communication and verification.
With the dynamic nature of your financial options today, the risk of another lockdown warrants a second failsafe to ensure that customers can meet their payment needs – which is where digital banking solutions can help.
European companies have focused on launching several branded payment cards with either debit or credit lines for customers. A focus has also been on providing loyalty programs, perks, and discounts to maintain a competitive edge in the market. In total, there has been a calculated 72% rise in the use of FinTech apps in Europe.
API has ensured seamless integration between platforms and has provided hundreds of thousands of positive purchasing experiences for buyers worldwide.
Transform your business today!
API has moved from opportunity to absolute necessity in our current global financial landscape. The future of banking is here – and APIs can revolutionize the buying experience in nearly every industry.
With a focus on optimizing business lending procedures and bringing payment systems to the future via advanced API systems, Wallester's cutting-edge solutions can be tailored to any industry or business segment.
---
Interesting Related Article: "5 Ways How Email Validation Can Help Boost Marketing Campaigns"