It's true what they say, "Inventory is just money sitting in the next room". Without proper management, however; it's nothing but a heap of random miscellaneous stuff. Look at the industry giants or even successful local grocery stores! What do they all have in common? — a tested and tried system of inventory management that continuously fuels their success.
If you want to join them, which you undoubtedly do, efficient inventory management is the key. Therefore, we have compiled everything you need to know about it here in this article. So, let's dig in and explore.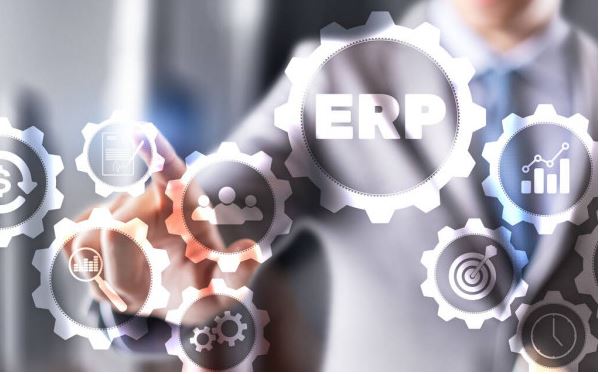 What Is Inventory Management? — The Basics
It is a process of counting, tracking, storing, organizing, and managing your non-capital assets, raw material, or finished goods until they are sold. No matter how big or small the business, efficient management will make a huge difference when it comes to the company's productivity, which is directly proportional to the overall success.
Companies also utilize to simplify and accelerate the process. Whether it is organization or tracking, it allows the users to create and manage tasks of all sorts.
Why is it important?
Without proper guidelines or dictation, it would be troublesome to run your business and grow sales. That's where inventory management comes in — It helps smoothen the business' processes, makes it easier to serve customers, and improves overall efficiency. For instance, a business that revolves around wholesale distribution and sale would require optimized fulfillment of the orders within time, which is impossible without a management system.
Here are a few more reasons why it is incredibly significant:
Improves planning and forecasting.
Promotes and accelerates a smooth workflow.
Reduces the overall time and cost.
Inventory management techniques
You may want to learn how to control the stock, which calls for some universally applicable techniques that we have mentioned below:
It involves classifying the objects based on varying ranks, tiers, or labels.
JIT (Just-in-time inventory)
The technique is all about minimizing the number of stocks to prevent the risks and costs of owning goods in bulk.
If you are sure that almost all of your products will be sold, then you can buy in bulk, which proves to be cheaper in most cases.
It revolves around outsourcing which comes with benefits as well as a few drawbacks.
In this technique, two parties are involved — one holds the stock, and the other distributes it.
If you are short on goods, allowing the customers to still place the order is called backordering. Usually, it is implemented during the sale season.
For regular and accurate validation of inventory levels, parts of the inventory are counted rather than the whole stock. This is usually done in inventory management software.
No need to own an inventory when the products are not only shipped but also delivered immediately to another location, say a warehouse. This system only requires tracking and order, which involves inventory management software.
In addition to all these aforesaid techniques, there are tons of others that can help you develop an efficient system to hold, run, and manage your inventory.
Tips To Improve Inventory Management
1. Enhance Engagement with The Suppliers
Supplier and client relationship plays an important role in every stock-based business, which you should work extra on. It will allow you to unlock good pricing opportunities and secure supplies reliably.
2. Focus More on The Needs
In any warehouse, not all items have the same demand, and that goes for the company's most upfront products as well. Focusing on these items and identifying them may seem like a daunting task, but on the bright side, it can revolutionize your management game.
3. Update Your Inventory Management System
The way your business handles the cycle times, order quantities, safety stocks, seasonality, and forecasts hold paramount importance. Every operation should be tweaked as per the business' specific needs to ensure maximum efficiency. You will experience how a few tiny modifications in your inventory management software can dramatically improve the results.
4. Go Mobile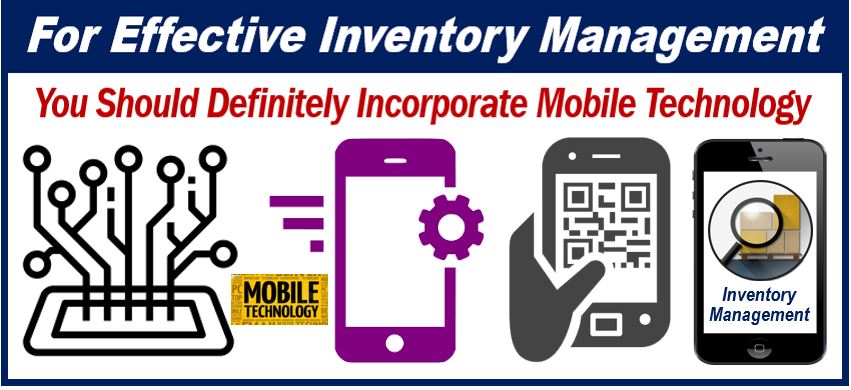 Incorporating mobile technology is how many successful businesses have advanced their inventory management. Not only does it eliminate errors, but also accelerates the processes. No longer will you need to be attached to a computer or hefty devices to run some processing such as barcode scanning, tracking, and receipting. All of these tasks can be managed via mobile technology.
5. Don't Forget the Real-Time Data
Acquiring, analyzing, and forecasting data using real-time information can take your inventory management to another level. It is the best way to ensure that you have what it takes to order and deliver. Not to forget, it will only prove fruitful when you have accurate data on which your system can rely.
---
Interesting related article: "What is Just-in-Time?"