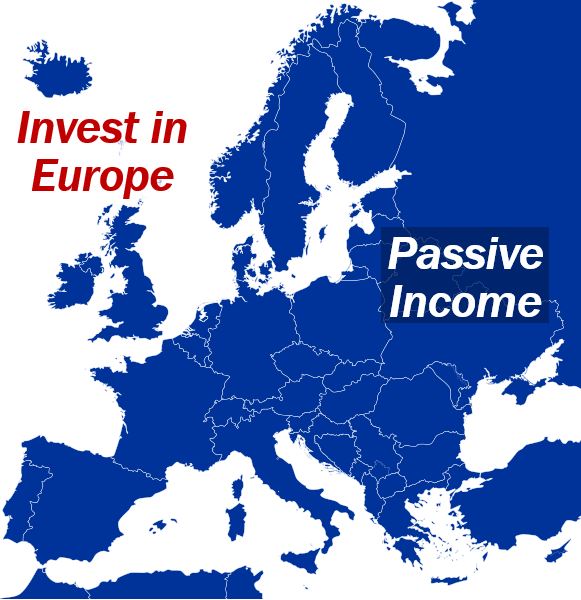 Investment opportunities are currently trending all over the world irrespective of the countries. There are plenty of general investment opportunities that can generate a profitable cash flow. You have options to earn through stocks, bonds, real estates, blogging, and many other opportunities. Since Europe leads in terms of having business opportunities and renowned corporations, it offers valuable investment opportunities to people. So, if you are currently staying in European destinations, consider these investment opportunities for profitable passive income.
Peer to peer lending (p2p websites)
Europe provides plenty of p2p lending websites for investment with high returns. The P2P websites help you invest money through deposits and grant them as loans to borrowers. It does not involve any financial institutions in between. Once the borrowers take the loan from you; the website sums up your investment amount with applied interest rate giving higher payback returns. Mintos is one of the great European p2p lending platforms. It offers you diversified investment opportunities with interest rate up to 12%. It gives you easy to withdraw monthly returns for further investments.
European Funds
European funds help you invest in company stocks and shares. You can go for 'Threadneedle European Select'; 'Henderson European Focus' for medium and large size company investments. These two funds aim in developing their capital by investing in well reputed European Companies from moderate to large scale ones. It also invests in other global companies and tries to give you maximum profits by lowering the market risks. However, if you are willing to invest in small European companies, you can choose Barings Europe Select funds. Make sure to assess the risk factor of each one before investing.
European ETFs
The European ETFs helps you to yield profits based on dividends. The ETFs provide you the opportunity to invest in premium companies in Europe and make high profits with a lower interest rate. It plays a beneficial role in diversifying your investment portfolio by providing you ample opportunities for investment in entire Europe. Investing in reputed company stocks gives you the chance to generate higher passive income. If you have a low budget, you can choose to invest in ETF bonds. The profit then will be based on interest rates. Some of the topmost European ETFs are – Vanguard Total Stock Market ETF, The SPDR S&P 500 ETF, The iShares Core MSCI EAFE ETF, etc.
Real Estate Crowdfunding
If you own properties in Europe, you can generate a consistent monthly income through rents. But, if you don't have any, go for the European crowdfunding sites. The real estate crowdfunding helps you to have cash flow from third-party properties. You need to deposit an amount as an investment. The website next finds the best kind of European investments suited to your deposit and suggests you. Once you invest in one, you hold a part of that property share. Hence you get to receive monthly benefits through rents, services, and sold value of the property. Some of the best European crowdfunding sites are- EstateGuru, Grupeer, Housers, Property Partners, Reinvest24, etc.
Blogging
This is a general way to generate passive money with low investment and minimum risks. Students/ newly working individuals/housewives, who don't have a hefty amount to invest, can go for Blogging. The initial investment here is to set up your blog securely on the web and domain cost. You can easily create your blogs in WordPress or online without any technical knowledge. Then you need to choose topics that have maximum demand in Europe. You need to create an engaging informative content that can add value to users. Next, you need to apply SEO practices to boost its search engine ranking. Your blog will start earning you profits once it gets a base of readers from Europe and worldwide.