The number of people worldwide who wish to immigrate to the United States is overwhelming, but at the same time, the number of people the United States can take in is limited. In general, immigration is restricted to skilled specialists coming for work and foreign nationals who are married to U.S. citizens or permanent residents, and only a small number of people fall into these categories. Fortunately, foreign investors have a third option: the EB-5 Immigrant Investor Program.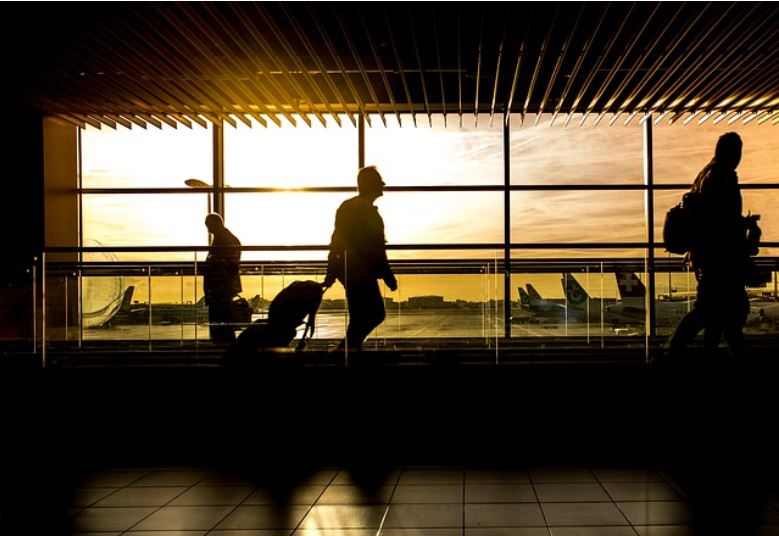 The EB-5 program, as it's typically called, was introduced in 1990 and offers foreign investors a U.S. permanent resident status in exchange for an investment in a qualifying new commercial enterprise (NCE) that creates new jobs and stimulates the U.S. economy.
EB-5 investors are granted a two-year conditional permanent resident status at the beginning of their investment, and if they satisfy all the program requirements, they can remove the conditions at the end of the investment period. After just five years of permanent residency, EB-5 investors can even apply for U.S. citizenship.
Minimum Required Investment Amounts
One of the most pressing questions any prospective EB-5 investor has is how much money they must invest in the NCE. The answer depends on whether the EB-5 project is located in a targeted employment area (TEA). If the project is in a targeted employment area, the minimum required investment amount is $900,000, and if it isn't, the amount doubles to $1.8 million.
When EB-5 investors submit their I-526 petitions to initiate their EB-5 visa process with the United States Citizenship and Immigration Services (USCIS), they must demonstrate that their investments meet certain requirements. The same requirements apply to projects both in and outside of targeted employment areas.
One, naturally, is that the investment amount is large enough, but investors must also provide evidence that they have obtained their EB-5 capital from lawful sources. Another requirement is that the EB-5 funds be at risk for the duration of the investment period, which means that any capital for which there is a guaranteed return cannot be counted as qualifying EB-5 capital.
Types of Targeted Employment Areas
Targeted employment areas come in two different varieties: high-unemployment TEAs and rural TEAs. While the criteria for classification differ, the program requirements and minimum investment amount remain the same.
High-unemployment TEAs are areas with an abnormally high unemployment rate, defined as at least 150% higher than the national average. These TEAs must be in areas with a population of at least 20,000 or be classified as a metropolitan statistical area (MSA). EB-5 investors are expected to use the most recent 10-year U.S. census when evaluating the population of an area.
Rural TEAs are targeted employment areas that have fewer than 20,000 inhabitants and are not classified as MSAs. They also must not be located on the outer border of a town or city with more than 20,000 residents. The unemployment rate of rural TEA is irrelevant as long as the population is sufficiently low.
The Benefits of Investing Through a Regional Center
An EB-5 investor has two paths to an EB-5 visa: direct investment in an EB-5 project or indirect investment via an EB-5 regional center. Both paths have advantages and disadvantages, depending on the investor's goals and experience, and in both cases, EB-5 investors can access the lower required investment amount by working with a project in a targeted employment area. However, regional center projects have a higher likelihood of being located in a targeted employment area because these centers purposely seek out EB-5 projects that are attractive to prospective investors.
EB-5 investors who choose to invest directly tend to do so because they wish to retain more control over their investments. Since direct EB-5 investors are required to heavily involve themselves in the day-to-day management of the NCE, an investor with substantial managerial experience can personally help propel the NCE to success and make more lucrative financial gains on their investment.
The direct investment model clearly has disadvantages for investors without the necessary managerial experience or who simply wish to spend their time in other ways, but it also presents a downside to investors who want to be heavily involved: They are tied to the location of their project. This can particularly pose a problem if the EB-5 project is in a targeted employment area, as the investor may be forced to live in an area they find unsuitable.
Regional center EB-5 investment solves this problem. Not only are investors freed from the need to engage in managerial work at the NCE, but they are also free to live anywhere in the United States, even if it's hundreds of miles from their EB-5 project. This way, an investor can invest in an EB-5 project in a targeted employment area in Florida while residing in New York City.
Another important advantage of regional center EB-5 investment is the relaxed job creation requirements. One of the main EB-5 requirements is the creation of 10 new full-time jobs for U.S. workers, which applies to all EB-5 projects, whether direct or through a regional center and regardless of TEA status.
Whereas a direct EB-5 investor must present evidence that their investment has created 10 direct jobs (i.e., construction jobs or jobs on the NCE's payroll), regional center investors may also count indirect and induced jobs. Indirect jobs are external jobs the NCE supports by purchasing goods and services for its business, and induced jobs are ones created in the community through the wages the NCE's payroll employees spend. To count indirect and induced jobs toward the job creation requirement, the EB-5 investor must provide an economic assessment from a qualified economist who has used accepted methodologies in the calculation.
Ultimately, all successful EB-5 investments lead to the same result: permanent residency in the United States for the investor and their immediate family members. The results are the same whether the EB-5 investor invested directly or through a regional center and whether the project is in a targeted employment area or not. However, regional center investment in a project in a TEA is generally the easiest and safest path to an EB-5 visa. Thousands of EB-5 investors have already chosen this path and now lead a happy life with their family in the United States.
Sam Silverman Bio
Written on behalf of Sam Silverman of EB5AN: Sam has extensive real estate development, management, financing, and brokerage experience in Florida, Pennsylvania, California, Georgia, and internationally in the People's Republic of China. Prior to EB5AN, Sam served as the director of corporate strategy and expansion for professional golfer Jack Nicklaus in the People's Republic of China, living full time in Beijing.
Sam was also previously employed by the Boston Consulting Group, one of the top management consulting and business strategy firms in the world, where he worked directly with Fortune 500 companies in the food service, media, manufacturing, hospitality, and real estate spaces in the U.S., Europe, and Middle East. Sam is also a Forbes 30 Under 30 National Winner for Social Entrepreneurship. Sam holds a B.A. Economics with a concentration in Mandarin Chinese from Yale University, a Certificate in Financial Accounting from the London School of Economics and Political Science, and an M.B.A. from the Stanford Graduate School of Business.
---
Interesting related article: "What is a Visa?"