Costa Rica is a country with stunning views and coastlines between the vast Pacific Ocean and the breezy tropical waters of the Caribbean. Indeed, the name Costa Rica means "rich sea." Costa Rica is a land of magnificent biodiversity along with these idyllic beaches. Article by Rebecca L. Clower, a broker and licensed real estate agent who grew up in New York and obtained her real estate license in Tampa, Florida.
There are remarkably splendid volcanoes, lush jungles and pristine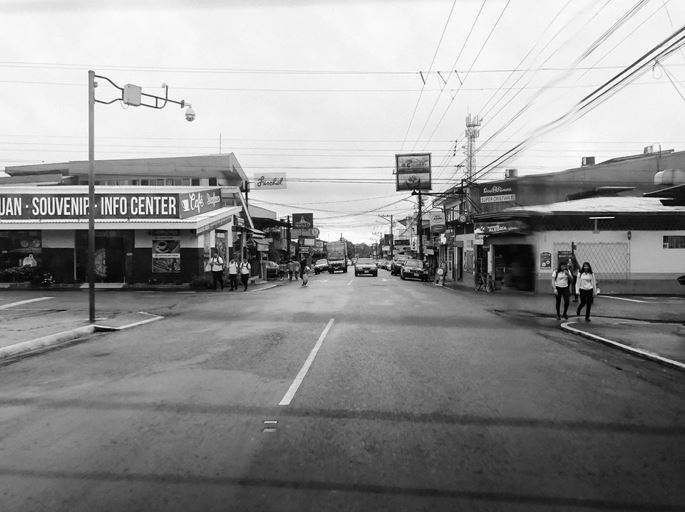 lakes in this region. Furthermore, the ambitious environmental policy of the country has contributed to an untouched ecosystem that annually attracts thousands of explorers and visitors.
Investing in Costa Rica
Costa Rican people take pride in the natural beauty and vibrant local culture of their region. Some locals are known colloquially as "Ticos." The philosophy of life is pure. If you are directing visitors to Tamarindo beach town or having the nightlife of San José, residents have a vibrant mix of Spanish and indigenous cultures with their friendly hospitality.
You should be twice careful in buying property abroad if you are careful about where and how you spend your money back in your country.
Costa Rica is a beautiful country, where purchasing real estate can typically be an excellent investment; for some reason, the property can sell you something like that in the USA; property tax is reasonable. It is not only beautiful and excellent weather that Costa Rica offers anything to buy permanently or on holiday. You can find lots of real estate properties for sale in costa rica that you might love.
Costa Rica has many advantages in daily life including economic and political stability, friendliness of its own people, good job and education opportunities, decent health care and is the safest place to retire abroad in the world. So yes, it can be a good idea to buy real estate as long as you do the right thing.
What You Should Know About Costa Rica's Real Estate
One of the best choices, however, is real estate for investment in Costa Rica. Costa Rica is one of the leading holiday destinations in Central America. Hotels and rentals are easy to follow and prosper. The expat population is just rising with the number of visitors. The coastal towns are mostly foreigners 'properties as foreign investments.
Land taxes amount to 0.25% of the recorded value of the house. Tax cuts and the low living cost are the ideal combinations for expatriates who want to live in paradise.
Costa Rica has been ranked among the top ten tourism markets with the fastest-growing growth. Due to a large number of visitors, the investment in property is very secure.
Costa Rica's real estate investment generates income during the year. The country is a holiday destination that, unlike some other places around the world, visits every month in every season.
There are several places in the country where the rainy season is not so weak, and revenue flows can be expected for around ten months a year. Many existing condominiums and land buying opportunities exist for those who are interested in building. Land development ventures are joint, and various types of properties involve the coasts, the seaside, mountains, and towns.
Costa Rica has a lot to offer you if commercial real estate is your game. Numerous property companies in the country point you towards houses, farmsteads, hotels, bars, and restaurants in which to invest abroad in the right direction.
The main reason for people in Costa Rica to buy property is the quality of life. This country has an elegant lifestyle, popular fresh food, a lovely environment and a low rate of crime. As events travel at a slower pace than most western countries and cost less than others, citizens enjoy a high standard of living. There are many real estate properties for sale in costa rica that you can check out if you're planning to invest.
Owing to the national focus on the conservation of the atmosphere, people in the majority of the country have green power and carbon- coal. However, English is a second- spoken widely and makes communication simple. Costa Rica is potentially one of the best wagers for renting investments in the Western hemisphere due to the daily influx of tourist and relatively low crime.
A Helpful Tip
Don't blind the error of entering a property contract. You could save a commission, of course, but you lose far more than what you can gain. Ask a field expert for help. If you're in a foreign country, the laws are different, culture is different, and it's best to work with a person with experience and understanding of the market.
Don't take the initial sign of an immobilization office you see on the road. Go online, make a few telephone calls, review various portfolios, ask questions, learn how they function, pick an immobilizer you feel at ease with and discover what you're searching for. It's the best time to be incredibly chic. The second stage is to have a reputable immobilizer. Never use the solicitor of the seller.
Several legal issues may affect a property, and before continuing with the transaction, you want to make sure all is transparent and proper. With an immovable agent and a separate lawyer, you will be supported with protection and two professional advice which will help you do the right thing and make your decision comfortable and secure.
Takeaway
Among the above reasons, it should be noted that Costa Rica is economically and politically secure. Unlike in many Latin American nations, there are no civil protests, riots, or demonstrations against the government. Since 1948, the country has not had a permanent army. It has a strong network of public schools and the highest rate of literacy in Central America.
Crime levels are small and independent surveys have consistently ranked quality of life among the best in the world. It is one of the world's few countries that have a tropical climate but do not have a hurricane or a tropical storm. Costa Rica is the firm leading player on real estate investments as compared to other Latin American or Caribbean nations.
Contributor Credits
Rebecca L. Clower is a broker and licensed real estate agent who grew up in New York and obtained her real estate license in Tampa, Florida. As the Vice President for the Costa Rica Global Association of Realtors, she now lives in Costa Rica again to focus on real estate sales. She is the owner of her own real estate, property management, and tour and travel agency called Blue Water Properties & Blue Water Adventure Tours.
To date, Clower has sold millions of dollars in real estate and has been a featured realtor on many TV shows, including HGTV, House Hunters International, and the "Beachfront Bargain Hunt." She is based in Guanacaste, Costa Rica. Check her Youtube Channel
________________________________________________________________
Interesting related article: "New glass frog species discovered in Costa Rica."