Whether you are looking for capital for a startup, an M&A, or selling assets, you need to provide sensitive information for due diligence before the transaction can take place. Over the years, sharing such information over the internet has been proving difficult due to hacks, leaks, and viruses.
Data rooms have helped ease this by providing a simple and secure platform due to controlled access. When looking to invest in data rooms for the first time, many do not know what to look for. This becomes their undoing as they end up with mismatched data rooms while others end up exposed to risks such as leaks.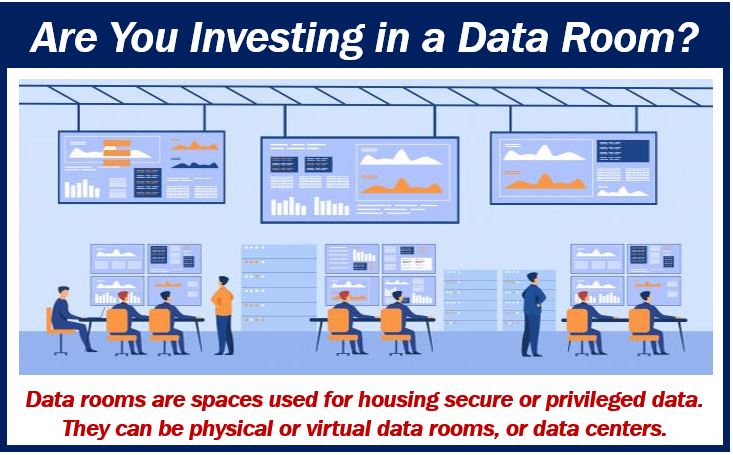 To ensure you are never caught up in such a situation, below are a few things you can expect.
1. Value for Money
With so many data room providers in the market, you can be sure to get value for your money. Each provider is looking to offer only the best at the most affordable rates for continued business in the future.
Some virtual data room providers charge users depending on usability, while others provide unlimited usage to differently priced packages. Many base their costing plans on the number of projects, pages, and users.
Storage used and the duration you plan to use the data room can also be used as a costing factor. Before determining your best option, you need to evaluate your needs. For small and short projects, consider the pay-per-use option and vice versa.
Additionally, many offer a trial period where you get to use and review the room. This helps you make adjustments before you can bring a third party inboard. It also gives you enough time to revoke the option previously selected to ensure you only end up with the best.
2. Security
Security put in place is paramount when looking for a data room. When choosing a provider, look for one registered and certified by ISO, SOC, and can avail the SSAE16 certification. This shows they adhere to laid-out security guidelines.
As part of securing the data room, the provider should offer customized watermarks, document access restrictions, and on-save and on-open encryption to avoid leaks and unregulated downloads.
They should also limit access through two-step authentication, offer self-destructing documents once opened, and limit the devices used. This helps trace the pathway in case of a leak. Backup is also essential to ensure your information is safe in case of a breach or a virus. However, this should be prevented well in advance by having an updated antivirus.
3. Support Team
The use of a data room should be easy, but that does not mean things cannot go south. Some systems crash, while others pose a challenge to users as they navigate through their interfaces.
You should expect your provider to have a technical team on standby to assist with all your woes while using the room. The team can also watch out for inappropriate or uncontrolled activities, which helps stop data mining as soon as it begins.
4. User Management Features
Before uploading any data, some features should be in place. This helps reduce delays when accessing information and also upload content needed. The data room should have a bulk upload feature and a drag and drop tool.
The room should feature other embedded programs such as Microsoft Office, which helps in documents access and version control. An advanced text search option should be available to ensure you can easily search for files with ease.
---
Interesting related article: "What is Cybersecurity?"