Are you interested in Myrtle Beach real estate and exploring all the fantastic opportunities waiting for you? Check out our article to find out more!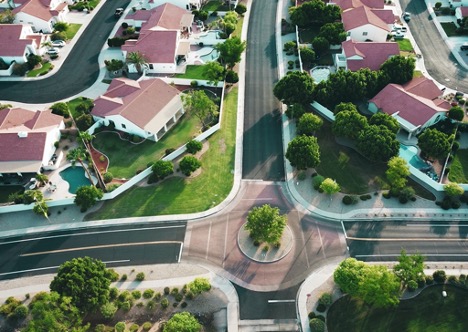 If you're familiar with Myrtle Beach, then you must already be aware of how wonderfully budget-friendly it is. Indeed, Myrtle Beach has been dubbed as the budget-friendly version of numerous Florida and Miami resorts.
Besides being famous for that, Myrtle Beach is also great for real estate investing, which is surprisingly very cheap. There are many benefits one might come across for those who are interested.
If you are looking to invest in Myrtle Beach, you are in luck because we are here to help you learn more about it. As there are many things about any location you might not be aware of, it is always good to do your research beforehand and be prepared.
So, without further ado, let's dive into finding out if investing in Myrtle Beach real estate is worth your time or not.
Real Estate Investments
To find out if Real Estate in Myrtle Beach is worth investing in or not, you should focus your attention on studying the local trends first.
Of course, reading and relying on articles on the internet won't help you make a final decision. Nor will it always give you the complete information. However, we can certainly help you nudge you in the right direction.
We have put together some positive points, all based on statistics, for those interested in an investment in Myrtle Beach.
In the long run, we believe, investing in Myrtle Beach's properties will pay off big time as home prices are likely to rise every year. Before we get started though, especially if you plan on purchasing a rental property in South Carolina, make sure to read over South Carolina rental agreement and lease agreement forms here, https://www.ezlandlordforms.com/south-carolina/
When it Comes to Affordability
When it comes to affordability in South Carolina, Myrtle Beach, it's easily very affordable.
Indeed, the average price of a home in the state is a little over $160,000. Just recently, the price in the residential market was around $150,000. This is possible because real estate investments in Myrtle Beach are relatively lower for residents.
It's unsurprising that Myrtle Beach is considered as one of the more affordable neighborhoods in the Myrtle Beach Conway metropolitan area, with median property prices hovering around $200,000.
Expect a Very High Return
The minimal rent for a unit in Myrtle Beach is around $1,000 per month. A single room apartment easily stands at $900 a month.
However, properties with more than one bedroom are the most sought-after property in the real estate market. This means you can easily charge $1,500 or more per month if you rent out a single-family home.
As for renting out to tourists, the income for these properties can range from $20,000 to $50,000 per year. Of course, it depends on how attractive the property is and what the occupancy level is during the summer.
Before you actually invest in a property in Myrtle Beach, keep in mind that you check out all the condo options. You should always determine if they'll be a good fit for you or not.
Can't Miss Out on the Low Tax Rate
It should come as no surprise to learn the tax rate in South Carolina is below average. In fact, it's the eighth lowest in terms of both state and tax in the United States.
The average national property tax rate stands at 1.1%, and on the other hand, the property tax for an ordinary family is just around 0.5%. So, if you're considering investing in real estate in Myrtle Beach, it's the best decision, thanks to the lowest tax point.
You just can't go wrong with the investment!
Excellent Quality of Life for the Retiree
If you are thinking of retiring, have retired, or are thinking about retiring to a lovely region, then you've come to the right place. Myrtle Beach is perfect for settling down and living out the rest of your life in peace and comfort.
Myrtle Beach provides an excellent quality of life for those who are thinking about kicking it back. You'll be thrilled to know that the value of properties has also increased in the residential market.
Other than that, the entire region of North Myrtle Beach schools has also received a B+ rating. So, it's not just exclusive for the retirees, but families with children can benefit from this investment as well.
Did Someone Say Low Maintenance Costs?
That's right, the biggest and possibly the best advantage of Myrtle Beach is its low cost of living compared to nearby states. However, that doesn't mean this excludes any and all the necessary amenities or services available here.
According to reports, the overall housing costs are above 25%, which is much less than the national average. This also means that Myrtle Beach Waterfront condos for sale are quite reasonable in comparison to other possibilities.
If you're worried about hospital costs and healthcare, then you'll be surprised (in a good way) to know that it costs almost a third of what you would usually pay if you're living in Miami or Las Vegas.
So, it just goes to show that investing in Myrtle Beach real estate is actually an amazing decision and totally worth it!
Undoubtedly the Perfect Location
Since Myrtle Beach is not that big of a region, you don't need to drive any more than 12-16 miles to get all the amenities and essentials that you need.
As it's undoubtedly the perfect location to invest in, you have a lot of options in your hand to choose from. And spending less than $250,000 on a seaside apartment might be rather thrilling.
From luxury six-bedroom houses to mid-range one-bedroom apartments, from millionaires to middle-income families, everyone has a place here in Myrtle Beach to live in.
If you play your cards right, you can become really wealthy within just a good few months from renting out your property. Just think of the money you'll be making when it comes to holiday seasons.
Never a Dull Moment in Myrtle Beach
The last thing you need to worry about is what to do during downtime. There's never a dull moment here in Myrtle Beach, thanks to the several entertainment, dining, sports, and leisure activity options.
They host more golf courses per square mile than anywhere else in the entire world. Not only that, for art enthusiasts, Myrtle Beach hosts over 500 art shows every year.
Since there are many casinos in South Carolina, you'll be sure to meet all sorts of people from every walk of life. It's exciting to be around people with different cultures, religions, professions in the same area – all in one melting pot.
Not only that, the community here in Myrtle Beach is famous for providing assistance and valuable support when it's needed. People are always ready to lend you a hand if you're in a pinch.
So, you can rest assured that the community has your back!
More Than Adequate Facilities
There are plenty of clinics, hospitals, healthcare facilities, dispensaries, and pharmacies that will satisfy all your medical needs. During an emergency, you don't have to drive for miles to look for services.
As we already mentioned, Myrtle Beach has a significantly lower healthcare cost than nearby states. This region provides the best health services and has won awards on various occasions as well.
Myrtle Beach also provides excellent door-to-door transport and other common services. There is no compromise when it comes to the quality of their service.
Quintessential Weather Conditions
Myrtle Beach is known to have over 12 million visitors every year. During the summer, businesses flourish the most and give you a chance to earn an income.
Fall and winter are usually very calm and are considered to be the low seasons. Despite this low season, residents in Myrtle Beach easily enjoy lower prices for all services and utilities. Thanks to the low number of tourists, the resorts are peaceful and more relaxed as well.
There's also no fear of facing hurricanes as people do in Florida since South Carolina barely faces any hurricanes. Even during the summer, it's not scorching hot like it is in Florida.
Winters last for roughly around 50 to 60 days, and the temperature drops below 50. The best thing about investing in Myrtle Beach real estate is that you get to enjoy all the seasons.
Final Thoughts
To sum up, what we've covered here in this article is that the real estate market in Myrtle Beach offers a significant rate of return, a stable housing market, and affordable prices.
All of these features make Myrtle Beach extremely suitable for owners to grow their income in the long run.
We hope this article pushes you to take a look at the marvelous aspects before investing in it for real. As the properties here have good cash flow, the investment will be highly profitable.
Thus, we wish you luck in locating a sound investment option in Myrtle Beach and also securing your future without too much worry!
---
Interesting Related Article: "4 Reasons Why Real Estate Markets are Exploding Across America"