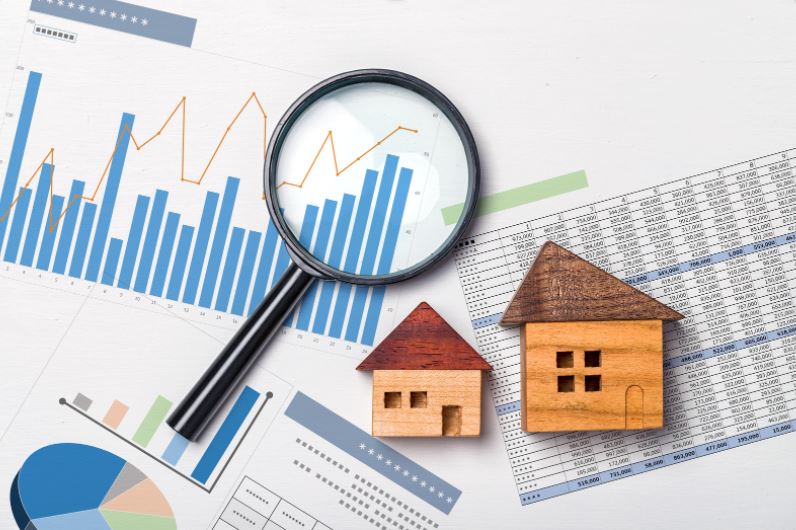 Real estate investing does not follow a straight path, it is a path that has a lot of twists and turns. There are some tips you can follow which will help you ensure that you are successful. Reading information put out by professional real estate investors is a good place to start. We have gathered some important tips here from some seasoned real estate investors to help you out. Each of these tips offers a different perspective and is helpful in its own way.
Consider Purchasing a Single-Family Home for a Rental
If you want to attract quality tenants and protect your investment for the long term, consider purchasing a single-family home. Most families want to live in a house with a yard and their own driveway. Most people cannot afford to purchase a home or do not want the responsibilities of ownership. When you can offer a home for rent at the right price, you can expect long term quality tenants.
Purchase a Rental Property in a Growing Neighbourhood
Rental properties offer you a good opportunity to invest in real estate. Growing neighbourhoods in new and popular areas offer the potential for growth and allow you to maximize your profits while covering your costs. Renters want to be in the best neighbourhoods and rentals can allow them to do that when they typically would not be able to afford it.
Never Over-Leverage Yourself
If every property that you own is mortgaged and you have multiple payments to make, you are under pressure to rent the properties to recoup your investment. Some of the properties should be owned free and clear while some can be financed but you want to stay safe and still be able to make a profit. If properties are vacant for longer than you had expected, then you do not want to use up all your cash flow to cover the bills.
Take Care of Small Issues Before They Become Big Problems
When you rent properties, you should include a bi-annual walk-through inspection to the rental agreement. This provides you with an opportunity to make inquiries with the renter to see if there are things that need to be fixed and for you to make inspections in areas such as under sinks and around toilets to check for water damage. If you see any leaks, you can take care of them before they become a larger issue and save yourself a lot of money.
Resist the Urge to Over Renovate
When you fix up your rental property, don't try to update it to the point that it is cutting into your profits. Make it liveable and modern, but not too trendy. All those fancy fixtures and features will cost you quite a bit of money. It is wise to have a budget and go with fixtures and features that are mid grade instead of high end.
When you are investing in real estate you need to know all that you can about your market. Stay informed on the latest trends which should include increases or decreases on rent, interest rates, income and unemployment which can help you to understand the status of the current market and make plans towards the future. Staying ahead of the market can help you to stay relevant and be more effective as a real estate investor.
The best real estate investment is the one closest to you. You understand more about your local area when it comes to investments, but you should invest in other areas too. If you only consider a small geographical area for investing, then you are limiting your potential to become profitable. Consider investing in other cities and across a larger geographical area to diversity investments and safeguard your portfolio against the volatility of the local market.
Join a local network group that is centred around real estate investing. Then start joining a few more. Participate and offer some value. Look for groups that include people and topics that interest you. The best groups to get involved with are ones that do not push products on you but instead will mentor and educate you in areas that you find interesting.
Set Your Budget and a Timeline
Set aside about fifty percent more than you budget for as a reserve, particularly if you are just getting started as an investor. Your budge will always go higher than you anticipate when you are renovating homes because as you uncover issues, they can lead to more issues. If you set a timeline of sixty days, then prepare for your project to run 90 days. Added expenses always add time to your project and you should always expect both to go over what you allowed.
Understand Area Crime Rates
It is important to research the crime rates in the area you plan to purchase in. If crime rates are high, then you may have a hard time renting out your property. You may also have a hard time getting the value back out of the property that you invest into it if no one wants to purchase that home in the future because of its location. 
When you purchase a rental home, you may encounter sudden and unexpected expenses. If you set money aside each month (a portion of the rent) to cover off debt servicing costs and unforeseen expenses, then you will not have to cover those costs out of your own pocket.
You need to be able to carry the cost of a property for those times when it is vacant. If a vacant property is not something that you can afford, then you cannot afford to invest in real estate. Not every month during the year is going to produce income and it is during those vacancy months that you will need to be able to care for the property and cover off those costs.
Look at Your Investments as a Business
Investing in real estate is a business and this requires planning, execution, and proper management. Successful businesses are operated by people who understand the value of their investment. If you ignore the fact that real estate investing is a business, you are destined to have struggles and even fail.
As You Grow Your Portfolio, Start Delegating
When you start investing you may try to do everything yourself including management of the property. Eventually, as you start to make a profit, it is best to outsource tasks to save yourself time and money. If you are acting as your own property manager, you should remember to pay yourself for this service. This is then factored into your profit and loss statement and lowers the tax on any revenue that you earn. Paying yourself is also a good reminder that your time is valuable.
Investing in property can be exciting and lucrative but there are a lot of things to learn. If you are just getting started, these tips can help you to better understand the market and how to position yourself at the front of the curve. Never invest more than you can afford to lose because this can leave you in an impossible position.
---
You may be interested in: 6 Tips for Buying Your First Rental Property